Front Page
Welcome to Sol Mexico News!
Mexico says will seek deal with Canada if NAFTA talks fail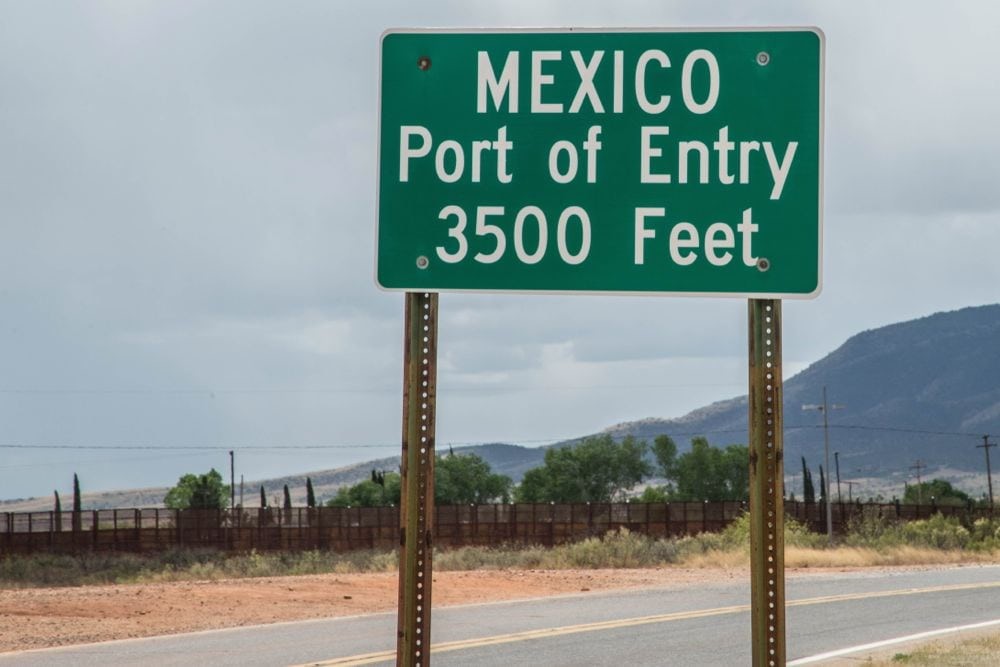 Mexico's incoming government will pursue a bilateral deal with Canada if talks to overhaul the North American Free Trade Agreement .
Mexico City | Reuters — Mexico's incoming government will pursue a bilateral deal with Canada if talks to overhaul the North American Free Trade Agreement falter, Mexican president-elect Andres Manuel Lopez Obrador said on Friday.
After more than a year of talks to modernize the NAFTA trade pact between the United States, Mexico and Canada, the U.S. and Mexico reached a side deal in late August.
Days later, Canada began negotiating with the U.S. to close a deal on the 24-year-old trade pact. But the talks have hit an impasse over U.S. threats to impose tariffs to Canadian auto exports.
 "We would like the government of the United States and the government of Canada to come to an agreement so the treaty can be trilateral, as it was originally signed," said Lopez Obrador, a veteran leftist who takes office in December.
"But in the event that the governments of the United States and Canada do not come to an agreement … we would have to maintain the bilateral deal with the United States and seek a similar deal with Canada."
With just over a week to go before a U.S.-imposed Oct. 1 deadline to publish the text of a deal, the U.S. and Canada have still not agreed on terms, White House economic adviser Kevin Hassett said on Friday.
Speaking with Fox News Channel, Hassett said the United States was getting "very, very close" to having to advance in its commercial deal with Mexico, leaving Canada behind.
Markets in all three countries have suffered amid uncertainty about the future of the pact, which underpins US$1.2 trillion in annual trade.
— Reporting for Reuters by Diego Ore; writing by Julia Love.

Mexico considering new entity to develop country's gas reserves
Mexico City — To recover Mexico's natural gas production, the country's National Hydrocarbon Commission (CNH) has recommended creating a state-owned …S&P Global Platts
Mexico floods: Floods sweep people and cars away after torrential rains
MORE than 3000 people have taken refuge at temporary shelters in Sinaloa after floods ravaged the Mexican state on the Gulf of California….NEWS.com.au
Mexico will seek deal with Canada if NAFTA talks fail: Lopez Obrador
MEXICO CITY (Reuters) – Mexico's incoming government will pursue a bilateral deal with Canada if talks to overhaul the North American Free Trade Agreement …Reuters

Mexico's president-elect stuck on plane for hours after commercial flight grounded
Mexico's President-elect Andres Manuel Lopez Obrador vows to not use the presidential jet, despite being stuck for hours on the tarmac inside a commercial …ABC News yesterday
Mexico national team next coach: Federation president says 24 candidates have been interviewed
FMF president Yon de Luisa says his staff has been busy conducting interviews and evaluating candidates for the vacant job coaching El Tri.
Mexico: Jewish organizations still recovering from 2017 quake
A year after the Mexico City earthquake, many Jewish organizations still don't have a home.
U.S. procurement demand on Canada, Mexico fading from NAFTA: sources
The United States has backed away from its contentious demands for lucrative procurement projects in the renegotiation of the North American free-trade …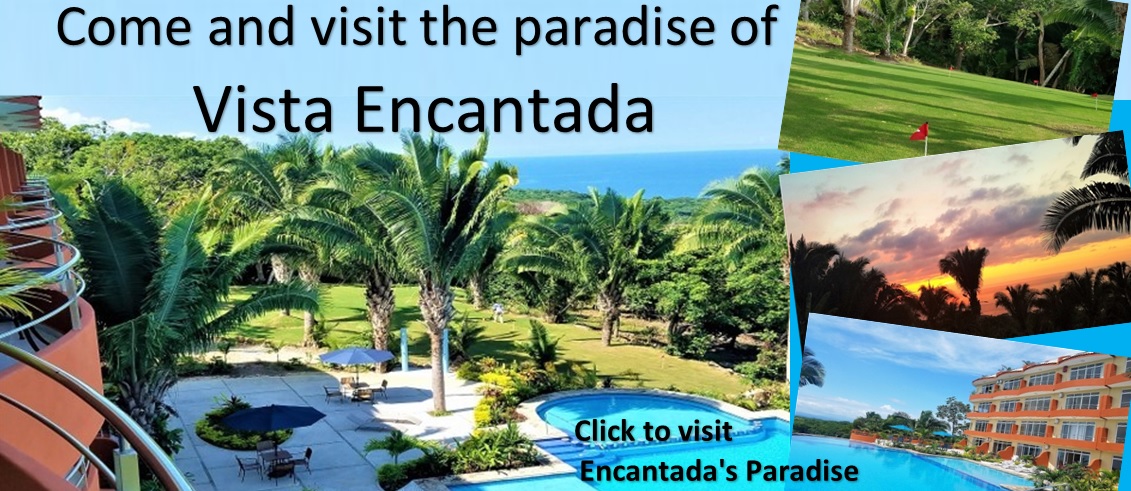 Canada may hold off until after Quebec election as U.S.-Mexico drafting two-way trade deal
As high-intensity trade talks ended in Washington Thursday without a breakthrough, speculation mounted that Canada will wait until after Quebec's
Mexico's Sinaloa Declares Emergency as 3 Die in Flooding
Federal officials in Mexico declared a state of emergency for 11 municipalities in the northwestern state of Sinaloa due to flooding from a tropical depression's …
Meet The Cast Of Made In Mexico, Your Next Reality TV Obsession
We dove deep into the "Made in Mexico" casts' Instagram pages. This is what we found.
Mexico's next leader isn't likely to give on migration
Mexico's incoming president, a relentless critic of the ruling elite, has voiced no objection to the free-trade deal its current government brokered …

Mexico quake one year on: Families still wait for help to rebuild
Survivors of last year's deadly Mexico City tremor say they're still awaiting clarity on how to access funds to rebuild.
What do you know about Mexico's volunteer rescuers?
Meet Eduardo Acevedo, a Mexican man on a mission to help save lives in disaster zones.
Mexico: Indigenous Nahuatl Activist Missing for a Month
Three people have been arrested over Sergio Rivera's disappearance, but his whereabouts remain unknown.today
Mexico should tap natural gas to offset U.S. 'supply risk': regulator
development of its natural gas reserves, including potentially massive shale deposits, to curb a growing "supply risk" fed by excessive dependence on U.S. …

Search crews recover second body washed from Mexico after heavy monsoon flooding
Search crews located on Thursday afternoon the second body of a man swept by monsoon flooding from Nogales, Sonora to Nogales, Mexico.
A year later, Mexico pauses to remember deadly earthquake: 'I dreaded even thinking of this day'
Mexico City looks back one year after a quake that killed hundreds, destroyed scores of buildings and left hundreds of others uninhabitable.
Mexico national team: Goalkeeper Guillermo Ochoa sets sights on 2022 World Cup
Guillermo Ochoa says he's not planning on giving up the Mexico No. 1 job any time soon, setting his sights on playing at the 2022 World Cup in Qatar.
A Year After Mexico Earthquake, Parents Demand Justice
Twenty-six students and teachers died at the Enrique Rébsamen school during an earthquake. An investigation suggests negligence was partly to blame.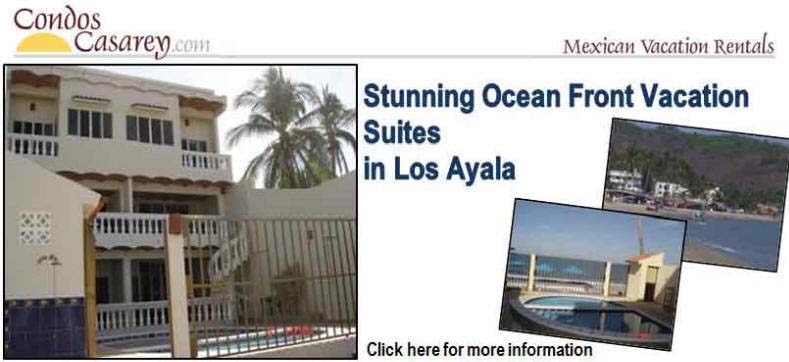 After Javier Hernandez and Raul Jimenez, who is Mexico's option at striker?
Mexico has two strong strikers in Javier Hernandez and Raul Jimenez. But after that, who will emerge to lead the attack for the 2022 World Cup?
US begins building part of Donald Trumps border wall with Mexico in Texas
A worker stands next to a newly built section of the US-Mexico border fence at Sunland Park, U.S. opposite the Mexican border city of Ciudad Juarez, Mexico …
Mexico Begins Oil Contract Review | OilPrice.com
Mexico's elected government has started to review all oil contracts closed by the previous government, starting with a deal that involved U.S.' Talos Energy.
Army veteran deported to Mexico returns home to reunite with family
A U.S. military veteran who was deported to Mexico six years ago walked back across the U.S.-Mexico border Wednesday proudly wearing his Army uniform and …
TVS Motor Company Announces Mexico Operations
TVS Motor Company will soon begin operations in Mexico and it has partnered with a company called Torino Motors which is one of the biggest in the region …
Pyramid of Ehécatl – Mexico City, Mexico
Discover Pyramid of Ehécatl in Mexico City, Mexico: The ruins of an ancient temple to the Aztec wind god discovered in the middle of a metro station.
Dinner Diplomacy: Like the Country Itself, Mexico's Cuisine is Diverse and Misundrstood
In 2010, traditional Mexican cuisine received UNESCO World Heritage designation as a cultural treasure, but the joints that serve most Americans must not have …
"Museo" revisits Mexico's notorious museum robbery
IT WAS one of the most audacious heists in art history. On Christmas Eve 1985 125 Mayan, Aztec, Miztec and Zapotec artefacts were stolen from the National …
The Mexico City quake last year took his mother and sister. Now he wants their permission to move on
Few people lost more than Fernando Sanchez Lira when a violent earthquake struck Mexico City one year ago. Since then, he has grappled with loss and an …
Border mayors fight for free trade between US and Mexico
SAN ANTONIO — Twenty-seven mayors from cities on both sides of the U. S. -Mexico border are fighting to strengthen trade between the two countries. The U. S. …
Mexico's next government starts oil contract reviews with Talos-led deal
MEXICO CITY (Reuters) – Mexico's incoming government has begun its promised review of oil contracts, starting with a major project won by a consortium led by .

Dwarf bullfighters: politically incorrect fun in Mexico
In a more politically correct society public spectacles involving dwarfs and farm animals would be banned, but this is Mexico….Mexico News Daily
Dwarf bullfighters: politically incorrect fun in Mexico
Mexico News Daily
Midget matadors provide an entertaining spectacle
A couple of years ago around the middle of January, during my darkest days of post-holiday stress disorder, my Captured Tourist Woman suggested we attend a cultural sporting event.
When I inquired where this event would take place, she exclaimed that it was at the Plaza de Torros, the bullring. My apprehension was apparent: was she suggesting taking me to a bullfight?
Now don't get me wrong, I like my steaks rare, it's just the thought of watching my favorite food source being skewered for sport could upset the delicate balance of my psyche.
She told me not to worry, and informed me we would be watching the famous Enanitos de Torreón; the midget bullfighters. And, she said, she had information that they don't use full-grown bulls, just yearlings.
I said nothing, but to myself I thought this is just great, now I get to watch little people being mauled by diminutive bovines.
I am certain that in a more politically correct society public spectacles involving dwarfs and farm animals would be banned, but this is Mexico. It's all part of the cultural adventure. And, as my regular readers will know, I am always in pursuit of cultural adventure.
So we arrived early and found good seats on the shady side of the bullring about four rows up from the action. This was a good viewing location and I knew we should be well above any blood splatter.
The first on the field was a team of three normal sized clowns but no short people. The clowns did a basic routine which consisted of pratfalls and bumbling behavior, quite entertaining, but we were there for the bantam bullfighters.
Our first sighting was when five little women came out and danced around the field to a Mexican pop song with a strong back beat. One of the dancers was almost as wide as she was tall, but she, like the others, carried it off with an unusual level of style and enthusiasm.
When the minuscule matadors materialized, they were all dressed in perfectly tailored outfits which any real matador would have been proud to wear. After taking an introductory bow, they assembled along the wall of the ring to await their turn to face the ferocious toro that I knew would soon burst upon the field.
When the young bull was loosed, careful observation told me that it outweighed the heaviest matador by about five to one, and the tallest was only to the yearling's shoulder.
The one safety factor in the coming melee were the ever-present clowns, always cavorting on the periphery but obviously watchful of the little matadors.
As the little bull capered around the ring, throwing its head about and chasing the clowns or being chased by them, there was more of a sense of play than the stark aggression displayed by 1,200 pounds of angry steer in a normal bullfight. The horns had been shortened to nubs which had been wrapped with leather; at least no short folks would get punctured.
With a flourish of their hat, each of the mini-matadors came forward one at a time to engage the bull, each brandishing a cape and a scaled-down sword a bit larger than a steak knife.
Since the bull had obviously played the game before it did not take much to get this teenage toro to charge right at the closest provocative cape. All the little guys had their own style and were quite accomplished at avoiding bodily harm. Some would go down on one knee, a movement which made them appear really small, and which allowed the bull to come within inches of their crouched form.
A couple of fearless toreros were less skilled and a few times ended up sprawled on the hard-packed dirt.
When a matador went down, he would immediately spring to his feet, dramatically feint severe damage to his private parts, and then recover enough to taunt the bull again with a flutter of the cape.
There were five bullfighters in all and they had the crowd in a constant state of oo's, ah's and laughter. After they all had completed their brush with death in the dust of the bullring, the clowns herded the panting yearling off the field and the matadors disappeared for a costume change.
When the five performers returned to the arena, they were all attired as tiny caballeros, each with a length of rope in hand. My first thought was that they would be doing rope tricks, but just then eight fat and happy looking little ponies loped onto the field and began a counterclockwise circuit of the arena.
I knew that if these guys tried to lasso anything bigger than a house cat, they would be going for a ride in the dirt, but I quickly realized that was the general idea.
A couple of the stubby vaqueros managed to drop a loop over the neck of a running pony, an event quickly followed by the little fellows skittering around the ring on their rumps. The rope and the weight of the sliding dwarf didn't seem to significantly slow the ponies. We assumed that the seat of the costume had to be padded as we watched the ponies punish the bums of those who tenaciously clung to the rope.
In between and during the animal acts, the clowns and dwarfs were always in a constant state of slapstick with each other; pushing, chasing and tumbling. They all managed to keep it up for two hours without any broken bones or visible blood; these were unquestionably skilled show people, and the animals seemed happy to be playing these games. I was certainly happy to be watching.
The tickets to this thoroughly entertaining spectacle cost 150 pesos each. Enanitos de Torreón performs throughout Mexico and if you ever get a chance to take in the show of this wonderful troupe it's well worth the price of admission.
And don't tell friends and family that you went to the midget bullfights. I don't think this type of sport is deemed appropriate by those who reside North of the Border.
Mexico's Riviera Nayarit is the next big vacation destination, here's why
Hindustan Times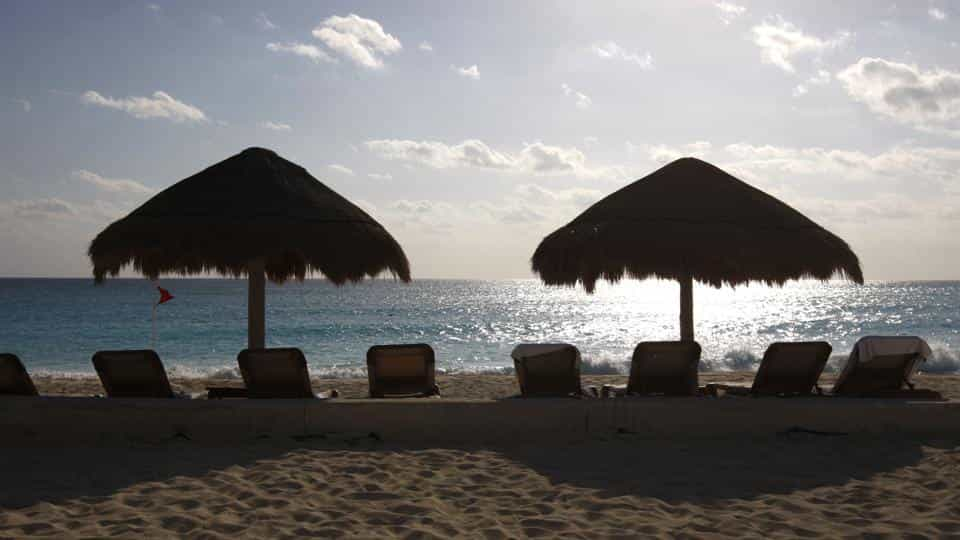 You've likely never heard of Mexico's next big vacation gold mine. After all, Riviera Nayarit made up its own name—and has only been using it for roughly a decade. But this 200-mile stretch of Pacific coastline, its southern tip is just a few minutes' drive north of Puerto Vallarta, is about to burst onto the radar.
Between now and 2021, here on the southern edge, One&Only, Auberge, Rosewood, and Fairmont are all bringing their A-game to what they consider the next great beach resort, with Hilton's tech-forward Conrad hot on their ultraluxury heels. A Cirque du Soleil theme park is in the works. And Six Senses, a leader in five-star, spa-centric hotels, is rumored to be inking a deal soon.
That's just the start. Richard Zarkin, public-relations manager for the region's tourism board, forecasts that Riviera Nayarit will gain 5,000 hotel rooms in the next five years, mostly in the form of small and high-end beach properties.
"We used to be seen as nothing more than a satellite to Puerto Vallarta," says Zarkin, whose team once struggled to promote the region's cluster of charming surf towns and fishing villages. (Of the bunch, Sayulita is the most famous.) "We still have a long way to go, but we are getting there," he adds. Tourism has become the region's largest generator of income, with $200 million in revenue in 2017 and an average hotel occupancy rate of 90 percent year-round. Here's what to know and when to plan your trip.
Today, September 7, the toll rates of the highway network of the National Infrastructure Fund (FONADIN) increased by 12 to 18%. In a communiqué, the body.///Vallarta DailyToday, September 7, the toll rates of the highway network of the National Infrastructure Fund (FONADIN) increased by 12 to 18%.
In a communiqué, the body of Federal Roads and Bridges of Income and Related Services (Capufe) announced that the National Works Bank (BANOBRAS), trustee of FONADIN, issued instructions to increase the costs as of tolls today on 37 Mexico highways of the country.
The highways with new prices for automobiles are: Mexico-Puebla, which increased from $141 to $165; Mexico-Querétaro, the increase is $18, that is, it will cost $166; the journey from Tehuacán to Oaxaca, went from $200 to $233; Durango-Mazatlan, the increase will be $65 and now motorists will pay $601, and Lagos de Moreno-San Luis Potosi, which is the one that connects Jalisco, from $95 to $107.
Monterrey-Nuevo Laredo will have a new rate of $253; the Cordoba-Veracruz, $ 206; La Tinaja-Cosoleacaque, $410; Cadereyta-Reynosa, $264; La Carbonera-Puerto Mexico, $62; of Reynosa- Mayamoros, $ 77; Champoton-Campeche, $72; Chamapa-Lechería, $52; Don-Nogales Station, $398; Gómez Palacio-Corralitos-Autopista Unión, $253; Torreón-Saltillo, $202; Agua Dulce-Cárdenas, $76; Bridge of Ixtla-Iguala, $82; La Pera-Cuautla, $64; Zacapalco-Rancho Viejo, $33; Tihuatlán-Gutiérrez Zamora, $43; Las Choapas-Ocozoautla, $229; Querétaro-Irapuato, $156; Puebla-Acatzingo, $67.
While the Acatzingo-Ciudad Mendoza, $130; Mendoza City-Córdoba, $30; Tijuana-Ensenada, $112; Rancho Viejo-Taxco, $15; La rumorosa-Tecate, $78; Salina Cruz-The suction cup, $108 and the Libramiento sur II of Reynosa, $66.
In the bridges Progreso-Los Tomates and Reynosa Pharr, the rate will be $35 pesos.
FONADIN did not change the tolls for the Mexico City-Cuernavaca-Acapulco corridor, the price remains at $98 pesos.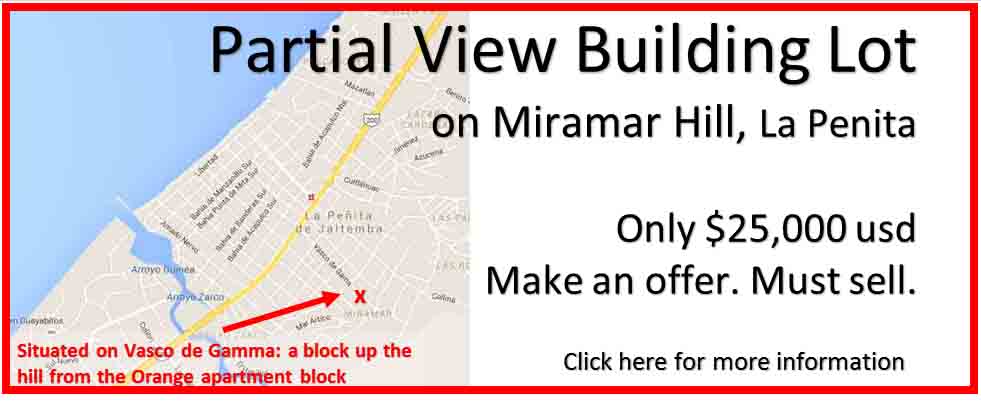 You need Mexico car insurance because it's required and US /Canadian insurance coverage stops at the Mexican border. Every year Mexico implements stricter laws for uninsured motorists, meaning not having it can cost you money due to damage/loss to your vehicle, fines and more
When you drive your car to Mexico, travel with complete peace of mind, by being properly insured. Your U.S. or Canadian insurance policy, however comprehensive, won't cover you in Mexico, but affordable insurance is available…
Insuring Your Car in Mexico
Although your U.S./Canadian car insurance policy may be comprehensive, and might also extend some limited damage coverage in Mexico, you will still need to purchase policy that is legally valid in Mexico.
U.S. and Canadian auto insurance policies, however comprehensive, hold no legal jurisdiction in Mexico. This means that you must buy separate insurance cover for your car while you're driving in Mexico if you want to travel with complete peace of mind.
If you are driving your car improperly insured in Mexico and you become involved in an accident it will, at best, cost you a lot of money and, at worst, leave you imprisoned in a Mexican jail house. Presenting a U.S. or Canadian auto insurance policy will be of no use because these documents have no legal or actual force in Mexico, and the companies backing them will not settle any claim arising when you or your car are situated south of the border.
Drivers who are involved in serious accidents in Mexico are usually arrested pending investigation. If you are not properly insured in Mexico and become involved in a serious accident—even if it's not your fault—these procedures will likely place a great deal of stress and financial burden upon you.
This guide explains how insurance works in Mexico and how to go about buying the additional insurance protection you need to ensure that you, your passengers, and your vehicle are properly insured when driving on Mexican soil and that, in the event of a serious accident, you are properly covered by a legally-valid and adequate insurance policy.
Mexican Auto Insurance
Mexican Law stipulates that only insurance companies which are licensed in Mexico can provide the type of auto insurance coverage that is recognized and accepted by Mexico's legal system.
A few U.S.-based insurance companies will extend physical damage coverage on cars and RVs while they are situated in Mexico, but they cannot and do not provide Mexican liability insurance. So, although these policies may cover your damage, they will not cover your liability to others in Mexico. This is why a special insurance policy is absolutely necessary to be properly insured in Mexico.
Mexican Insurance Companies
Mexican Law also stipulates that liability insurance must be purchased from a licensed Mexican company, so your auto insurance policy necessarily needs to be issued by one of Mexico's insurance companies, or through a broker in the U.S./Canada working in conjuction with a Mexican insurance company.
Who's Insuring You?
Buyers purchasing insurance for their car in Mexico are often times misled by believing that they can rely on the broker, rather than the Mexican Insurance Company, to properly handle any claim that may arise during their stay in Mexico.
The insurance company underwriting your policy is much more important than the Broker that sells you the policy.
As all insurance policies are sold through brokers, it's important to know which insurance company (or companies) are underwriting the policies being sold to you by the broker. Click here to read more  Click here to get your free quotes

Dog Friendly Hotels in Mexico
This is a partial list of Dog Friendly Hotels that we have found on the web. They are unverified so if you find one that does not accept pets or who has changed its policy, please send us a note
.
Click here to read the entire list of hotels
---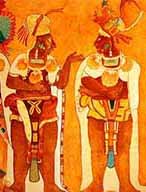 All About Archeology in Mexico
WOW! Take a Look at the amazing world of the Ancients See More Mexico Archeology Here
---
Internet While You Travel Mexico Internet while you travel is not usually a problem. There is an assortment of opportunities to go online. See More Here
---
Learn About Mexican Vehicle Insurance Canadian and American Vehicle insurance doesn't work in Mexico. While insurance is not mandatory – you would be crazy to risk going without. Mexican insurance can be purchased before you leave or at the border. Click to read more Here:
---
OVER 125 Articles about Mexico Browse through some articles about all things Mexico…people, places things. There are over 110 things our staff have written about over the years! Go Here