Front Page
Welcome to Sol Mexico News!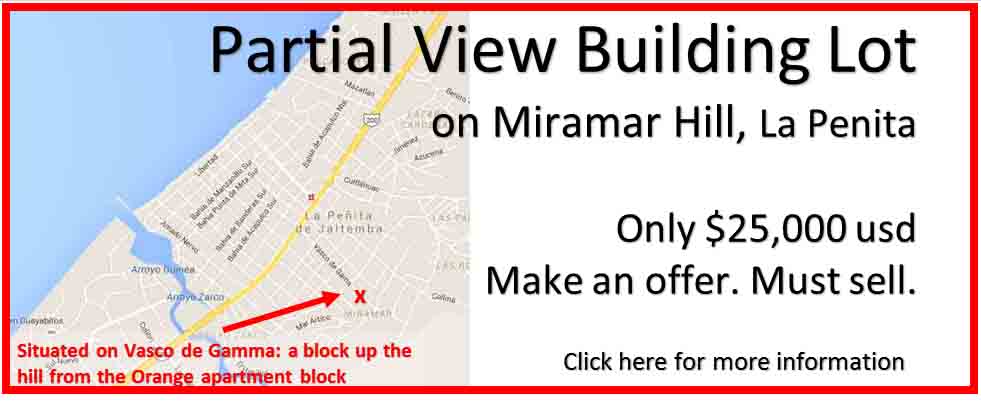 Mexican firm Akron opens first gas station
Zapopan, Jalisco, is the location of the first of 600 planned over next five years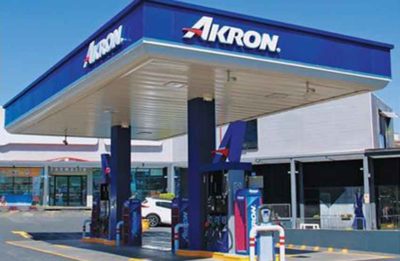 Mexico News Daily | Thursday, March 15, 2018
The Mexican automotive lubricants firm Grupo Akron is making its entry into the retail gasoline market today and plans to have 600 stations operating in five years' time.
The station in Zapopan, Jalisco, is the first of 10 that will open this year.
The stations will sell Pemex fuels with Akron's own brand of additives, Akrontech, which the firm said will allow motorists to improve their vehicles' efficiency by 10%. Akrontech-added fuels, paired with a catalytic converter, can contribute to reducing emissions by 40%, it said.
"Motorists will soon see the savings after getting a gasoline that gives them better performance," Grupo Akron CEO Joel Corona Coronado told the newspaper El Economista.
The company will build a 300,000-barrel fuel storage and distribution center in Lagos de Moreno, Jalisco, this year, giving it "a strategic advantage" due to the road and railway infrastructure available for fuel distribution.
Akron plans to invest 1 billion pesos (US $53.2 million) in the new stations and distribution center during the next five years.
The location of the distribution center is central to the firm's growth plans, which during the first stage entail reaching the nearby regions of Aguascalientes, Guadalajara, León and Lagos de Moreno. Later, Akron will expand across the country.
The firm is the 37th brand to enter the retail fuel market Mexico.
Also today, the United States-based firm Gulf Oil is opening its first two gas stations on the Yucatán peninsula. Both are located in Mérida, Yucatán.
A third will open in the same city by the end of the month, and more stations will follow next month in the state of Campeche. Quintana Roo will see Gulf stations open in May, the company said.

Is Mexico safe? Where to travel now
CNBC
Pennsylvania man and teen found in Mexico almost 2 weeks after they went missing
CNN
Alerta AMBER México on Twitter: "#AlertaAmberMx solicita tu apoyo y #RT para la búsqueda y localización de la …
Most referenced Twitter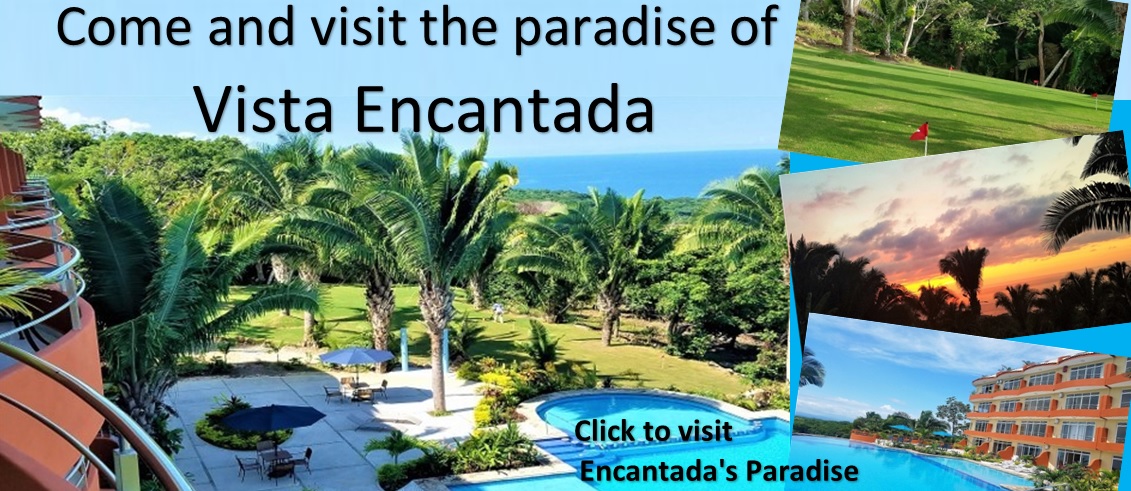 Wisconsin grabs third in Mexico
University of Wisconsin Badgers
There's a Serious Story Behind Mexico's St. Patrick's Day Celebrations
TIME 16
Mexico's election poses a growing threat to NAFTA's survival
CBC.ca
Mexican minister ramps up pressure for speedy NAFTA deal
From US Reuters
UN accuses Mexico's police of torture
Aljazeera.com
Is Mexico safe? Experts say yes, despite isolated attacks on tourists
Globalnews.ca
Gilat Satellite to bring broadband Internet to Mexico
ISRAEL21c

Ramping Up Risk In The Gulf of Mexico
Forbes
In general MX is safe, travel experts say
Mexico News Daily
Mexico: Front-Runner Lopez Obrador to Hold Referendums if Elected
teleSUR English
WestJet launches direct flights from YVR to Mexico City
Richmond News
Don't laugh: Trump may not mind a leftist victory in Mexico's July 1 elections
Miami Herald
Isla Holbox, Mexico's best barefoot beach
CNN

Mexico's No. 2 presidential candidate calls Trump policies 'crazy'
Reuters
Alberta man carjacked, abducted in Mexico offers harrowing warning for Canadians
Globalnews.ca
Mexico's would-be border crossers undermine Trump's case for a wall
The Guardian
Cancún: from tourist beach paradise to hotbed of Mexico's drug violence
The Guardian
Exclusive Images Inside Aman's Spectacular New Resort In Mexico, Amanvari
Forbes
Savor Puebla, a Mexican gem known for its food and sense of style
Los Angeles Times

Mexican minister ramps up pressure for speedy NAFTA deal
BNN
Mexican election front-runner offers referendums, could end term early
Reuters
A Mexican-American Photographer's Divided View of Postwar LA
The New Yorker
Tours help separate fact from fiction along Mexican border
Arizona Daily Star
Wanted for murder for decades, two ex-Chilean guerrillas hid in a Mexican town. Then their double lives began to unravel
Los Angeles Times
Finding authentic Mexican cuisine in Barrie
Simcoe.com
Mexican cartels increasing presence in Colombia: attorney general
Reuters
Don't Call This Rebel On Wheels An 'Angel From Above'
NPR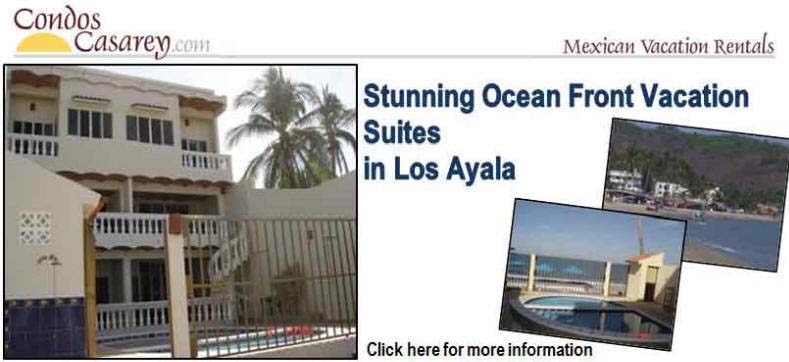 There's a Serious Story Behind Mexico's St. Patrick's Day Celebrations
TIME
Feature: Mexican consumers gain more trust in e-commerce security
Xinhua
Woman accused of trying to smuggle in Mexican teen for $4250
Brownsville Herald
Toronto FC faces second major Mexican challenge
Toronto Star
Mexican Candidates' Advisers Face Off on Oil, Corruption and New Airport
Bloomberg
Mexican Opposition Vows Continuity on NAFTA Team, Lauds Minister
U.S. News & World Report
Next round of NAFTA talks 'tentatively' set for April 8: Mexican Minister
BNN
2 Mexican independent candidates forced out of presidential election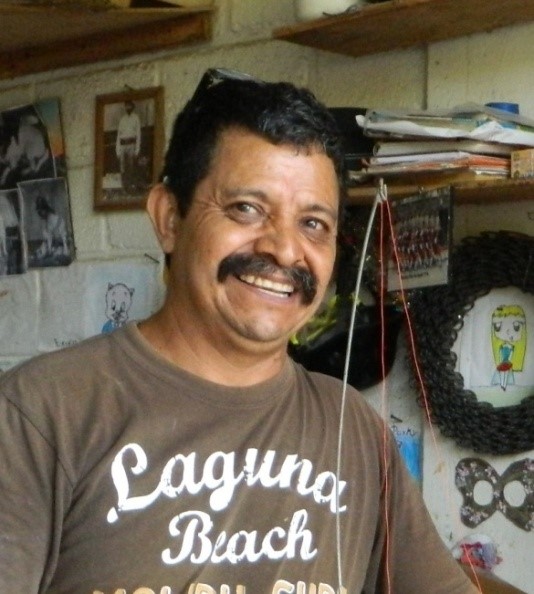 Martin's Property Management assist you!
Telephone: 327 274 2723    cell: 322 146 1666    
 Email: [email protected]    
English Spoken  Martin's Upholstery Shop, Calle Bahia de Jaltemba #16a, Los Ayalas   
Open every day but Sunday
WestJet launches direct flights from YVR to Mexico City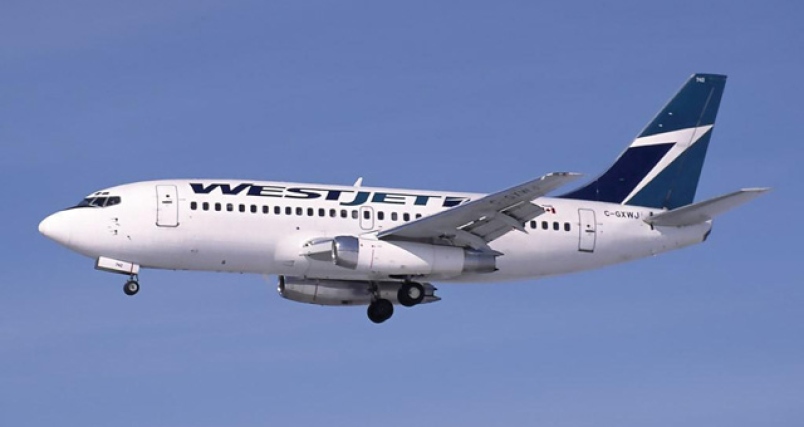 Dreaming of a vacation in a warm city down south? Giving one more direct travel destination to its customers, WestJet launched flights from Vancouver International Airport to Mexico City on Thursday.
WestJet will begin with three flights per week from Vancouver to Mexico City, but by April 29 will move to a daily service. The airline is also providing new direct flights from Calgary to Mexico City.
"WestJet is proud to be at the forefront of expanding on vital trade and tourism linkages between Mexico and Canada," said Ed Sims, WestJet president and CEO. "Non-stop, year-round flights from Calgary and Vancouver to Mexico City connect the country to one of the most important major markets in the Americas and expand on growing opportunities for Canada/Mexico tourism.
WestJet first began offering service to Mexico in 2007 and now flies to 11 Mexican cities. Today, the airline has more routes to Mexico than any other Canadian airline.
"Mexico is a key partner and ally for Canada and people-to-people ties are the foundation of our deep friendship," said Canadian ambassador to Mexico, Pierre Alarie. "In the first year following the elimination of the visa requirement for Mexican travellers, we witnessed an increase of 45 per cent in Mexican visitors to Canada. We hope to see this positive trend continue."
To launch the new routes, WestJet is offering 15 per cent off base fares between Canada and Mexico between March 14 and June 30, 2018. Travelers must book by 8:59 p.m. PDT on March 15
St. Patrick's Day is really popular in Mexico—and the reason why is surprising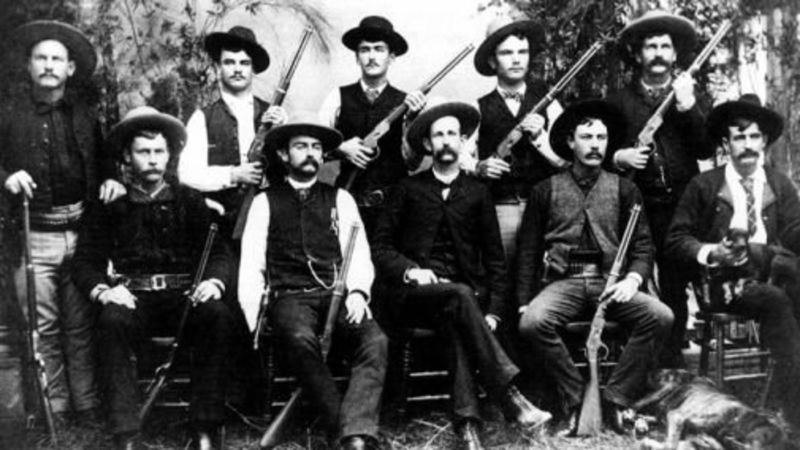 David Matthews
In the U.S., St. Patrick's Day is a number of things: young (and some not-so-young) people mark the day as an occasion to drink copious amounts of beer and whiskey; others celebrate the feast day by chowing down on corned beef and cabbage; others see the day as an opportunity to drive all the serpents from Ireland (maybe). Ultimately, the day is about the Irish and Irish pride. Arguably, though, the country that shows its Irish pride on St. Patrick's Day might be Mexico, where the day is celebrated as a sort-of military holiday, in honor of El Batallón de los San Patricios.
Saint Patrick's Battalion was a group of European immigrants and expatriates, overwhelmingly Irish, who had (mostly) defected from the United States army to fight alongside Mexico during the U.S.-Mexico War of 1846-48. Their reason for deserting is largely attributed to religion: the U.S., and its army, was majority Protestant, and the Catholic servicemen felt marginalized and reminded of their experience under Protestant British rule in Ireland, so they fled to Catholic confines of Mexico.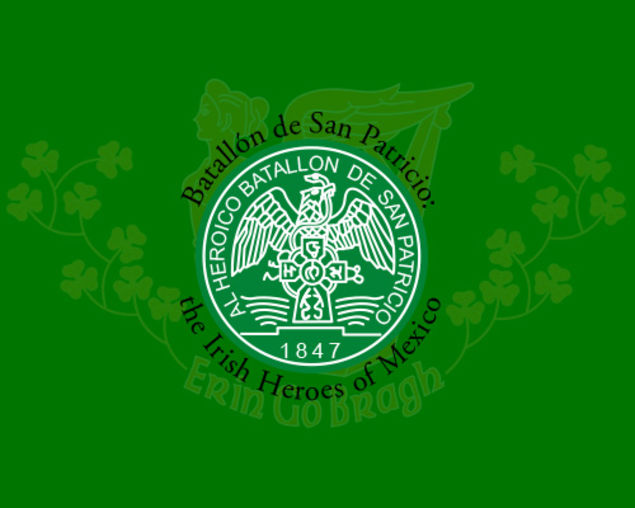 The war started after the U.S. tried and failed to buy territory from Mexico, including California and Nevada. However, before war was officially declared, John Riley, a "crack artilleryman" believed to have previously served as a British officer before coming to America and enlisting, and a group of fellow Irishmen joined Mexico's army. They immediately became an integral part of Mexico's defense and some of the army's most experienced cannoneers, participating in nearly every important battle in the war, their distinct green silk flag flying nearby. Many received field promotions and commendations for their bravery from the head of the army, and Mexican president, General Santa Anna.
Riley's believed to have designed the group's flag, an image of St. Patrick emblazoned over the Mexican coat of arms with the Gaelic phrase "Erin Go Bragh," a phrase denoting allegiance to Ireland, loosely translated as "Ireland Forever."
 During the Battle of Churubusco, the San Patricios were surrounded and outnumbered, having retreated into a monastery. They repelled numerous assaults, but were devastated when a shell hit their gunpowder supply, destroying much of their weaponry. They launched a counter-assault with only their bayonets, even ripping down the surrender flag their Mexican brothers in arms had hung, but they were soon captured.
The San Patricios were court-martialed and hoping to avoid treason charges, claimed they were forced to desert by Mexico, or had too much to drink and didn't realize what they had done until it was too late. Those who were unsuccessful using that defense received very harsh punishments: 48 were sentenced to hang, and the ones who had deserted the U.S. army were whipped, branded, and sentenced to hard labor. Riley was eventually released by the U.S. army and returned to Mexico and served in the army before retiring in Veracruz.
After winning the war and signing a treaty, the U.S. took a large parcel of Mexican territory as its reward, according to Latino Rebels:
"More than two-thirds of the Mexican Territory was taken, and out of it the United States would carve California, Nevada, New Mexico, Arizona, Utah, Wyoming, and parts of Kansas and Colorado.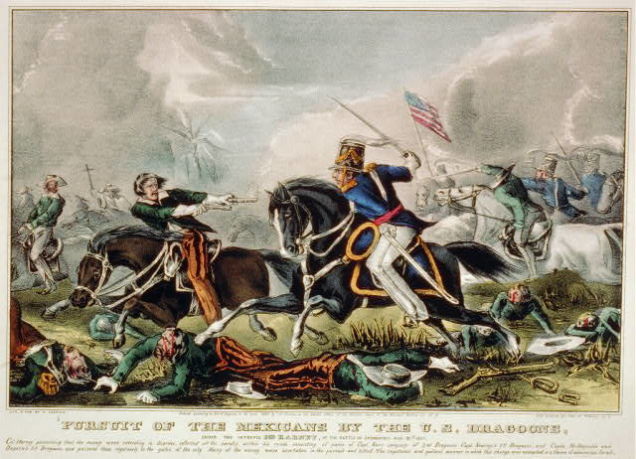 The San Patricios are a well-known part of Mexican history, but little known elsewhere. There are plaques dedicated to Riley and his cadre, like this one:
There are streets named in honor of the San Patricios throughout Mexico, including in Monterrey and Mexico City. The San Patricios are part of the Wall of Honor in the Chamber of Deputies of Mexican Congress and the Mexican government even gifted the town of Clifden in Ireland, John Riley's hometown, with a statue of the man. Every year, in San Angel, near a plaque that lists the names of 71 of the San Patricios who died during "The Unjust North American Invasion," a commemoration is held. Mexican and Irish dignitaries attend, and other ceremonies are held, usually with bagpipes, keeping the ties between the two countries strong to this day.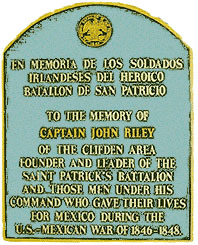 So, if you're toasting St. Patrick with a Guiness, maybe do a shot of tequila as well in honor of Riley and the San Patricios.
David Matthews operates the Wayback Machine on Fusion.net—hop on. Got a tip? Email him: [email protected]
You need Mexico car insurance because it's required and US /Canadian insurance coverage stops at the Mexican border. Every year Mexico implements stricter laws for uninsured motorists, meaning not having it can cost you money due to damage/loss to your vehicle, fines and more
When you drive your car to Mexico, travel with complete peace of mind, by being properly insured. Your U.S. or Canadian insurance policy, however comprehensive, won't cover you in Mexico, but affordable insurance is available…
Insuring Your Car in Mexico
Although your U.S./Canadian car insurance policy may be comprehensive, and might also extend some limited damage coverage in Mexico, you will still need to purchase policy that is legally valid in Mexico.
U.S. and Canadian auto insurance policies, however comprehensive, hold no legal jurisdiction in Mexico. This means that you must buy separate insurance cover for your car while you're driving in Mexico if you want to travel with complete peace of mind.
If you are driving your car improperly insured in Mexico and you become involved in an accident it will, at best, cost you a lot of money and, at worst, leave you imprisoned in a Mexican jail house. Presenting a U.S. or Canadian auto insurance policy will be of no use because these documents have no legal or actual force in Mexico, and the companies backing them will not settle any claim arising when you or your car are situated south of the border.
Drivers who are involved in serious accidents in Mexico are usually arrested pending investigation. If you are not properly insured in Mexico and become involved in a serious accident—even if it's not your fault—these procedures will likely place a great deal of stress and financial burden upon you.
This guide explains how insurance works in Mexico and how to go about buying the additional insurance protection you need to ensure that you, your passengers, and your vehicle are properly insured when driving on Mexican soil and that, in the event of a serious accident, you are properly covered by a legally-valid and adequate insurance policy.
Mexican Auto Insurance
Mexican Law stipulates that only insurance companies which are licensed in Mexico can provide the type of auto insurance coverage that is recognized and accepted by Mexico's legal system.
A few U.S.-based insurance companies will extend physical damage coverage on cars and RVs while they are situated in Mexico, but they cannot and do not provide Mexican liability insurance. So, although these policies may cover your damage, they will not cover your liability to others in Mexico. This is why a special insurance policy is absolutely necessary to be properly insured in Mexico.
Mexican Insurance Companies
Mexican Law also stipulates that liability insurance must be purchased from a licensed Mexican company, so your auto insurance policy necessarily needs to be issued by one of Mexico's insurance companies, or through a broker in the U.S./Canada working in conjuction with a Mexican insurance company.
Who's Insuring You?
Buyers purchasing insurance for their car in Mexico are often times misled by believing that they can rely on the broker, rather than the Mexican Insurance Company, to properly handle any claim that may arise during their stay in Mexico.
The insurance company underwriting your policy is much more important than the Broker that sells you the policy.
As all insurance policies are sold through brokers, it's important to know which insurance company (or companies) are underwriting the policies being sold to you by the broker. Click here to read more  Click here to get your free quotes

Dog Friendly Hotels in Mexico
This is a partial list of Dog Friendly Hotels that we have found on the web. They are unverified so if you find one that does not accept pets or who has changed its policy, please send us a note
.
Click here to read the entire list of hotels
---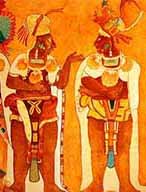 All About Archeology in Mexico
WOW! Take a Look at the amazing world of the Ancients See More Mexico Archeology Here
---
Internet While You Travel Mexico Internet while you travel is not usually a problem. There is an assortment of opportunities to go online. See More Here
---
Learn About Mexican Vehicle Insurance Canadian and American Vehicle insurance doesn't work in Mexico. While insurance is not mandatory – you would be crazy to risk going without. Mexican insurance can be purchased before you leave or at the border. Click to read more Here:
---
OVER 125 Articles about Mexico Browse through some articles about all things Mexico…people, places things. There are over 110 things our staff have written about over the years! Go Here