Front Page
Welcome to Sol Mexico News!
Don't be fooled: New U.S. travel guidance says Mexico is as safe as Spain or U.K.
By Andrés Oppenheimer
Contrary to what you may have read in Fox News and other U.S. media, the State Department, to some extent, has softened its travel advisory to Mexico, putting the country at the same level of dangerousness as Spain, France and the United Kingdom.
That's not the impression you may get from reading the screaming headlines in the aftermath of the State Department's Jan. 10 announcement of its newly revised travel advisory system.
"U.S. slaps highest level 'do not travel' warning on five Mexican states," read the headline on the Fox News website. The story started out saying that, "The State Department unveiled a revamped travel warning system Wednesday, giving five Mexican states the sternest "do not travel" advisory alongside war-torn nations like Syria, Yemen and Somalia."
But Fox News may have been carried away by its Mexico-bashing habit, and other media may have not taken the time to read the State Department document closely.
Under the new guidelines, the State Department divides countries in four categories, depending on the risks they present to foreign visitors. Level 1 is "Exercise normal precautions;" Level 2 is "Exercise increased caution;" Level 3 is "Reconsider travel" and Level 4 is "Do not travel."
And — surprise — Mexico is placed in Level 2, in the same category as other big U.S. travel destinations such as France, Spain, the U.K, Germany, Belgium, and Denmark.
Among the lucky countries in Level 1, the safest category, are Argentina, Canada, Chile, Finland and Japan.
Granted, five Mexican states — Tamaulipas, Sinaloa, Colima, Michoacan and Guerrero — are placed in the "Do not travel" category. These are the Mexican states with the most drug-related crime waves.
But what most of the stories in the U.S. media don't tell you is that the fine print of the new State Department advisory exempts some of the biggest travel destinations within these five states — the cities of Guadalajara, Puerto Vallarta, Chapala and Ajijic — from the "do not travel" recommendation.
What's more important, the new State Department travel advisory does not discourage Americans from traveling to Cancun, Los Cabos and Mexico City, by far the biggest destinations for the 35 million foreign tourists visiting Mexico every year. Last year, the State Department's travel advisory had warned Americans against going to Cancun and Los Cabos.
To my surprise, despite the alarming headlines in many U.S. media, Mexico's Tourism Secretary Enrique de la Madrid, was optimistic about the impact of the State Department's new guidelines.
"I'm happy. It's much better than the previous one," De La Madrid told me, referring to the August 2017 State Department advisory. "Our main foreign tourism destinations, such as Cancun in the Quintana Roo state, Los Cabos in Baja California Sur and Mexico City, are now at the same level as Spain or France."
State Department spokesman Virgil Carstens told me that "our overall advice is that Mexico is a Level 2 country." He added that within Mexico, there are five states labeled as Level 4, which were already labeled under the previous system as "prohibited" or "defer non-essential travel" states.
To be sure, Mexico has a serious crime problem. Last year say a record number of murders in the country, surpassing the 27,000 homicides it had reported in 2011, according to official figures. Still, Mexico's most crime-ridden places are not in tourism destinations. In fact, many major U.S. cities, including Baltimore, Detroit and Washington D.C., have much higher murder rates than Cancun or Los Cabos.
The only thing I would add to the new State Department advisory system is that it should include the United States on its list, and give it a Level 2 "exercise increase caution" label.
The chance of getting hurt in a crossfire among drug gangs in Mexico may be just as high as that of being hit by a gunman in the United States, like the lunatic with 47 guns who killed 58 people in Las Vegas or the man who shot 49 people at the Pulse nightclub in Orlando in 2016. Let's be honest, the United States is a Level 2 country, just like Mexico.

In Praise of Flour Tortillas, an Unsung Jewel of the US-Mexico Borderlands
The New Yorker
A Journey From Mexico to a Life in Lincoln
U.S. News & World Report

Journey to the Heart of Disney's 'Coco' in Mexico
Forbes
Mexico's CES 2018 presence is the start of something big
Engadget
USDA lifts rule allowing pork from Mexico to be imported
National Hog Farmer

Don't be fooled: New US travel guidance says Mexico is as safe as Spain or UK
Miami Herald
Amid laughter and tears, the children of deported Owensboro man arrive in Mexico
Evansville Courier &
Fiat Chrysler Is Moving a Plant From Mexico to Michigan
Fortune
Financial Newsletter – Zacks Investment Research
Most Referenced Zacks Investment Research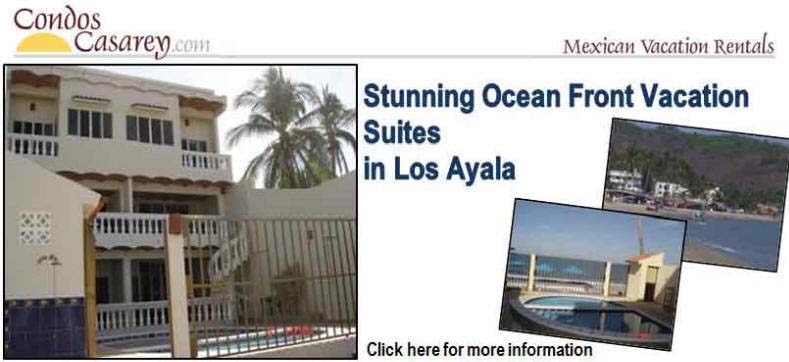 Mexico Travel Advisory: What the New System Means for US Travelers
Condé Nast Traveler
Mexico Travel Advisory – Bureau of Consular Affairs – US Department of State
Most Referenced Bureau of Consular Affairs – US Department of State
Inside Oaxaca's radish-carving festival
CNN
The Trump-GOP tax plan is going to hurt Mexico, says BlackRock CEO Larry Fink
CNBC
Judge: Trump's anti-Mexico comments undercut DACA phaseout
Washington
The Real Nafta Problem Is With Canada, Not Mexico, Ryan Says
Bloomberg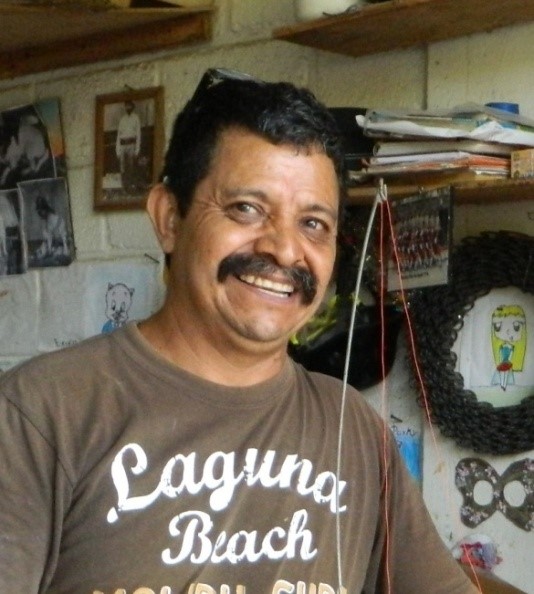 Martin's Property Management assist you!
Telephone: 327 274 2723    cell: 322 146 1666    
 Email: [email protected]    
English Spoken  Martin's Upholstery Shop, Calle Bahia de Jaltemba #16a, Los Ayalas   
Open every day but Sunday
Trump reiterates NAFTA withdrawal threat, linking talks to Mexico wall
From Canada BNN
Spartans to battle Mexico in marquee wrestling dual at home Jan. 16
Moberly Monitor Index
Investment, consumer spending wane in Mexico
Xinhua
Mexico Will Leave NAFTA Talks if Trump Triggers Withdraw
Drovers Magazine
Agreement will bring more PhD students to U of T from Mexico
China's Didi Chuxing Is Recruiting in Mexico, Uber's Latin American Stronghold
Fortune
Mexican journalist killed amid wave of violence against media
Reuters
Journalist Murdered In Mexican Border City After Writing about Cartel Violence
Breitbart News
Cult Mexican horror radio show The Hairy Hand ends
BBC News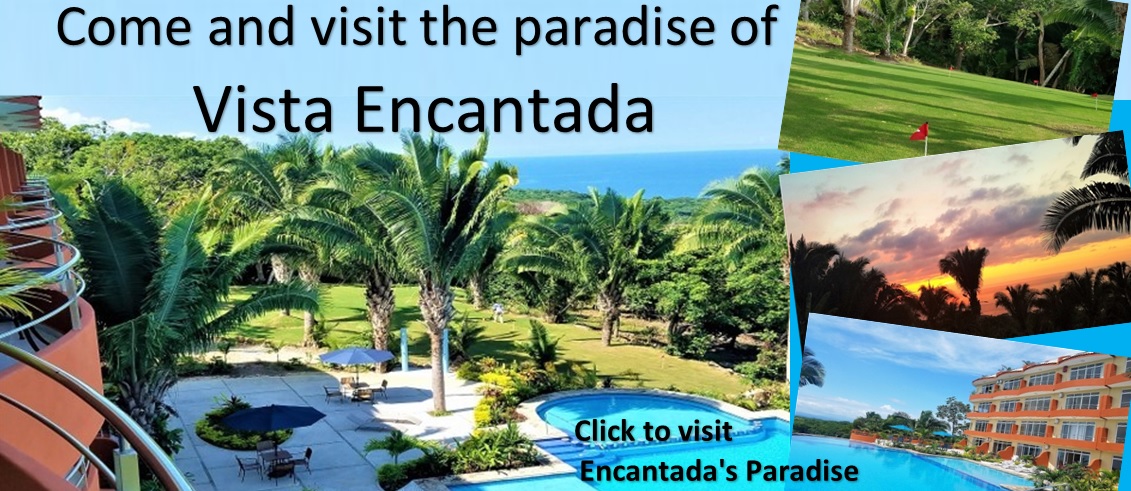 Episode 647: Mexican Food in America
The Splendid Table
Mexican journalist attacked by police in Guerrero state
CPJ Press Freedom Online
Former Mexican President To Trump: 'Your Mouth Is The Foulest Shithole In the World'
HuffPost
Once-soaring Mexican discount airline Interjet is now in a stall
Los Angeles Times
US issues highest travel warning for five Mexican states
BBC News

Mexico – US Department of State
Most Referenced
Arquidromo stacks white cubes to form Mexican house on angled plot
Dezeen
GM executives defend NAFTA, Mexican truck plant
Reuters
EMERGING MARKETS-Brazil stocks brush off S&P downgrade; Mexican peso recovers
Reuters
Mexican cantina sells over-the-top $60 tacos (and you have to buy three!)
KTRK-TV
2017 was Mexico's deadliest year. Will Sessions marijuana policy make the violence worse?
Sacramento Be
Mexican Cartel Leader Pleads Guilty to US Smuggling Charges
U.S. News & World Report
Mexican finance minister calls US tax overhaul 'regressive'
Yahoo Finance
A Mexican presidential candidate is getting an unexpected boost from Trump — and Putin
Washington Post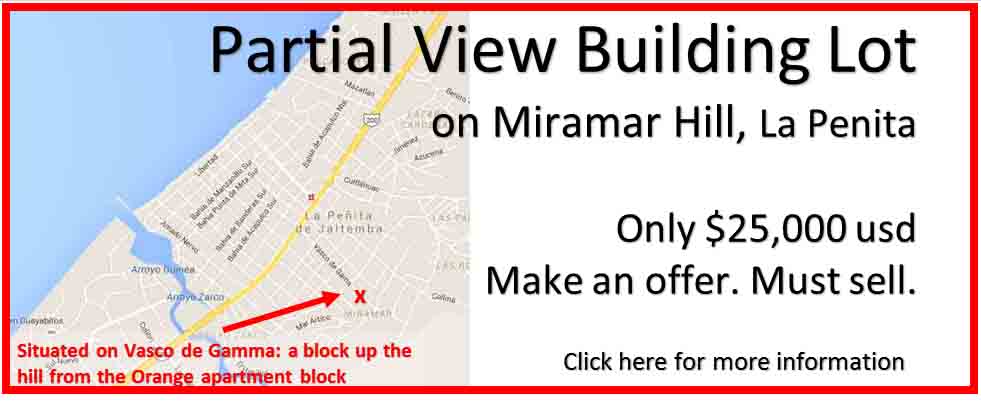 You need Mexico car insurance because it's required and US /Canadian insurance coverage stops at the Mexican border. Every year Mexico implements stricter laws for uninsured motorists, meaning not having it can cost you money due to damage/loss to your vehicle, fines and more
When you drive your car to Mexico, travel with complete peace of mind, by being properly insured. Your U.S. or Canadian insurance policy, however comprehensive, won't cover you in Mexico, but affordable insurance is available…
Insuring Your Car in Mexico
Although your U.S./Canadian car insurance policy may be comprehensive, and might also extend some limited damage coverage in Mexico, you will still need to purchase policy that is legally valid in Mexico.
U.S. and Canadian auto insurance policies, however comprehensive, hold no legal jurisdiction in Mexico. This means that you must buy separate insurance cover for your car while you're driving in Mexico if you want to travel with complete peace of mind.
If you are driving your car improperly insured in Mexico and you become involved in an accident it will, at best, cost you a lot of money and, at worst, leave you imprisoned in a Mexican jail house. Presenting a U.S. or Canadian auto insurance policy will be of no use because these documents have no legal or actual force in Mexico, and the companies backing them will not settle any claim arising when you or your car are situated south of the border.
Drivers who are involved in serious accidents in Mexico are usually arrested pending investigation. If you are not properly insured in Mexico and become involved in a serious accident—even if it's not your fault—these procedures will likely place a great deal of stress and financial burden upon you.
This guide explains how insurance works in Mexico and how to go about buying the additional insurance protection you need to ensure that you, your passengers, and your vehicle are properly insured when driving on Mexican soil and that, in the event of a serious accident, you are properly covered by a legally-valid and adequate insurance policy.
Mexican Auto Insurance
Mexican Law stipulates that only insurance companies which are licensed in Mexico can provide the type of auto insurance coverage that is recognized and accepted by Mexico's legal system.
A few U.S.-based insurance companies will extend physical damage coverage on cars and RVs while they are situated in Mexico, but they cannot and do not provide Mexican liability insurance. So, although these policies may cover your damage, they will not cover your liability to others in Mexico. This is why a special insurance policy is absolutely necessary to be properly insured in Mexico.
Mexican Insurance Companies
Mexican Law also stipulates that liability insurance must be purchased from a licensed Mexican company, so your auto insurance policy necessarily needs to be issued by one of Mexico's insurance companies, or through a broker in the U.S./Canada working in conjuction with a Mexican insurance company.
Who's Insuring You?
Buyers purchasing insurance for their car in Mexico are often times misled by believing that they can rely on the broker, rather than the Mexican Insurance Company, to properly handle any claim that may arise during their stay in Mexico.
The insurance company underwriting your policy is much more important than the Broker that sells you the policy.
As all insurance policies are sold through brokers, it's important to know which insurance company (or companies) are underwriting the policies being sold to you by the broker. Click here to read more  Click here to get your free quotes

Dog Friendly Hotels in Mexico
This is a partial list of Dog Friendly Hotels that we have found on the web. They are unverified so if you find one that does not accept pets or who has changed its policy, please send us a note
.
Click here to read the entire list of hotels
---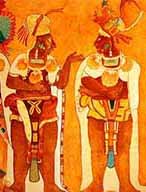 All About Archeology in Mexico
WOW! Take a Look at the amazing world of the Ancients See More Mexico Archeology Here
---
Internet While You Travel Mexico Internet while you travel is not usually a problem. There is an assortment of opportunities to go online. See More Here
---
Learn About Mexican Vehicle Insurance Canadian and American Vehicle insurance doesn't work in Mexico. While insurance is not mandatory – you would be crazy to risk going without. Mexican insurance can be purchased before you leave or at the border. Click to read more Here:
---
OVER 125 Articles about Mexico Browse through some articles about all things Mexico…people, places things. There are over 110 things our staff have written about over the years! Go Here