Welcome to Sol Mexico News!
New Nayarit highway links Jala, Compostela
54-kilometer stretch reduces travel time between Guadalajara and Puerto Vallarta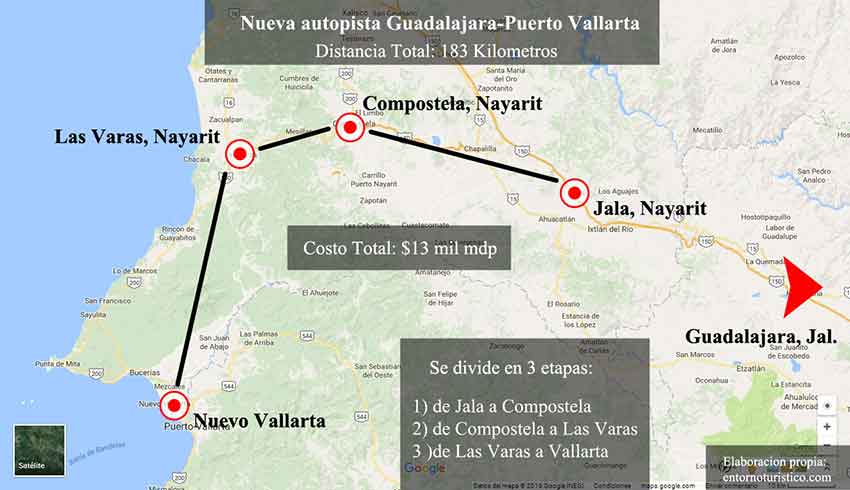 Mexico News Daily | Wednesday, February 14, 2018
A new 5-billion-peso (US $269 million) stretch of highway in the Pacific coast state of Nayarit will help to reduce travel time between Guadalajara and the resort city of Puerto Vallarta.
The four-lane, 54-kilometer road runs between the municipalities of Jala and Compostela, cutting the journey between the two tourist destinations to just over 30 minutes.
An additional 14-kilometer stretch of road goes into the center of the second of the two pueblos mágicos, or magic towns.
The federal Secretariat of Communications and Transportation (SCT) estimates that more than 6,400 vehicles will use the new road on a daily basis and it will benefit 110,000 residents who live in the region.
At an official opening ceremony yesterday, President Enrique Peña Nieto said that 39 of 52 highway projects his administration committed to build have now been completed.
"This government has gone to work and it has fulfilled [its commitments], that is what we have done in the whole country," he said.
The president also recognized the impact that the new highway will have on improving connectivity between the states of Jalisco and Nayarit.
Both Puerto Vallarta and Nuevo Vallarta will receive a boost in tourist numbers similar to when the highway between Mexico City and Acapulco first opened, Peña Nieto said.
Federal Transportation Secretary Gerardo Ruiz Esparza added that the new highway will help to reduce the number of accidents in the region.
Ruiz also recognized the efforts of the construction companies that worked on the project and praised the contribution of the state-owned development bank Banobras and the National Infrastructure Fund (Fonadin).
Ruiz said that another new stretch of highway in Nayarit between Las Varas and Compostela is 90% complete and will open in July and that construction of the 90-kilometer Las Varas-Vallarta highway will start soon.
The transportation chief said the federal government has allocated more than 20 billion pesos to the state to undertake long-awaited highway projects.
When other new sections of highway in Nayarit have been completed, the travel time between Guadalajara and Puerto Vallarta will be reduced from about five hours to two and a half.
The governors of Nayarit and Jalisco also attended yesterday's opening ceremony and spoke of the economic, safety and time-saving benefits that the new highway will bring.

Earthquake Strikes in Oaxaca State, Mexico, Stirring Fear
New York Times
Magnitude-7.2 earthquake slams Mexico City amid Chinese New Year celebrations leaving tall buildings swaying for A …
Local Source Daily Mail

Two killed in Mexico helicopter crash, interior minister survives
NBCNews.com
Mexico earthquake: Two dead as powerful 7.2 magnitude quake strikes south and central parts of country
The Independent
Powerful earthquake, aftershock rattles Mexicans still picking up pieces after September quake
Blog Dallas News
What Was This 2000-Year-Old Parrot Mummy Doing in Mexico?
National Geographic
7.2 magnitude earthquake rocks Mexico, 2 killed in chopper crash
ABC News
Mexico's Olympic team has north-of-the-border flavor
Los Angeles Times

'Real Time': Mexico's Former President Doubles Down On "No F*cking Wall"
Deadline
A Town In Mexico Sees Guitar Sales Soar Thanks To The Movie 'Coco'
NPR
Magnitude-7.5 earthquake slams south, central Mexico
Redlands Daily Facts
Thousand-year-old 'lost' pyramid city uncovered in the heart of Mexico using lasers had as many buildings as modern …
Daily Mail
Pence tours Rio Grande between US and Mexico
The Hill 13h ago
Popocatepetl volcano eruption: ASH CLOUD triggered by HUGE 7.5 magnitude Mexico earthquake
Express.co.uk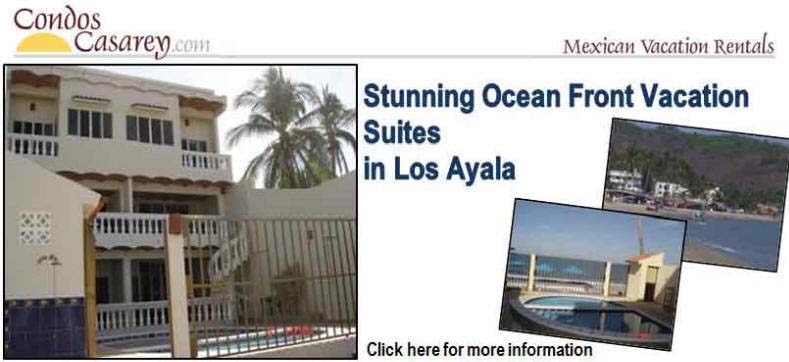 Verify: Tour of the Texas-Mexico border
WFA
Dashed hopes for Mexico oil boom leave Gulf Coast hotels idle
Reuters
Mexico Might Elect Its Own Populist to Take On Trump
Bloomberg
Mexico's Rafa Marquez, 39, still targeting World Cup amid legal issues
ESPN
Powerful 7.5 magnitude earthquake rocks Mexico City months after 370 killed in disaster
The Sun
Border Patrol says rocks thrown from Mexico dent vehicle
WTOP
Mexico, US express cautious optimism on NAFTA deal
Reuters
Magnitude-7.2 earthquake slams south, central Mexico
News & Observer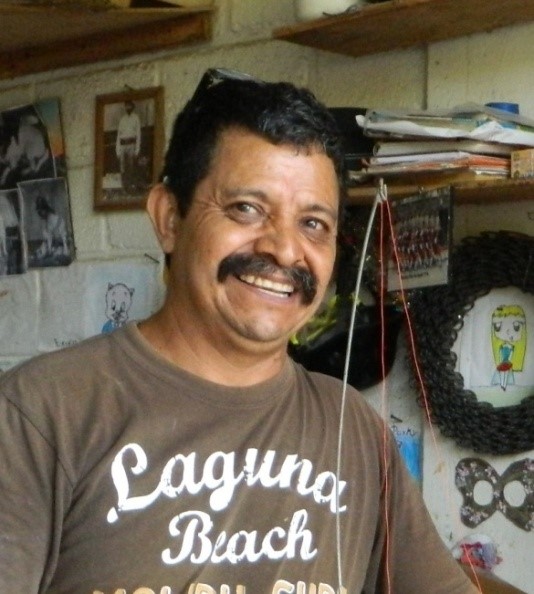 Martin's Property Management assist you!
Telephone: 327 274 2723    cell: 322 146 1666    
 Email: [email protected]    
English Spoken  Martin's Upholstery Shop, Calle Bahia de Jaltemba #16a, Los Ayalas   
Open every day but Sunday
America can support democracy by helping Mexican journalists
The Denver Post
2 Killed After Mexican Officials' Helicopter Crashes Near Earthquake-Torn Area
NBC Bay Area
Former Mexican President: Mass Shootings Are Consequence Of Racism Like Trump's
HuffPost
Former Mexican President Vicente Fox will present his new book in Dallas, Texas
From Mexico The Yucatan Timea
Two-Thirds of America's Imported Beer Is Mexican
Food & Wine
Laser scanning reveals 'lost' ancient Mexican city 'had as many buildings as Manhattan'
The Guardian
Mexican Teachers Continue Fight against Government's 'Education Reforms'
Labor Notes
Large Mexican family mourns school shooting victim
WPLG Local
Mexican Olympian cross-country skier is treated like a hero when he comes in last
Mashable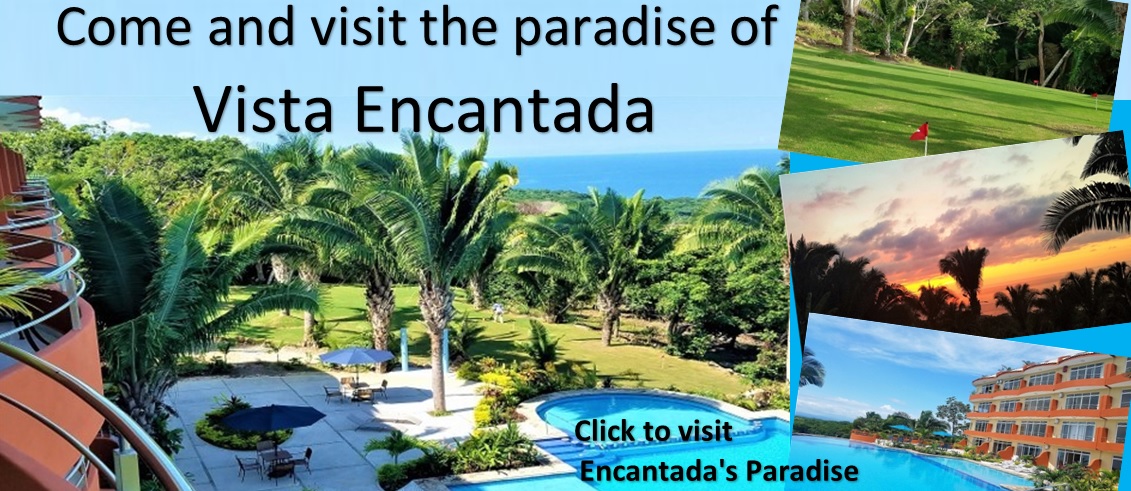 Amid NAFTA uncertainty, Mexican exporters shift thoughts south and east
The Globe and Mail
Markets Play Dangerous Game by Ignoring Rising Mexican Leftist
Bloomberg
Nuns withdraw from ministry in Mexican city wrought by violence
Catholic News Service
Mexican woman injured in tumble from border wall, Border Patrol says
AZCentral.com
Trump to meet Mexican president in coming weeks
Financial Times
Mexican drug lord 'El Chapo' to face US trial in September
Reuters

Earthquake Strikes in Oaxaca State, Mexico, Stirring Fear
MEXICO CITY — A 7.2-magnitude earthquake struck Mexico's southern Pacific Coast on Friday, according to the United States Geological Survey.
The quake was reported at 5:39 p.m. local time, shaking buildings about 225 miles away in Mexico City, where the memory of a Sept. 19 earthquake that killed more than 300 people in the capital and other parts of the country is still fresh. Friday's tremors left tall buildings swaying for more than two minutes.
No deaths or injuries were immediately reported. But two people were killed hours later when a military helicopter bringing Mexico's interior minister, Alfonso Navarrete Prida, and the governor of the state of Oaxaca to a town near the quake's epicenter crashed, the Interior Ministry said.
Mr. Navarrete told Mexican news media that the pilot lost control while trying to land and the helicopter tipped over, landing on two vehicles. The two people killed were on the ground, and a number of other people were injured, the Interior Ministry said. Mr. Navarrete and the governor, Alejandro Murat, sustained minor injuries.
The officials had been headed to Pinotepa Nacional, a town in Oaxaca near the epicenter of the quake. Dozens of houses there were reported to have been damaged.
Luis Felipe Puente, Mexico's national coordinator of civil protection, wrote on Twitter that there were no immediate reports of major damage from the quake. In Oaxaca, the state director of civil protection, Heliodoro Díaz Escárraga, said that homes were damaged in the town of Santa María Chimalapas and walls fell in the town of Jamiltepec.
In Mexico City, the capital, residents streamed from buildings and into the streets, texting to see if their loved ones were safe, gripped by a sense of dread just a few months old.
Residents of the Condesa and Roma neighborhoods of Mexico City, which suffered some of the worst damage in September, ran out into the streets in panic, looking up at the buildings as the earthquake warning system went off. Once in the streets, they searched for signs of damage to their buildings.
Last September's seismic eruption has left people frightened at the slightest tremor, and the tears in the faces of those who endured the last major quake were easy to spot on the streets.
Many could be heard repeating the words "Oh God, not again."
Video footage from inside the Mexico City newsroom of a daily newspaper, Milenio, showed employees ducking underneath desks as light fixtures swung wildly.
The initial 7.2-magnitude shock was followed 57 minutes later by a magnitude-5.8 aftershock.
The epicenter of Friday's earthquake was between those of a magnitude-8.2 quake on Sept. 8 and the 7.1-magnitude quake on Sept. 19. But from a geological standpoint, all three occurred in the same general area — a so-called subduction zone, where one piece of the earth's crust, in this case the Cocos Plate, is slowly sliding under another, the North American.
Like other subduction zones around the Pacific and elsewhere, this region is the source of many earthquakes, some of them very strong and destructive. The movement of the two plates relative to each other is very slow — about two to three inches a year — but it causes stresses to build, either at the boundary between the two plates or, as was the case with the September quakes, within one of them. At some point the stresses become too much and the rock formations slip, releasing energy as an earthquake.
Shortly after Friday's quake, the United States Geological Survey released a brief initial analysis, saying that it occurred "on or near" the boundary between the two plates, and about 55 miles north of the Middle America Trench, where the Cocos begins its slide beneath the North America plate.
In addition to local destruction, strong Mexican earthquakes often cause damage in Mexico City — even if, as in this case, the capital is miles away. Mexico City was built on an ancient lake bed, and the sediments of sand and clay amplify the seismic waves as they arrive from the epicenter.
Depending on the amount of energy released, the depth of the epicenter and its distance from Mexico City, the seismic waves from a quake can affect some buildings in the capital more than others. In the Sept. 19 quake, mostly shorter buildings were knocked down. But in a 1985 quake that killed 10,000 people, most of the buildings that were severely damaged or destroyed were six to 16 stories tall.
Cost of living halved for expats in Mexico