Front Page
Welcome to Sol Mexico News!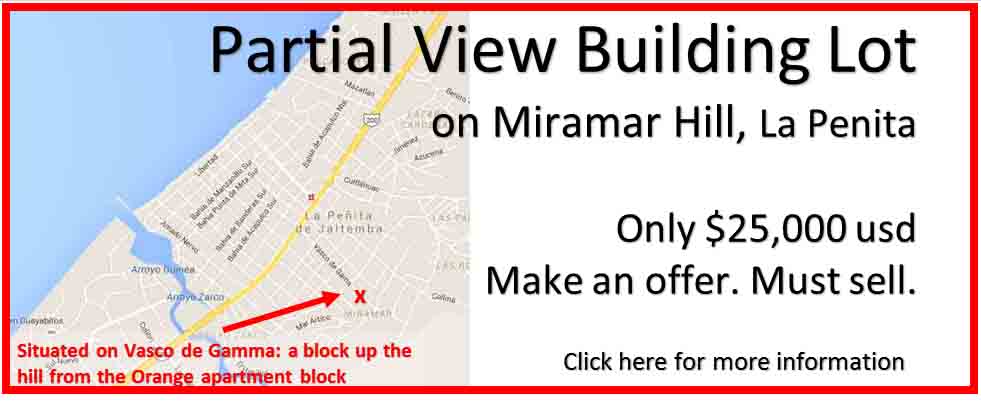 'Intensive' NAFTA talks are making progress
'More intensive stage of engagement' as pressure is on to conclude for Peru summit
Mexico News Daily |
Trilateral talks to renegotiate the North American Free Trade Agreement (NAFTA) have entered a new intensive phase that will continue in the coming days, Canada's foreign minister told reporters yesterday.
Chrystia Freeland made the comment after meeting with Mexican Economy Secretary Ildefonso Guajardo and United States Trade Representative Robert Lighthizer in Washington, noting that the tone of the talks was positive and progress to update the 24-year-old treaty is being made.
"The bottom line is we had two days of intensive and constructive and productive work, and that intensive, constructive and productive work will continue," she said, adding, "we've entered a new, more intensive stage of engagement."
However, Freeland declined to specify when a deal would be reached and said Canada would take the time it needed.
But according to news website Inside U.S. Trade, sources close to the talks said the three ministers have been instructed to finalize an "overview" of NAFTA outcomes by tomorrow.
Negotiating teams are expected to meet again in Washington next week in order to draw up a preliminary draft of a new agreement before the presidents of Mexico and the United States and the prime minister of Canada meet in Peru for the Summit of the Americas.
Talks this week largely centered on rules of origin as they apply to the automotive industry. The United States has reportedly softened its demands relating to the quantity of U.S. specific and regional content a vehicle must contain in order to be exempt from tariffs.
However, it is still pushing to implement a so-called sunset clause that would see the agreement automatically terminated if it is not renegotiated every five years. Government procurement and dairy industry concessions also remain contentious.
Earlier in the week, U.S. President Donald Trump suggested that the three countries were close to reaching a deal.
"We're working very hard on NAFTA with Mexico and Canada. We'll have something, I think, fairly soon," Trump said, although he added, "there's no rush [and] we'll get it done right or we'll terminate it."
U.S. Treasury Secretary Steven Mnuchin said in a television interview that Trump "wants to renegotiate the deal but he's also very determined that we get specific points."
Mexico's Economy Secretariat issued a statement yesterday saying that the three ministers agreed to "maintain permanent communication to keep up to date with the progress of the [renegotiation] process."
According to the news agency Bloomberg, one potential complication to completing a deal in the short term is Trump's decision to send troops to the southern border, a move that "touched a raw nerve in Mexico."
Corona capitalizes on America's love for Mexican beers
by Nathaniel Meyersohn   @CNNMoney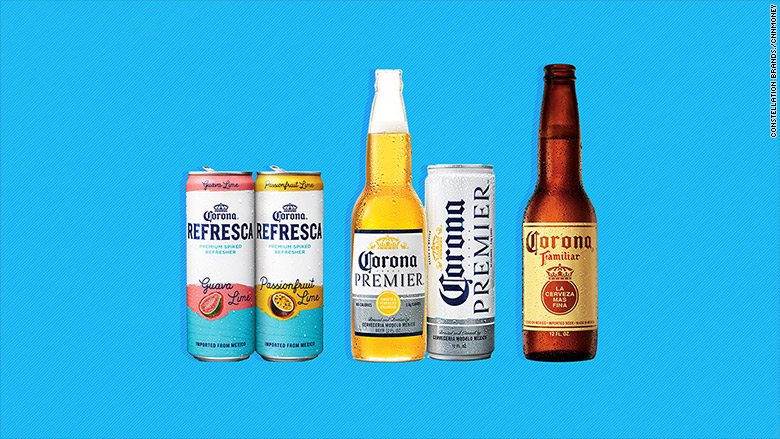 Constellation Brands, the company behind Corona, Modelo and Pacifico, has a new low calorie, Constellation is betting that the market for premium Mexican lagers can keep growing and that Corona has the brand power to win over drinkers tired of Buds, Coors and Millers.
"They are striking while the iron is hot on Corona," said Dan Ahrens, portfolio manager of the AdvisorShares Vice ETF (ACT), whose largest holding is Constellation. "The mass-produced big beers aren't as attractive right now."
Premier is the first extension to Corona's main line in 29 years. A 12-ounce bottle has 90 calories, nine fewer than Corona Light, and will be priced in line with its sister beers — about 50% more than domestic light beers. It's available nationwide.
The company says it's marketing Premier to men 35 and older. They make up more than half of the US light beer market, and Constellation hopes to persuade them to upgrade their low-calorie choice. Constellation is running national ads for Premier with the tagline "lower carbs, lower calories, higher expectations."
"Think Corona for coastal yuppies, with a slant towards men," Evercore ISI analyst Robert Ottenstein wrote in a research note this week about Premier.
The beer will compete with Anheuser-Busch InBev (BUD)'s Michelob Ultra, and Ultra's new Ultra Pure Gold, both of which have similar calories counts. It will also go up against MillerCoors' Miller64.
"Everybody has been waiting for someone to go after Michelob Ultra," said Eric Shepard, executive editor of the industry publication Beer Marketer's Insights. "Ultra is the fastest growing brand in the business now."
Extra is the top imported US beer with 4.2% of the market. Ultra trails slightly behind, followed by Modelo Especial. All three lag Bud Light, Coors Light, Miller Light and Budweiser, according to Beer Marketer's Insights data.
Extra has moved away from a narrow "summer vacation/beach beer" to a "broader and more personal" drink under the slogan "Find your beach." That evolving image contributed to its growth, Ottenstein argued in his report.
At the same time, Modelo has made targeted pitches to different demographics to mold together its "fighting spirit" motto.
A spot aimed at immigrants: "It doesn't matter where you come from. It matters what you're made of." And it recently debuted a campaign spotlighting the obstacles overcome by the first Latina military pilot.
Ottenstein claimed the differences between Corona and Modelo have become clearer than between Bud Light and Budweiser or between Coors Light and Miller Lite. Constellation is also launching its first national ads for Pacifico — the theme is "live life anchors up" — that helps it stand as "Corona's wild and crazy little brother," he said.
As Extra and Modelo widen their appeal and Pacifico gains more attention, Shepard said the new Premier will be "another test to see if an import light can make a serious dent in the overall domestic market."
The initial reaction from beer distributors on Premier has been positive, according to Bonnie Herzog, an analyst at Wells Fargo. Nearly 80% of distributors surveyed by Wells Fargo believe Premier and Familiar will help Corona drive sales.
Familiar has been available in 32-ounce sharing sizes in Mexico and the United States for two decades, but now Corona is bringing it to 10 major Hispanic markets in the United States in 12-ounce bottles.
Early ads point to Corona marketing Familiar as a beer for men to enjoy with their friends and family. It has a slightly higher alcohol content and a fuller flavor, and is packaged in a darker bottle than Extra. Ottenstein called it Extra's "big brother."
Constellation says Hispanic people make up 40% of its drinkers. Its decision to expand Familiar was a "no brainer" because of the beer's popularity in Mexico, Ottenstein said.
Corona is also testing Refresca, a "premium spiked refresher" malt beverage, this spring in Denver, Milwaukee, and Providence, Rhode Island. It comes in guava lime and passionfruit lime.
Constellation's versatility has helped it navigate shifts in drinkers' habits and tastes, Shepard said. "They're not locked into traditional beer strategies."
Investors have bought into the flexible approach, too. Constellation (STZ) is one of the hottest stocks in the beverage industry. The company jumped 4% Thursday after it reported that beer and wine sales both grew by double digits last year.
You need Mexico car insurance because it's required and US /Canadian insurance coverage stops at the Mexican border. Every year Mexico implements stricter laws for uninsured motorists, meaning not having it can cost you money due to damage/loss to your vehicle, fines and more
When you drive your car to Mexico, travel with complete peace of mind, by being properly insured. Your U.S. or Canadian insurance policy, however comprehensive, won't cover you in Mexico, but affordable insurance is available…
Insuring Your Car in Mexico
Although your U.S./Canadian car insurance policy may be comprehensive, and might also extend some limited damage coverage in Mexico, you will still need to purchase policy that is legally valid in Mexico.
U.S. and Canadian auto insurance policies, however comprehensive, hold no legal jurisdiction in Mexico. This means that you must buy separate insurance cover for your car while you're driving in Mexico if you want to travel with complete peace of mind.
If you are driving your car improperly insured in Mexico and you become involved in an accident it will, at best, cost you a lot of money and, at worst, leave you imprisoned in a Mexican jail house. Presenting a U.S. or Canadian auto insurance policy will be of no use because these documents have no legal or actual force in Mexico, and the companies backing them will not settle any claim arising when you or your car are situated south of the border.
Drivers who are involved in serious accidents in Mexico are usually arrested pending investigation. If you are not properly insured in Mexico and become involved in a serious accident—even if it's not your fault—these procedures will likely place a great deal of stress and financial burden upon you.
This guide explains how insurance works in Mexico and how to go about buying the additional insurance protection you need to ensure that you, your passengers, and your vehicle are properly insured when driving on Mexican soil and that, in the event of a serious accident, you are properly covered by a legally-valid and adequate insurance policy.
Mexican Auto Insurance
Mexican Law stipulates that only insurance companies which are licensed in Mexico can provide the type of auto insurance coverage that is recognized and accepted by Mexico's legal system.
A few U.S.-based insurance companies will extend physical damage coverage on cars and RVs while they are situated in Mexico, but they cannot and do not provide Mexican liability insurance. So, although these policies may cover your damage, they will not cover your liability to others in Mexico. This is why a special insurance policy is absolutely necessary to be properly insured in Mexico.
Mexican Insurance Companies
Mexican Law also stipulates that liability insurance must be purchased from a licensed Mexican company, so your auto insurance policy necessarily needs to be issued by one of Mexico's insurance companies, or through a broker in the U.S./Canada working in conjuction with a Mexican insurance company.
Who's Insuring You?
Buyers purchasing insurance for their car in Mexico are often times misled by believing that they can rely on the broker, rather than the Mexican Insurance Company, to properly handle any claim that may arise during their stay in Mexico.
The insurance company underwriting your policy is much more important than the Broker that sells you the policy.
As all insurance policies are sold through brokers, it's important to know which insurance company (or companies) are underwriting the policies being sold to you by the broker. Click here to read more  Click here to get your free quotes

Dog Friendly Hotels in Mexico
This is a partial list of Dog Friendly Hotels that we have found on the web. They are unverified so if you find one that does not accept pets or who has changed its policy, please send us a note
.
Click here to read the entire list of hotels
---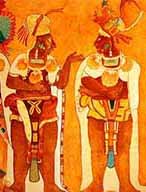 All About Archeology in Mexico
WOW! Take a Look at the amazing world of the Ancients See More Mexico Archeology Here
---
Internet While You Travel Mexico Internet while you travel is not usually a problem. There is an assortment of opportunities to go online. See More Here
---
Learn About Mexican Vehicle Insurance Canadian and American Vehicle insurance doesn't work in Mexico. While insurance is not mandatory – you would be crazy to risk going without. Mexican insurance can be purchased before you leave or at the border. Click to read more Here:
---
OVER 125 Articles about Mexico Browse through some articles about all things Mexico…people, places things. There are over 110 things our staff have written about over the years! Go Here