Welcome to Sol Mexico News!
The magic of the holiday season in Mexico begins December 12 with candlelight processions all across the country in honor of the Virgin of Guadalupe, patron saint of Mexico. In this image of Mary the virgin is depicted with brown skin, an angel and moon at her feet and rays of sunlight that encircle her. According to tradition, the Virgin Mary appeared to a poor, indigenous man named Juan Diego. The Day of the Virgin of Guadalupe (Día de la Virgen de Guadalupe) is still a popular Catholic feast that celebrates the belief that an ordinary man encountered the Virgin Mary in Mexico City on December, 1531. Venerating the Virgin of Guadalupe is still an important belief in modern Mexico.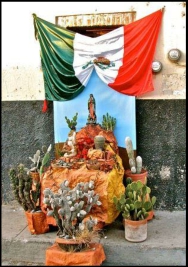 According to the Catholic Church, "Our Lady of Guadalupe is unlike any other apparition of the Blessed Virgin Mary. First, it is the only apparition where Our Lady left a miraculous image of herself unmade by human hands. Second, it is the only universally venerated Madonna and Child image where Our Lady appears pregnant instead of holding the Infant Jesus."
As the Virgin of Guadalupe requested, a church was built on the Hill of Tepeyac to mark the apparition site, and today it is the most visited Catholic pilgrimage shrine in the world. Venerated in this cathedral is the original tilma of St. Juan Diego, which still displays the miraculous Our Lady of Guadalupe image. The image has been subjected to scientific testing to prove its authenticity and miraculous properties.
For the week preceding the 12th, many churches light fireworks after the evening rosary. In some towns there are processions that follow the altar of the Virgin through the streets, with children dressed as Mary or the Indian Juan Diego.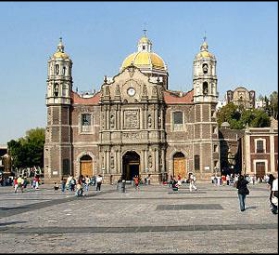 Home decorations include a shrine to the Virgin and range from simple to elaborate, with candles, flowers, and other individual touches. The celebration often culminates by the faithful awakening before sunrise on the 12th to serenade the virgin at local churches, then participating in a community feast, in which foods like prozole (a pork and hominy stew), atole (a corn-based drink), and many more dishes are shared in potluck fashion.
Evidence of devotion is apparent in everyday things, such as clothing, décor and tattoos.
This holiday is a prelude to Las Posadas, which take place during the nine days leading up to Christmas. Both Mexican traditions offer a chance for vacationers to become part of a generous spirit of community celebration, where people with few material advantages have much to give. Participation in these festivities, usually centered at the local church, is an unexpectedly rich bonus beyond fun at the beach.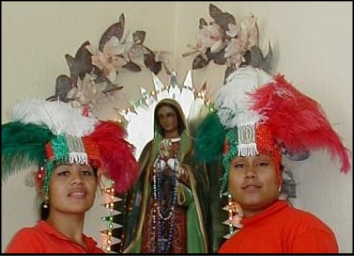 The ubiquitous image- seen all over Mexico- appears as statues, tattoos, articles of clothing, jewelry and art, is that of a woman standing alone, atop a crescent moon and encircled by rays of the sun. Celebrations in her honor have been held annually for over 400 years on December12th. Guadalupe Day is an important festival for the Mexicans – it is a time when the Mexican Catholics celebrate their religious and cultural identity and to offer thanks to their patron saint, Our Lady of Guadalupe.
The section of most Mexican churches that is consecrated to the Virgin of Guadalupe is known as the santuario. Some towns will have special costumed dancers known as matachines. These dressed up dancers lead the procession through the streets, dancing and singing, ending the pilgrimage at the altar to lay flowers. Guayabitos has such a procession that is beautiful to see!
Everyone is welcome to join in. Whether or not you are a believer, it's easy to get into the holiday spirit on Guadalupe Day.
Annual Holiday Pay for Your Workers
By Tara A. Spears  
Have you ever wondered why the majority of working class Jaltemba Bay doesn't appear to get into decorating for Christmas until just before the holiday? Or why the local stores don't offer children's toys until now? It's probably due to the fact that the workers need to wait until they receive their Aguinaldo- the mandatory annual cash bonus given to workers before the 20th of December. Mexican Labor law states that the Christmas bonus must be equivalent to at least 15 days wages. The purpose of this pre-holiday pay is to help workers to cover extra expenses, such as presents and additional food that they need for the festivities of December. With the low Mexican daily wage, without the Christmas bonus the worker may not be able to cover holiday expenses for the festivities with just their regular salary.
The law also states this Christmas bonus must be paid by the 20th of December. Because many of us have domestic help on a part-time basis, I recommend that this payment be made by December 15th, because you may not see these employees until after the 20th. For full-time employees that you see every day, the 20th is the deadline. Mark your calendar for the day you need to give your Christmas bonus.
According to a 2005 article in Yucatan, under Mexican law, all employees (including maids, gardeners, cooks) deserve a Christmas bonus. Paying the aguinaldo also creates and keeps a positive relationship with your employees. Article 87 of the Federal Labor Law (LFT) states that "The employer is obliged to keep receipts for payment of the aguinaldo for a one-year period." So be sure to have the employee sign a receipt for the cash bonus. The aguinaldo payment is mandatory and failure to pay can lead the authorities to impose fines of 3 to 315 times the Legal Daily Minimum Wage in force for the geographic area where the offense has been committed. I do know of one employer who was taken to Mexican court because she refused to give the Christmas bonus; she ended up having to pay a lot more than the cost of the bonus.
If you only have part-time employees it takes a little math to come up with the correct bonus amount. Following the 'rules' for 15 days of salary, the calculation is: Take the number of days worked, divide by 365. Next multiply by 15, and then multiply by the daily salary amount. Example: If you pay your maid $160 pesos per day, twice a week:
That's 52 weeks x 2 days = 104 days/365 = 0.285 x 15 x 160 = $684.00. Whether you round it up to $700 pesos is a personal choice.
Depending on how personal your relationship is with your part-time employees, giving the cash in an envelope with a note thanking the worker for their help/service during the past year and wishing them a Feliz Navidad is a nice way to handle the situation. Some employers I know also include a small gift like Tequila, perfume, candy, or flowers along with the Christmas bonus. I'm listing a couple of Spanish wishes that apply: Que la alegría de ésta Navidad traiga felicidad para todo el año Nuevo. ( May the joy of this Christmas bring happiness for the entire new year.) Enviando deseos de felicidad y alegría para su familia. (Sending wishes of happiness and joy to your family.)
Another Mexican salary issue is the mandatory double pay for employees working on a statutory holiday. In December, Christmas day, followed by New Year's Day requires additional salary payment. If an employee works on December 25 or January 1, they actually must be paid double time in addition to their regular time, which in effect is triple time. This is true for any statutory holiday throughout the year on which an employee may work. If the day happens to fall on a regularly scheduled work day, and they have the day off, they still must be paid. And again, if they work that day, they get triple time. In the case of most domestic help they typically are not scheduled to work on holidays but you need to be aware of the Mexican statues to avoid creating a labor situation.
Since the very affordable domestic help makes our time in Mexico so comfortable, paying the Christmas bonus is a simple way to show your appreciation and enhance the holidays for local families.

Mexico's New, Deadlier Crime Warlords
U.S. News & World Report
Mexico right-left coalition presents bid to run in 2018 election
Reuters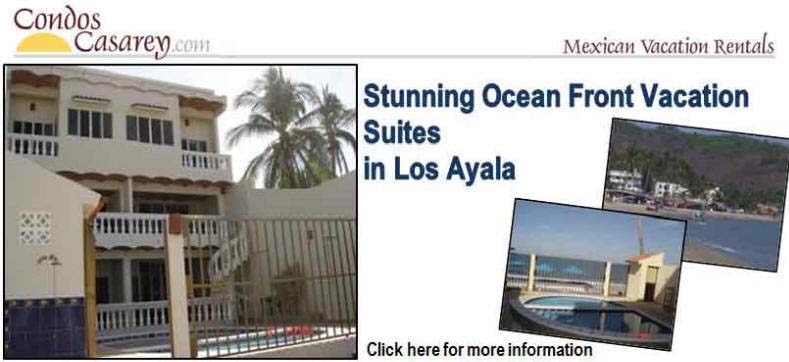 Did Palestinians Recognize Texas as Part of Mexico?
Snopes.com
Oil Imports From Mexico Soar After Hurricane Season
OilPrice.com
Mexico says deepwater oil tender doomed by Brazil competition
Reuters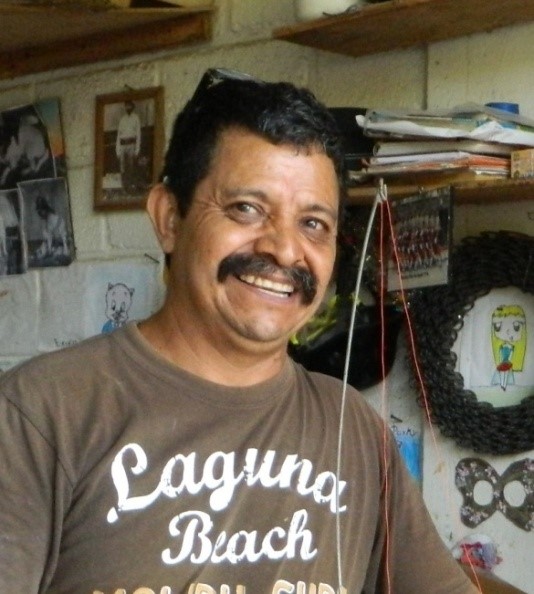 Martin's Property Management assist you!
Telephone: 327 274 2723    cell: 322 146 1666    
 Email: [email protected]    
English Spoken  Martin's Upholstery Shop, Calle Bahia de Jaltemba #16a, Los Ayalas   
Open every day but Sunday
NBA Plans to Put a Minor League Team in Mexico City
Highly Cited New York Times
Uber will soon have to compete with China's Didi Chuxing in Mexico
Engadget
Exclusive: Uber's Chinese rival Didi Chuxing to enter Mexico next year – sources
Highly Cited Reuters
Ford Will Build Electric Cars in Mexico, Shifting Its Plan
New York Times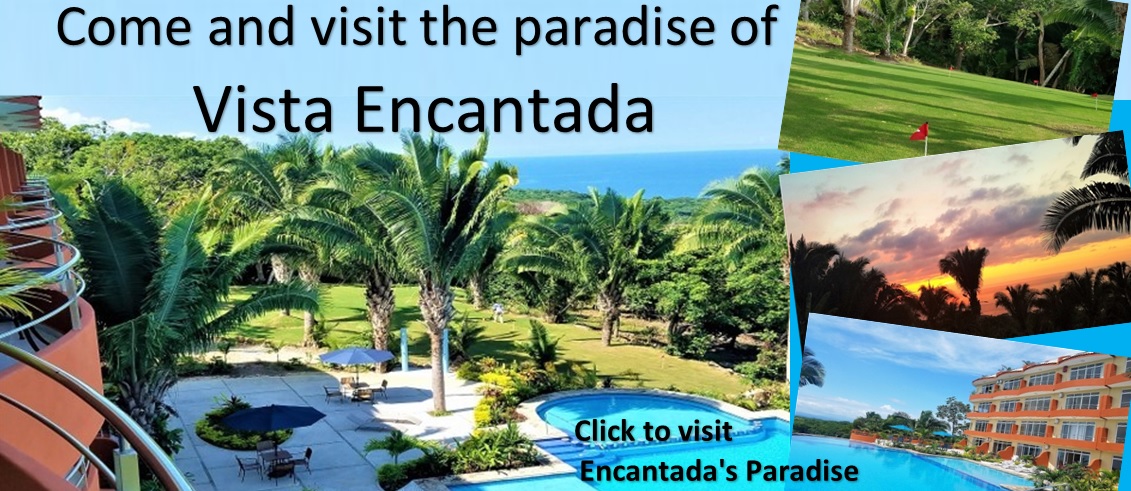 Ford EV moving to Mexico to make room for autonomous vehicles in Mich. – Automotive News
Most Referenced Automotive
Man who made assault rifles that ended up in Mexico gets 6 years in prison
Dallas News
New Jersey couple deported to Mexico after 30 years in US, leaving family behind
Chicago Tribune
Mexico: MSF ends emergency response after the earthquakes
Médecins Sans Frontières
Winter weather alerts stretch from Canada to Mexico
CBS News

Mexico City 2017: Paul Kehinde dethrones Lei Liu on final day
International Paralymic Committee
Manassas resident Eric Calvillo begins pro soccer career in Mexico
Inside NoVA
Lawsuit Launched Against Trump EPA for Approving Fracking Waste Dumping Into Gulf of Mexico
EcoWatch
Silver: NBA to open basketball academy in Mexico City
FOXSports.com
In shadow of NBA, 'Capitanes' court Mexico City's elusive hoops fans
ESPN

Mexico: Reject Internal Security Law
Human Rights Watch
Denied asylum and facing deportation, Mexican journalist says he'll be killed if sent home
Washington Post
After years of seeking asylum in US, a Mexican reporter and his son just narrowly escaped deportation
Texas Tribune
Mexican Automakers Boom Because Of Free Trade With The World
Forbes
US Border Agents Arrest Man Who Escaped From Mexican Prison
U.S. News & World Report
Mexican president asks Senate to broaden discussion over security bill
Reuters
Mexican Immigrants from South Jersey, in the US for 30 Years, Deported, Leaving Behind 3 Children
NBC 10 Philadelphia

Mexican authenticity makes a difference in 'Coco'
mySanAntonio.com
Americans call the Mexican basketball league home
ESPN
Cantina 62: Mexican-American cuisine
WGRZ-TV
After drug arrest, government wants to deport Mexican man for the 6th time
KGBT-TV
Most Referenced Texas Monthly 6h ago
How Thomas Ortega is redefining what Mexican food looks like at Playa Amor and Amor y Tacos
Los Angeles Times
EMERGING MARKETS-Profit-taking lifts Mexican stocks, US wages boost peso
Reuters
Exxon Mobil breaks into Mexican fuel market
Houston Chronicle
America needs to ask second and third generation immigrants this question
Quartz

Ford Will Build Electric Cars in Mexico, Shifting Its Plan
New York Times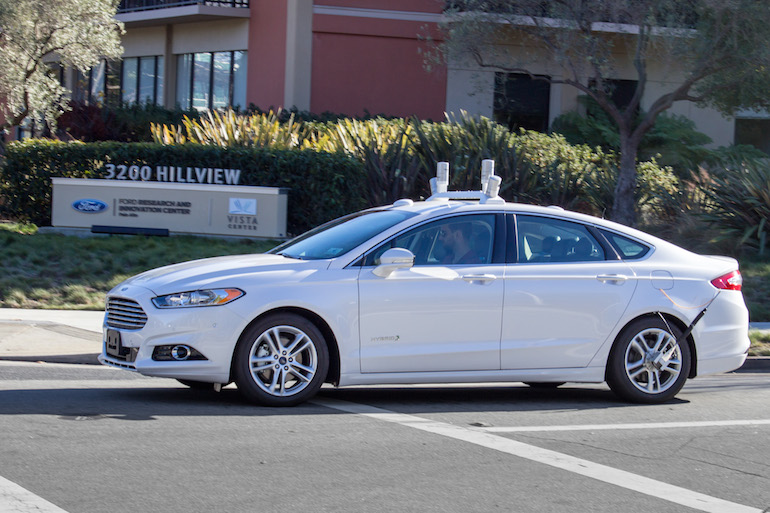 A Ford Fusion equipped with driverless controls at a Michigan test center. Ford says it will build driverless vehicles at a Michigan plant previously designated for electric car production. Credit Jeff Kowalsky/Agence France-Presse — Getty Images
Almost a year ago, after heavy criticism from President-elect Donald J. Trump, Ford Motor Company canceled plans to build a $1.6 billion car plant in Mexico and announced that it would instead equip a Michigan factory to make electric and hybrid models.
Now the automaker is changing its plans again, saying it intends to assemble new battery-powered cars in Mexico, not Michigan. But the Michigan location will get an even larger investment than previously planned and will focus on making a range of self-driving cars.
The switch comes as the Trump administration has been pushing to renegotiate the North American Free Trade Agreement with Canada and Mexico. Few industries are more heavily affected by the accord than the auto sector, which has rushed to build plants in Mexico over the last several years to take advantage of lower labor costs and that country's extensive network of trade agreements.
Late last month, Vice President Mike Pence met with top executives from Ford, General Motors and Fiat Chrysler to discuss trade and the renegotiation effort.
Automakers have been concerned that changes to the trade accord, such as rules requiring the use of more American-made parts, could raise the cost of vehicles produced in Mexican plants and hurt the value of the plants they have built.
 Ford's vice president for autonomous vehicles and electrification, said Thursday that the company had altered its plans for the Michigan plant — in Flat Rock, 25 miles southwest of Detroit — because it now expected the market for self-driving cars for taxis and delivery fleets to grow rapidly after it rolls out its first model in 2021.
"We want to make sure we have the capacity at Flat Rock when we launch," he said in an interview. "We are very optimistic that we will grow the volume in the autonomous business."
Ford now plans to invest $900 million in the Flat Rock location, up from $700 million. The company said the retooling for autonomous vehicles would create 850 jobs there, 150 more than it previously expected.
Electric vehicles tend to be expensive to build and generate thin profit margins or even lose money because batteries remain costly and sales volume low. Auto wages in Mexico rarely exceed $10 an hour, compared with about $29 an hour in the United States.
Our columnist Andrew Ross Sorkin and his Times colleagues help you make sense of major business and policy headlines — and the power-brokers who shape them.
"If you're worried about your margins on your E.V., moving production to Mexico is not a bad idea," said Mike Ramsey, an automotive analyst at Gartner.
Ford plans to begin assembling a small, battery-powered sport-utility vehicle in a plant in Cuautitlán, north of Mexico City, in 2020. The vehicle is supposed to go 300 miles before needing to recharge its battery, giving it a greater range than any electric cars now on the market.
Ford plans to follow that model with at least 12 electric vehicles as part of a broader, global strategy. Ford and other automakers expect sales of electric cars to take off in the years ahead as China, European Union countries and others push automakers to cut tailpipe emissions.
Ford's shift drew no immediate public comment from President Trump. While campaigning last year, he criticized the company repeatedly for its plan to build a small-car plant in Mexico. He also criticized G.M. for importing Chevrolet hatchbacks from a Mexican plant.
In January, in the days leading up to Mr. Trump's inauguration, Ford announced that it was canceling the new plant and investing in Flat Rock instead. That drew compliments from the president-elect.
In May, however, Ford ousted its chief executive, Mark Fields, and replaced him with Jim Hackett. Under Mr. Hackett, Ford seems to have taken a different tack. In one of his first moves, he set a plan to import Focus compacts into the United States from a plant in China.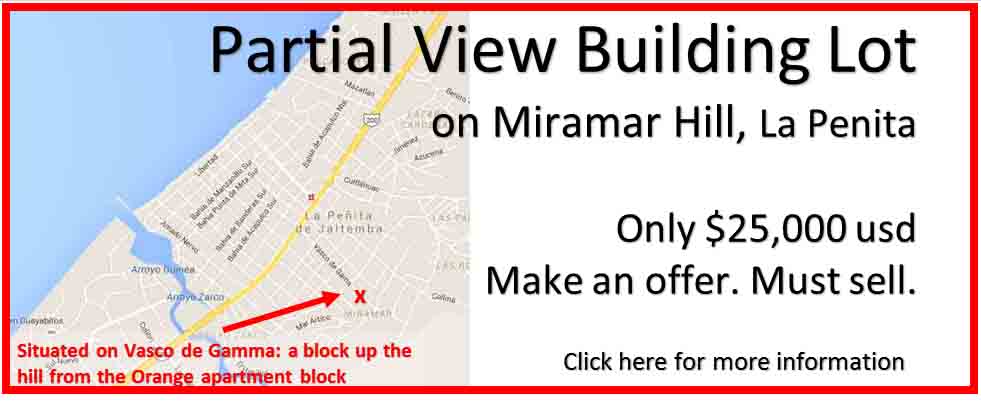 You need Mexico car insurance because it's required and US /Canadian insurance coverage stops at the Mexican border. Every year Mexico implements stricter laws for uninsured motorists, meaning not having it can cost you money due to damage/loss to your vehicle, fines and more
When you drive your car to Mexico, travel with complete peace of mind, by being properly insured. Your U.S. or Canadian insurance policy, however comprehensive, won't cover you in Mexico, but affordable insurance is available…

Mexican Auto insurance You Can Trust if you ever get into an accident in Mexico
Insuring Your Car in Mexico
Although your U.S./Canadian car insurance policy may be comprehensive, and might also extend some limited damage coverage in Mexico, you will still need to purchase policy that is legally valid in Mexico.
U.S. and Canadian auto insurance policies, however comprehensive, hold no legal jurisdiction in Mexico. This means that you must buy separate insurance cover for your car while you're driving in Mexico if you want to travel with complete peace of mind.
If you are driving your car improperly insured in Mexico and you become involved in an accident it will, at best, cost you a lot of money and, at worst, leave you imprisoned in a Mexican jail house. Presenting a U.S. or Canadian auto insurance policy will be of no use because these documents have no legal or actual force in Mexico, and the companies backing them will not settle any claim arising when you or your car are situated south of the border.
Drivers who are involved in serious accidents in Mexico are usually arrested pending investigation. If you are not properly insured in Mexico and become involved in a serious accident—even if it's not your fault—these procedures will likely place a great deal of stress and financial burden upon you.
This guide explains how insurance works in Mexico and how to go about buying the additional insurance protection you need to ensure that you, your passengers, and your vehicle are properly insured when driving on Mexican soil and that, in the event of a serious accident, you are properly covered by a legally-valid and adequate insurance policy.
Mexican Auto Insurance
Mexican Law stipulates that only insurance companies which are licensed in Mexico can provide the type of auto insurance coverage that is recognized and accepted by Mexico's legal system.
A few U.S.-based insurance companies will extend physical damage coverage on cars and RVs while they are situated in Mexico, but they cannot and do not provide Mexican liability insurance. So, although these policies may cover your damage, they will not cover your liability to others in Mexico. This is why a special insurance policy is absolutely necessary to be properly insured in Mexico.
Mexican Insurance Companies
Mexican Law also stipulates that liability insurance must be purchased from a licensed Mexican company, so your auto insurance policy necessarily needs to be issued by one of Mexico's insurance companies, or through a broker in the U.S./Canada working in conjuction with a Mexican insurance company.
Who's Insuring You?
Buyers purchasing insurance for their car in Mexico are often times misled by believing that they can rely on the broker, rather than the Mexican Insurance Company, to properly handle any claim that may arise during their stay in Mexico.
The insurance company underwriting your policy is much more important than the Broker that sells you the policy.
As all insurance policies are sold through brokers, it's important to know which insurance company (or companies) are underwriting the policies being sold to you by the broker. Click here to read more  Click here to get your free quotes

Dog Friendly Hotels in Mexico
This is a partial list of Dog Friendly Hotels that we have found on the web. They are unverified so if you find one that does not accept pets or who has changed its policy, please send us a note
.
Click here to read the entire list of hotels
---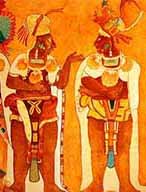 All About Archeology in Mexico
WOW! Take a Look at the amazing world of the Ancients See More Mexico Archeology Here
---
Internet While You Travel Mexico Internet while you travel is not usually a problem. There is an assortment of opportunities to go online. See More Here
---
Learn About Mexican Vehicle Insurance Canadian and American Vehicle insurance doesn't work in Mexico. While insurance is not mandatory – you would be crazy to risk going without. Mexican insurance can be purchased before you leave or at the border. Click to read more Here:
---
OVER 125 Articles about Mexico Browse through some articles about all things Mexico…people, places things. There are over 110 things our staff have written about over the years! Go Here