Mexico's Foreign Ministry has decided that the extradition of drug kingpin, Joaquin "El Chapo" Guzman to the United States can move forward.CCTV's Franc Contreras reports from Mexico City, it's one of the most closely watched drug trafficking stories in the world.
Joaquin El Chapo Guzman is the convicted leader of the Sinaloa cartel, one of the world's most powerful and violent drug trafficking organizations.
Guzman, a billionaire, captured global attention by escaping twice from maximum-security prisons in Mexico – first in 2001, and then in the summer of 2015 through a $1 million tunnel.
Besides his convictions for drug trafficking in Mexico, he's also wanted in seven U.S. federal courts on charges ranging from cocaine and marijuana trafficking, to money laundering and murder.
The decision by Mexico's Foreign Ministry to allow Guzman's extradition to move forward comes with this condition:
"The U.S. government provided sufficient assurances that the death penalty shall not apply to Mr. Guzman Loera if he is extradited and tried in that country."
Mexico says the U.S. government has promised that Joaquin "El Chapo" Guzman will not face the death penalty if he ends up serving jail time in that country.
Chapo Guzman's two brazen escapes from the Puente Grande and Altiplano maximum security prisons have further damaged Mexico's image as a country whose justice system is far too corrupt to contain a prisoner of this level.
Analicia Ruiz, Anahuac University expert on U.S.- Mexico relations, says by opening the way for this extradition, Mexico wants to show Washington that it is a good ally.
Guzman's legal team says they'll appeal the extradition all the way to Mexico's Supreme Court if necessary.
The jailed drug kingpin's lawyers are also waging a public-relations offensive, organizing protests and speaking to news media – all in an effort to make certain their client never ends up spending a life sentence behind bars in the U.S.
---
ACLU Alleges 'Unchecked Abuse' at US-Mexico Border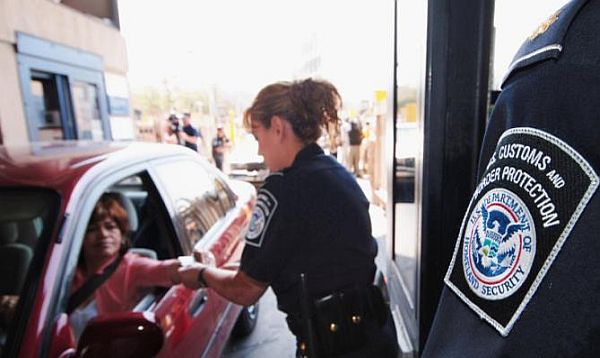 Those who claim to have been unfairly detained and abused at the southwest U.S.-Mexico border include American citizens, permanent residents and Mexican citizens with valid visas for visiting the United States.
Washington D.C. – Mario Molina was crossing the Ysleta Bridge into Mexico from El Paso, Texas, last May when he was stopped by a Customs and Border Protection officer. Molina, an American citizen, said the CBP officer asked him where he was going and how much money he had.
About $170 or $190, Molina thought at the time. When he reached into his wallet to check, the officer allegedly said: "That's it – you're under arrest. I'm taking you in for questioning." Molina asked what probable cause he had, and he said the officer responded that he didn't need one.
Then, according to Molina, he was taken into an inspection room where officers asked him about his hair color, eye color and skin color. When Molina said the answers were apparent, an officer allegedly slapped him across the face, saying, "You better stop playing your (expletive) silly games with me and do what I tell you to."
After nearly three hours, Molina was released back into El Paso and his belongings were returned, he said. But he noticed that a few things were missing: a silver ring, and nearly $200 in cash.
Molina's story is among 13 allegations detailed in a complaint filed by the American Civil Liberties Union and Southern Border Communities Coalition on Tuesday.
In a letter to the U.S. Department of Homeland Security and Customs and Border Protection, the advocacy groups call for an investigation into "unchecked abuse" at the southwest U.S.-Mexico border.
The Southern Border Communities Coalition is a collection of more than 60 organizations doing human rights work at the border.
"This complaint includes multiple individual complaints of abuse at Southwest border (Port of Entries) involving excessive force; the use of coercion to force individuals to surrender their legal rights and citizenship documents; and the lack of a clear, transparent, complaint process for individuals to seek redress," the letter said, noting that the accounts reflect "broader patterns" of misconduct.
DHS has not commented on the complaint. At the close of an internal investigation into employee behavior in the agency, a March statement on the CBP website noted that the agency is moving "toward a more transparent and accountable approach to enforcement and workforce integrity, while protecting the public and the men and women of CBP."
In a statement to Buzzfeed News, the Customs and Border Protection agency said: "CBP does not tolerate discrimination nor mistreatment and takes complaints, to include the allegations made in the May 17, 2016 letter, seriously."
Those who claim to have been unfairly detained and abused include American citizens, permanent residents and Mexican citizens with valid visas for visiting the U.S.
Read the full article on Stars and Stripes