Front Page
Welcome to Sol Mexico News!
22 pesos to the US dollar? It's a possibility due to NAFTA uncertainty
Peso's value has been trending downward for five weeks
The Mexican peso could trade at up to 22 to the U.S. dollar between now and the July 1 presidential election due to continuing uncertainty over the outcome of negotiations to update the North American Free Trade Agreement (NAFTA), according to analysts.
The slow-moving trilateral talks are already placing significant pressure on the currency, with the dollar selling for 20.20 pesos at Citibanamex yesterday.
That price is the highest the dollar has been since March 2017 and is the result of a downward trend for the peso that has continued for five consecutive weeks. On wholesale foreign exchange markets, the currency closed the week trading at 19.95 pesos to the dollar.
In addition to NAFTA uncertainty, the news agency Bloomberg said that presidential candidate Andrés Manuel López Obrador's commanding lead in opinion polls has also contributed to the 8.7% drop in the peso's value against the U.S. dollar since the end of the first quarter.
The prediction for 22 pesos to the dollar comes from two high-ranking officials at two different business groups.
The head of industrial promotion for the National Chamber for Industrial Transformation (Canacintra) told the newspaper El Universal that if NAFTA renegotiations continue to drag on in the coming months, he expected that the exchange rate would maintain an average of 21 pesos to the dollar.
However, if the United States remains inflexible in the demands it is pushing for, Juan Manuel Chaparro said, the dollar could hit 22 pesos, with part of the uptick "arising from the results of the upcoming elections."
José Luis de la Cruz, the general director of the Institute for Industrial Development and Economic Growth (Idic), told El Universal that "if [NAFTA] uncertainty continues and there's not a clear message that the negotiation is going to continue . . . the exchange rate could reach 21 pesos to the dollar."
The Idic director added that in an extreme scenario the dollar could sell at 22 pesos, citing the possibility of United States President Donald Trump following through with threats he has made to terminate the 24-year-old deal, and the introduction of tariffs on Mexican metal exports to the U.S. on June 1.
While not citing the 22-peso figure, strategists for financial multinational Morgan Stanley wrote in a note yesterday that the peso could lose 10% of its value if the trade deal is terminated.
On the other hand, if a new pact is agreed to and signed this year, the strategists anticipated a 5% jump in the peso's value.
"FX [foreign exchange] is the main shock absorber for any change to the NAFTA policy framework or to expectations," the note said.
The strategists also said that Mexican equities may gain 2% if a deal is reached but if NAFTA is terminated, share values could drop by as much as 19%.
Two other analysts consulted by El Universal predicted a more favorable outlook for the peso.
Juan Carlos Alderete Macal, a senior foreign exchange strategist for Banorte, said that he sees the peso ending May at 19.80 pesos to the U.S. dollar before reaching a slightly better exchange rate of 19.50 in June.
Alderete made his prediction despite taking into account comments from United States Trade Representative Robert Lighthizer, who said Thursday that "there are lots of issues to be resolved" and that the three countries are "nowhere near" a deal.
"That creates greater uncertainty about who will be in charge of the negotiation in the case that it extends a lot longer, and there is a transition [of power in Mexico and the United States], and what the position of both parties will be," Alderete said.
If a new NAFTA deal is negotiated and interest rates in the United States remain steady, a rate of 18 pesos to the dollar is possible between now and the presidential election, said the general director of the Center for Private Sector Economic Studies (CEESP), Luis Foncerrada Pascal.
However, judging by Lighthizer's remarks, the former outcome would seem unlikely.
Mexico Economy Secretary Ildefonso Guajardo, however, was more optimistic, saying that with "creativity and flexibility" the still unresolved issues could be dealt with quickly.
"There are lots of issues to be resolved, but they're issues of 'yes and no' and don't need technical sophistication," he told reporters. "It's an issue of having the political will."
Guajardo, Lighthizer and Canadian Foreign Minister Chrystia Freeland met in Washington D.C. last week amid increased pressure to reach a deal because of a United States congressional deadline and the upcoming Mexican elections.
Negotiations between the respective technical negotiating teams continued in the United States capital this week.
However, the May 17 cut-off set by U.S. House Speaker Paul Ryan to give the U.S. Congress a chance to pass a new agreement was missed and Mexicans will go to the polls in just six weeks.
Among the issues that the three countries still need to reach consensus on in order for a new deal to be struck are rules of origin for the automotive sector, Mexican wage levels in the same sector and proposed changes to a dispute settlement mechanism.

Logistics firm DHL

will open 100 new outlets in Mexico this year
The German logistics company DHL plans to finish 2018 with 100 new outlets in Mexico, where average annual growth has been almost 7% for the last eight …
36 local candidates have been assassinated in Mexico. And the election is still 2 months away.
MEXICO CITY — This election season has been the most violent in Mexico's recent history, with 36 candidates killed since September, and dozens of other …Washington Post
The Mexico-US relationship: what the candidates for president have to say
The July 1 election will take place amid tense relations between Mexico and the US, whose longtime friendship has cooled due to President Trump's ongoing …Mexico News Daily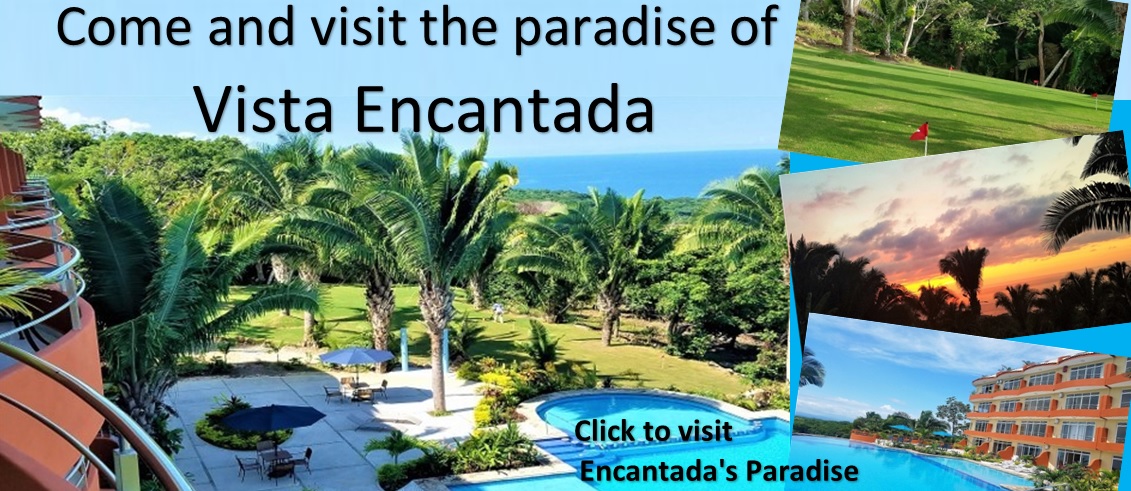 Mexico City: US couple kidnapped, assaulted while on holiday
IT WAS a hugely exciting time in Jennifer and Frank Massabki's young lives. NEWS.com.au
Mexico to file formal diplomatic complaint over Trump's 'animals' remark | Watch News Videos Online
Mexico's Foreign Minister said on Thursday that recent remarks by U.S. President Donald Trump describing some undocumented immigrants as "animals" were …Globalnews.ca
Mexican presidential candidate vows to fire back at Trump's 'offensive' tweets | TheHill
A leading candidate in Mexico's presidential race vowed to fire back at President Trump if he continues to insult Mexico on Twitter, Yahoo News.  The Hill
The untold story of an American colony thriving in Mexico a century ago, and its local connection
CHAMAL, Mexico – After months of searching for cheap farmland in Mexico, George Blalock, a small-town visionary from Oklahoma, in late 1902 found himself …

Mexico's Foreign Ministry Confirms 7 Mexican Citizens Dead in Cuba Plane Crash
CARACAS (Sputnik) – Mexico's Foreign Ministry confirmed deaths of seven country's citizens in the Friday plane crash near the Cuban capital of Havana  Sputnik International
Trump says 'animals' comment refers to criminals, Mexico protests
U.S. President Donald Trump said on Thursday he was referring to criminal gangs when he called some illegal immigrants "animals," a term the Mexican …Reuters
Official says much still unknown about hack of Mexico banks
The head of Mexico's central bank says there is still much authorities do not know about the apparent hack of a system used by banks to transfer money among …ABC News
Canada 'positive' on NAFTA, Mexico says deal possible by end of May
Canadian Prime Minister Justin Trudeau said he felt "positive" about talks to rework the NAFTA trade pact, while a top Mexican official held out hope a deal could …CNBC
Newly engaged kidnapped, bashed and almost raped in Mexico
It was a hugely exciting time in Jennifer and Frank Massabki's young lives. The newly engaged duo had just travelled to Mexico to find the perfect location for …New Zealand Herald

22 pesos to the US dollar? It's a possibility due to NAFTA uncertainty
The peso could trade at up to 22 to the U.S. dollar between now and the July 1 presidential election due to continuing uncertainty over the outcome of NAFTA …Mexico News Daily
'Mexico does nothing' at the border: Trump | Watch News Videos Online
President Trump says "Mexico does nothing" for the U.S. at the border and says he will soon push for full funding of his promised border wall. Trump to push for …Globalnews.ca
Leftist's Lead Grows Ahead of Mexico Presidential Vote: Poll
Leftist front-runner Andres Manuel Lopez Obrador of the National Regeneration Movement (MORENA) speaks during an event organised by Mexican …U.S. News & World Report
Trump to push for full border wall funding, says 'Mexico does nothing' to help
President Donald Trump on Wednesday said he would soon push for full funding of his promised wall along the U.S. border with Mexico, which could spark …
Mexico Independent Presidential Candidate Quits; Peso Gains | World News
MEXICO CITY (Reuters) – Mexican independent candidate Margarita Zavala on Wednesday withdrew from the July 1 presidential election, potentially boosting …U.S. News & World Report
Juárez cartel reputed leader 'El 80' Carlos Quintana captured by Mexico special forces
The reputed leader of the Juárez drug cartel, Carlos Arturo "El 80" Quintana, was captured by Mexican special forces in Chihuahua state.El Paso Times
'They went to execute him': fourth Mexican journalist killed so far in 2018
Radio news host Juan Carlos Huerta was shot dead on the first anniversary of reporter Javier Valdez's murder.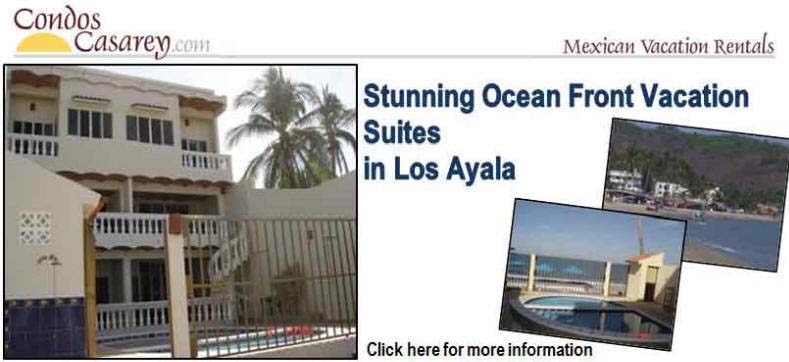 Mexico Earthquake: Evacuation warnings underway as HUGE tremor hits
Mexico's National Seismological *Service* said that the powerful 5.2 magnitude tremor struck at 9.20AM local time, some 30 kilometres southwest of Arcelia, which …Express.co.uk
Mexico says NAFTA deal unlikely this week, Canada is upbeat
MEXICO CITY (Reuters) – Mexico's economy minister said that he saw diminishing chances for a new North American Free Trade Agreement ahead of a …Reuters Canada
Some arrests at U.S.-Mexico border raise questions about selective prosecution
11 people facing charges of illegal entry, typically a routine misdemeanor, say they are being singled out for prosecution because they are Central American.VC Star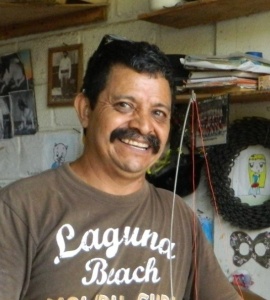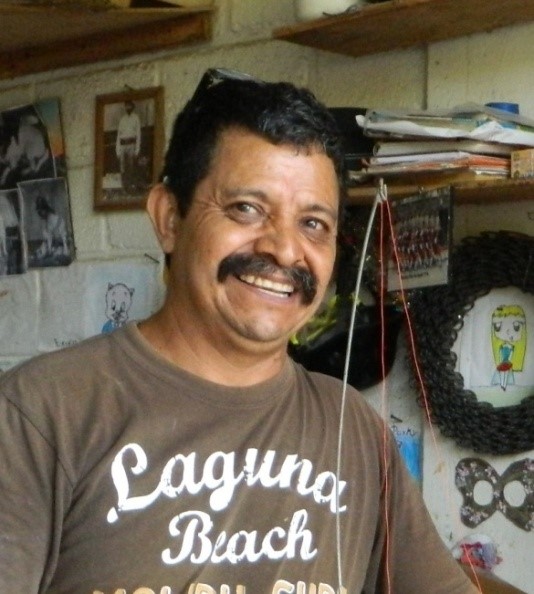 Martin's Property Management assist you!
Telephone: 327 274 2723    cell: 322 146 1666    
 Email: [email protected]    
English Spoken  Martin's Upholstery Shop, Calle Bahia de Jaltemba #16a, Los Ayalas   
Open every day but Sunday
Meghan Markle's father rejected surgery in Mexican hospital: Health Ministry
MEXICO CITY (AFP) – Ms Meghan Markle's father was diagnosed with heart problems in Mexico but refused to undergo surgery, the Health Ministry in Baja …The Straits Times
Mexico acknowledges banks were hacked; losses unknown
Mexico established a one-day waiting period on electronic money transfers of over $2,500 in the wake of a hacking attack that may have taken as much as $20 …ABC News
The axolotl and the remnants of Mexico City's ancient wetland
MEXICO CITY (Landscape News) — Mexico City's ancient system of water channels and lakes provide a home for one of the world´s most charismatic …Landscape News
Deportees in Mexico speak of disrupted lives
Al Jazeera met some of the people who have had to build new lives in Tijuana after being deported from the US during former President Barack Obama's …Aljazeera.com
ExxonMobil expanding refined products deliveries in Mexico this summer – Oil
ExxonMobil will expand its refined products deliveries in Mexico this summer, as it begins supplying the greater Mexico City region and the states of Coahuila, …Platts
Mexico Trade News: Mexican importers shift cargo from US West Coast to home ports
Lower ocean rates to send cargo from Asia through Mexico's Pacific Coast ports compared with US West Coast ports, an increase in the number of shipping …JOC.com
Jagged-toothed sea monster washes up on Mexico beach giving sunbathers the shock of their lives
The terrifying-looking creature was found in Mazatlan, western Mexico, by local woman Beatriz Morales Acuna. The Sun

Mexico faces prospect of failure in NAFTA talks
by Mark Stevenson | AP

MEXICO CITY — The top trade representatives of the United States, Mexico and Canada ended the latest round of talks on renegotiating the North American Free Trade without a deal Friday, less than a week before an unofficial deadline to get any agreement through the U.S. Congress.
Mexico's Economy Secretary said technical working groups from the three countries would meet again starting Monday. But Thursday probably marks the last day under procedural deadlines to get a vote under the current U.S. legislature.
Mexico disagrees with U.S. attempts to get higher regional content rules in the auto industry and orient production to higher-wage U.S. and Canadian factories.
A Mexican official who was not authorized to be quoted by name said the trade representatives would remain "on call" in case any last-minute deal is reached. But the official acknowledged it would be difficult, and suggested the U.S. would have to show some flexibility.
The U.S. also wants to change the dispute-resolution system, and include a sunset clause that would allow countries to exit after five years.
U.S. Trade Representative Robert Lighthizer said in a statement that the talks "have covered a large number of very complex issues" including intellectual property, dairy and agriculture, energy, labor standards.
"The United States is ready to continue working with Mexico and Canada to achieve needed breakthroughs on these objectives," Lighthizer wrote. "Our teams will continue to be fully engaged."
President Donald Trump launched fresh criticism of NAFTA on Friday.
"NAFTA has been a terrible deal, we're renegotiating it now, let's see what happens," Trump said. "NAFTA has been a horrible, horrible disaster for this country, and we'll see if we can make it reasonable."
Time is also running out for Mexico, which will hold presidential elections on July 1. Andres Manuel Lopez Obrador, the leftist candidate who leads in the polls, has said the re-negotiation shouldn't be rushed through and should be left to the winner of the July 1 vote.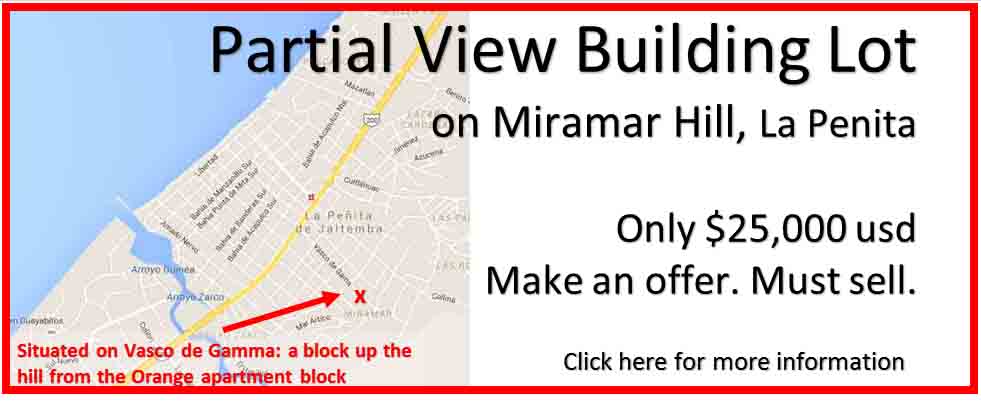 You need Mexico car insurance because it's required and US /Canadian insurance coverage stops at the Mexican border. Every year Mexico implements stricter laws for uninsured motorists, meaning not having it can cost you money due to damage/loss to your vehicle, fines and more
When you drive your car to Mexico, travel with complete peace of mind, by being properly insured. Your U.S. or Canadian insurance policy, however comprehensive, won't cover you in Mexico, but affordable insurance is available…
Insuring Your Car in Mexico
Although your U.S./Canadian car insurance policy may be comprehensive, and might also extend some limited damage coverage in Mexico, you will still need to purchase policy that is legally valid in Mexico.
U.S. and Canadian auto insurance policies, however comprehensive, hold no legal jurisdiction in Mexico. This means that you must buy separate insurance cover for your car while you're driving in Mexico if you want to travel with complete peace of mind.
If you are driving your car improperly insured in Mexico and you become involved in an accident it will, at best, cost you a lot of money and, at worst, leave you imprisoned in a Mexican jail house. Presenting a U.S. or Canadian auto insurance policy will be of no use because these documents have no legal or actual force in Mexico, and the companies backing them will not settle any claim arising when you or your car are situated south of the border.
Drivers who are involved in serious accidents in Mexico are usually arrested pending investigation. If you are not properly insured in Mexico and become involved in a serious accident—even if it's not your fault—these procedures will likely place a great deal of stress and financial burden upon you.
This guide explains how insurance works in Mexico and how to go about buying the additional insurance protection you need to ensure that you, your passengers, and your vehicle are properly insured when driving on Mexican soil and that, in the event of a serious accident, you are properly covered by a legally-valid and adequate insurance policy.
Mexican Auto Insurance
Mexican Law stipulates that only insurance companies which are licensed in Mexico can provide the type of auto insurance coverage that is recognized and accepted by Mexico's legal system.
A few U.S.-based insurance companies will extend physical damage coverage on cars and RVs while they are situated in Mexico, but they cannot and do not provide Mexican liability insurance. So, although these policies may cover your damage, they will not cover your liability to others in Mexico. This is why a special insurance policy is absolutely necessary to be properly insured in Mexico.
Mexican Insurance Companies
Mexican Law also stipulates that liability insurance must be purchased from a licensed Mexican company, so your auto insurance policy necessarily needs to be issued by one of Mexico's insurance companies, or through a broker in the U.S./Canada working in conjuction with a Mexican insurance company.
Who's Insuring You?
Buyers purchasing insurance for their car in Mexico are often times misled by believing that they can rely on the broker, rather than the Mexican Insurance Company, to properly handle any claim that may arise during their stay in Mexico.
The insurance company underwriting your policy is much more important than the Broker that sells you the policy.
As all insurance policies are sold through brokers, it's important to know which insurance company (or companies) are underwriting the policies being sold to you by the broker. Click here to read more  Click here to get your free quotes

Dog Friendly Hotels in Mexico
This is a partial list of Dog Friendly Hotels that we have found on the web. They are unverified so if you find one that does not accept pets or who has changed its policy, please send us a note
.
Click here to read the entire list of hotels
---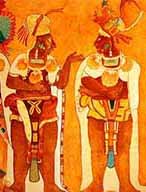 All About Archeology in Mexico
WOW! Take a Look at the amazing world of the Ancients See More Mexico Archeology Here
---
Internet While You Travel Mexico Internet while you travel is not usually a problem. There is an assortment of opportunities to go online. See More Here
---
Learn About Mexican Vehicle Insurance Canadian and American Vehicle insurance doesn't work in Mexico. While insurance is not mandatory – you would be crazy to risk going without. Mexican insurance can be purchased before you leave or at the border. Click to read more Here:
---
OVER 125 Articles about Mexico Browse through some articles about all things Mexico…people, places things. There are over 110 things our staff have written about over the years! Go Here