Zong Sheng Express La Penita: Authentic Chinese Cuisine
Tara A. Spears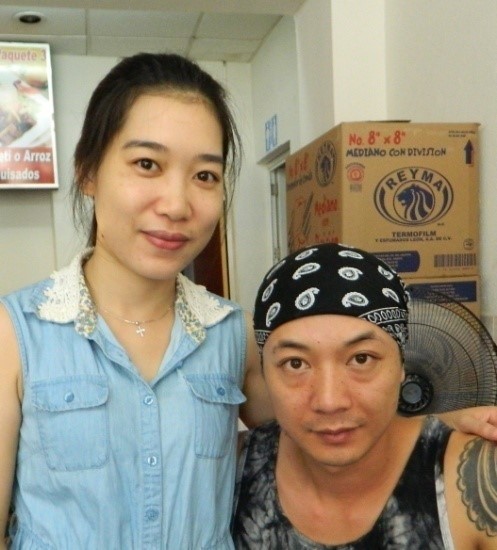 In addition to the many types of La Penita dining opportunities, the new Zong Sheng Express restaurant on the main avenida provides savory, authentic Chinese dishes. The young owners, Jianping and Jonny Mei (left photo) are dedicated to getting their restaurant established. "I use only fresh vegetables, meats, and spices," said Jonny. "Most of the menu items are customers' requests."
The restaurant offers five styles of chicken; two beef recipes; pork, or shrimp served with delectable noodles or fried rice. Fortune cookies and spring rolls can round out the meal. What is so appealing about Zong Sheng Express is that the food is already prepared, you simply make your selection and then you can either eat in the clean, pleasant restaurant or the food is boxed for carry out. The food is healthy, delicious, affordable, and convenient! For full-time residents, having a quality restaurant open during the summer is a real benefit. Not only is Zong Sheng Express open seven days a week, but from 8am until 11:00 pm.
Jonny wanted to have his own business and since he enjoyed cooking, opening a restaurant was a natural career path. He trained at a Chinese cooking school and then purchased a franchise of the Zong Sheng Express. Jonny's parents emigrated from mainland China to Mexico, and he was born in this country. Jonny speaks fluent Mandarin and Spanish, with a little English. He relied on his iphone and google translation to complete the interview! He likes to challenge himself to "go beyond myself" and learn new things. Eventually Jonny would like to offer Chinese products and a Chinese boutique in addition to his restaurant. One has to admire the energy and drive of this young (24 year old) entrepreneur. When asked why he chose La Penita for his business, he replied, "I love this town; the people are nice, and of course, the beautiful beach!" The restaurant currently has four employees besides Jonny and his wife.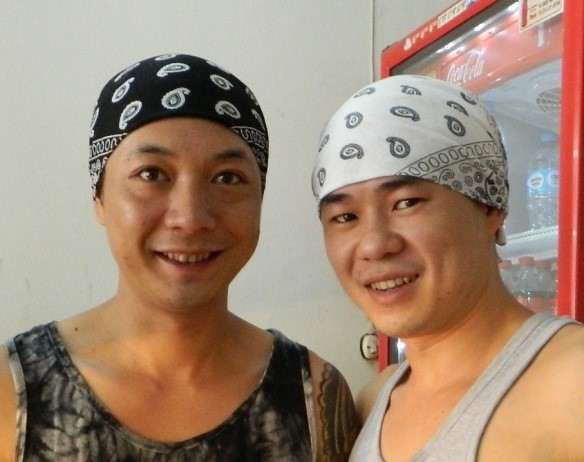 Chinese food has been part of North American food culture for as long as most of us can remember, thanks to the pioneering emigrants who opened Chinese restaurants in the early 1900s. . The chop suey and chow mein our grandparents associated with Chinese food, however, were created to please the North American customer. Real Chinese food ranges from the elegant simplicity of Cantonese cuisine to the fiery flavors of Sichuan fare, and there are no canned sprouts involved. Toasted sesame and hot sesame oils are both meant to be used as flavoring agents, not cooking oils.
Chinese cuisine also relies more heavily on stir-frying as a cooking method as well as using more beef, pork, and poultry for entrées in addition to seafood and tofu.
When cooking, the Chinese prepare their food by using their traditional wok. This can fry food ingredients by turning the items constantly thus making the food evenly cooked either from the inside or from the outside. Another popular food, Ramen noodles, originated in China.
"Food preparation for Chinese has to be thought out carefully. The dishes must hold a 'lucky' name. Chinese chefs care about making their food stand out. This means that all of my food must really look good to the customers," explained Jonny. "I use lots of spices and fresh herbs to make each dish special and delicious."
Chinese Influence:   Chinese tea was introduced on this continent in the eighteenth- and nineteenth-century, becoming instantly popular. Since the 1960s, Chinese cuisine has been an integral part of the North American diet as well. Key ingredients for preparing authentic Chinese dishes are now found in all chain supermarkets, and lessons in Chinese cooking are regular features on national television.
Chinese take-outs, catering, and chain restaurants have become commonplace in major cities, and Chinese dim sum, salads, and pastas can be found in cocktail lounges and exclusive clubs and resorts. Gone are such pre-1960 dishes as chop suey, chow mien, egg fooyung, and barbecue spareribs. In fact, many North Americans have mastered the use of chopsticks and acquired the taste for sophisticated Chinese regional cuisines. North American households now routinely use Chinese ingredients, like soy sauce, ginger, and hoisin sauce in their food; employ Chinese cooking techniques, such as stir frying; and include Chinese cooking utensils, like the wok and the cleaver, in their kitchens.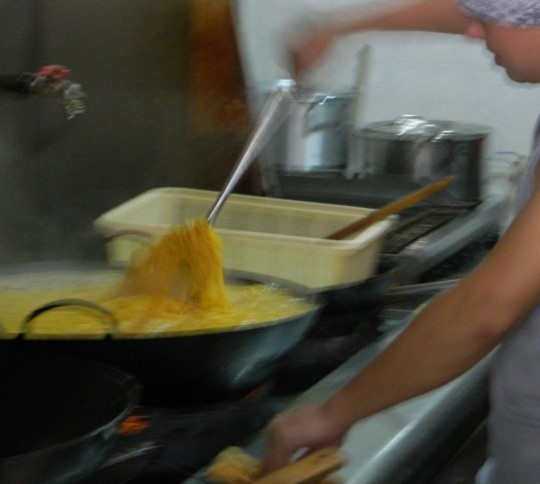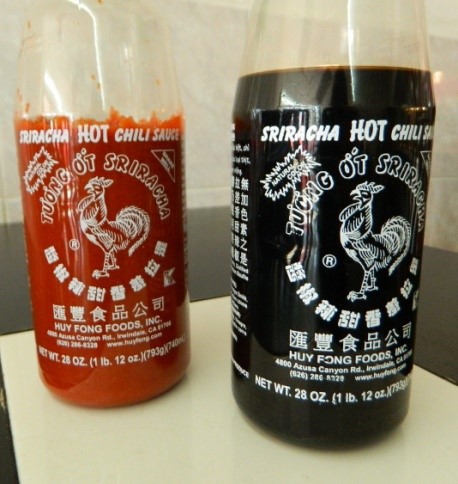 In our global melting pot, the ancient flavors of China have become part of life the world over, for good reason: Chinese cooking is delicious.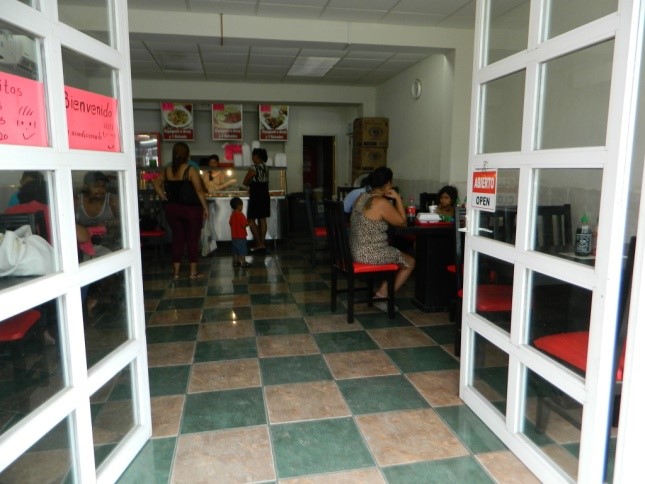 Zong Sheng Express telephone: 327 108 8850         Catering for large groups available
Located next to Farmacia Guadalajara on main street.
Email: [email protected] (that is the letter 'q'   -it's not a typing mistake)