Women to Women Fashion Show Gives Christmas Food Baskets
Tara A. Spears
This holiday season became a little brighter for 30 low income Jaltemba Bay families. The Women to Women Fashion Show group has provided heaping bags full of food to those that participate in the secondary school breakfast program. This is the third year that this non-profit group has provided food for the needy in addition to its university scholarship educational initiative.
A group of volunteers under the guidance of Fashion Show committee members, Gayle Marshall and Mona Cavalli- Carl and Doreen Rogers, Silvia Tiems-Klien, Gerry and Wilma Webb and Bruce Marshall- are the Santa's helpers that sort, package, and load the hampers.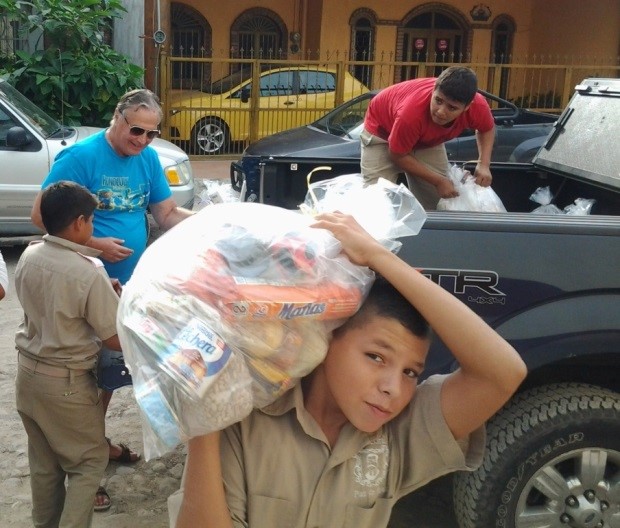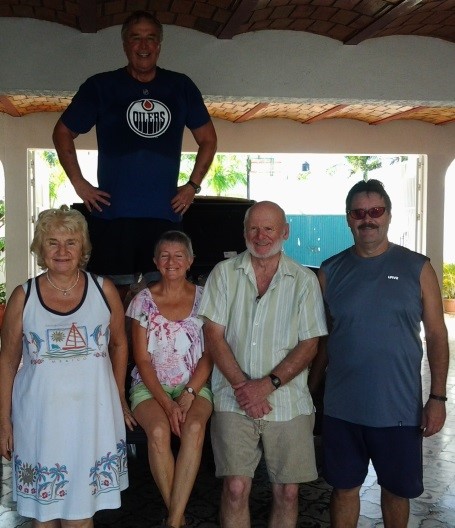 The school counselor/teacher, Orzoll, together with Emma, the volunteer parent that delivers the breakfast program daily to Secondia Parade Ayala in La Penita, identifies the families that need assistance.  On December 17th, Bruce and Gayle Marshall and Mona Cavilli delivered the hampers to the school. Gayle said, "The families had been notified to bring a vehicle or to make some arrangement for getting the heavy bags home.  This was the last day of school and parents were at school for a party."
 


The hampers include rice, beans, sugar, flour, dry milk, pasta, soup, canned tuna.  Also included were candy, cookies, chocolate, and fresh vegetables and fruit.  Each bag had a Barbie doll and a ball for the children.  "We had 30 happy children help unload the truck with the hampers, and 30 families have a happier Christmas in 2015!"
 
The Women to Women committee is delighted that this gift can make a better holiday for so many families. This is just one example of how the afternoon event of fun, food, and fashion benefits the community all year long.
You can support the Women to Women endeavors by purchasing a ticket for the annual event or by becoming a sponsor with a donation over a $1,000.00 Mxn. Go online to donate or for more information: www.mujeresamujeres.com
Join us Tuesday, January 26, 2016 for the Roaring 20's Fashion Show!