Two Top Mexican Clothing Lines Featured in January Fashion Show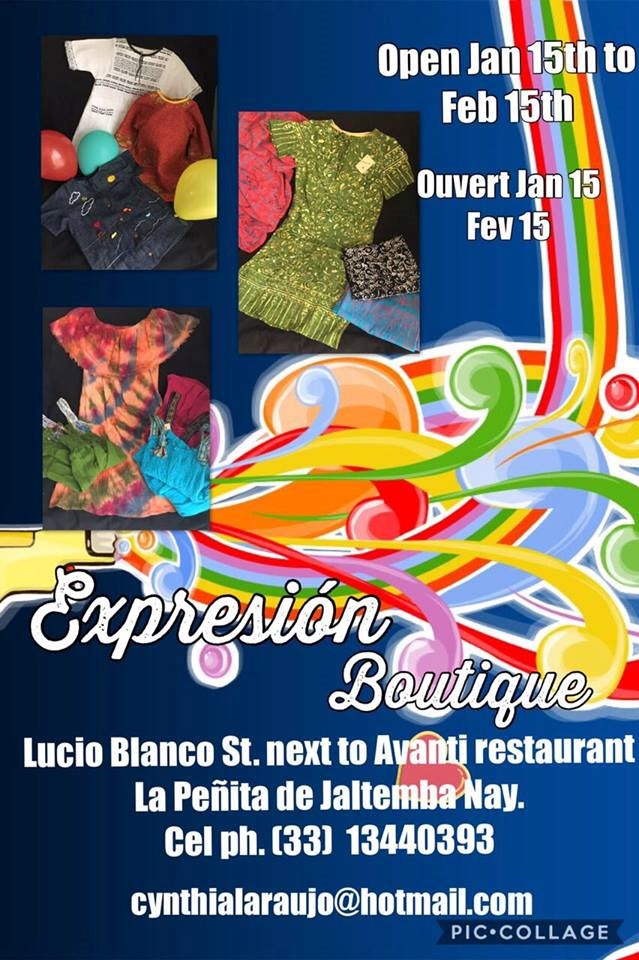 Two Top Mexican Clothing Lines Featured in January Fashion Show        
Tara A. Spears
The popular Expression label is sought after for her dressy-casual resort wear that flatters all types of body shapes with a Mexican flair.  "I design with easy care fabrics that are appropriate for specific party events," Cynthia explains, "I include understated Mexican symbolism to create unique garments."  The lush pastel colors and delicate hand embroidery are trademarks of her clothes.  This talented designer is involved in every phase of producing the garment:  Cynthia begins with a sketch of a style; next, she develops a pattern that includes various sizes; selects the fabric and decides the color options; then sends the patterns to her four employees to be cut and sewn. Last, when the garments are constructed, Cynthia inspects the garment for quality, and if she is satisfied, her Expression label is affixed and the clothes are shipped to several boutiques for retail sales, including her La Penita Boutique on Lucio Blanco street.
Cynthia's appreciation of life is reflected in her beautiful, feminine clothes. The stylized fruit and flowers reflect the traditional Mexican art but with a contemporary flavor. "I try to infuse joy into my clothes for everyday living," explains Cynthia. "Mexico is a passionate country, even about the simplest things."  Expression designs successfully capture the spirit and heart of Mexico in gorgeous simplicity! You can see the exciting new 2017 line of Expression garments at the January 24 Women to Women Fashion Show.
Custom orders: 331 344 0393  Cynthia speaks English, or email: [email protected]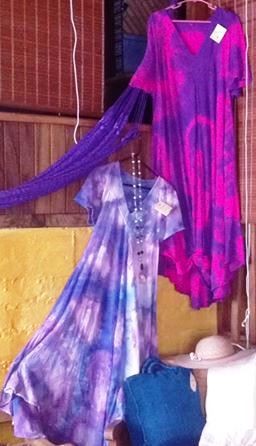 The Fashion Show committee is thrilled to have one of the original event's Mexican designers, Gella Navarro Lomeli, returning to dazzle with her multi-textural designs! With over 40 years of experience in the fashion industry, this is your opportunity to get real haute couture garments.
Gella's trademark style is luxurious tactile combinations that artfully blend several fabric types and bold color to form a 3-D garment. As a tribute to her Mexican heritage, Gella frequently includes hand-beaded embellishments.  The result is one-of-a-kind garments that have the look of artwork. Her Galion label clothes- sportswear, jackets, dresses, handbags- are sold in several stores, as well as at her San Pancho boutique, Agua Miel.
 Gella moved to La Penita about 18 years ago to focus on family and to have more leisure time. "I wanted more time to create garments for individuals (instead of mass market items), and dreamed of opening a small boutique to show my original work," said Gella. She is thrilled that her children are also creating and contributing original jewelry and clothes for sale in her shop. It's no surprise that Gella has a loyal following of clients! View her new designs for the next Women to Women Fashion s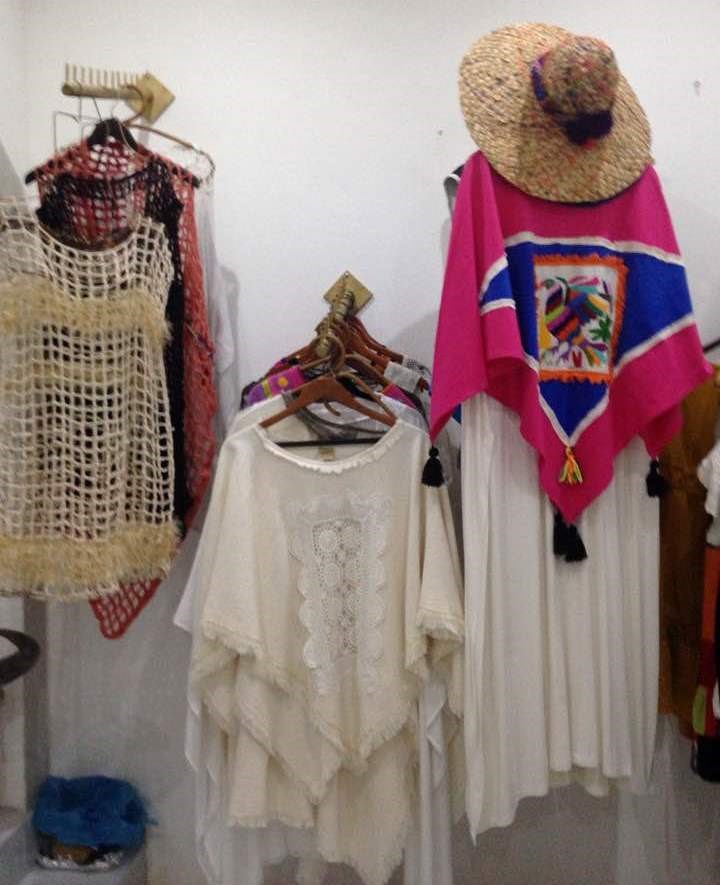 how- don't miss out!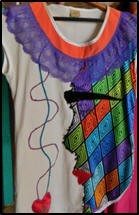 Contact Gella:   322-134 1961 (Speaks English)           
 Email: [email protected] live.com.mx
Event Tickets are being sold at the Monday Guayabitos market and Thursday La Penita market, 9 am til noon or you can go online www.mujeresamujeres.com to purchase with credit card.
2017 Fashion Show Event Sponsors