Travel Warning Updates Do Not Include Puerto Vallarta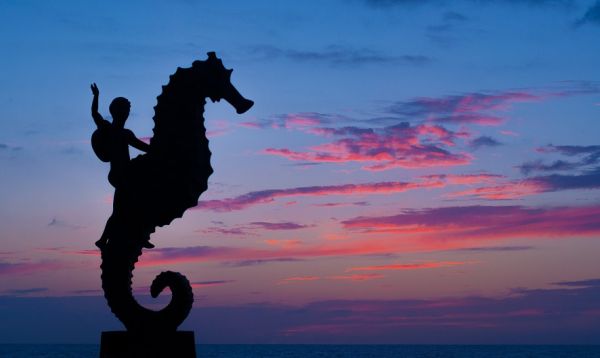 Since 2012, the US State Deptartment Mexico Travel Warnings have remained almost intact: "Guadalajara, Puerto Vallarta, and Lake Chapala are major cities/travel destinations in Jalisco."
Puerto Vallarta, Mexico – In an effort to dispel the public myths and misinterpretations of the most recent travel warnings issued by the U.S. and Canadian Governments, the Puerto Vallarta Tourism Board released the following declaration on

The May 5th update to the US Department's Travel Warning and the June 1st Travel Advisory by the Canadian Government to Mexico DO NOT include a warning for travel to the city of Puerto Vallarta.The U.S. Department's Travel Warning as it pertains to the State of Jalisco highlights rural highways and areas that border states to the south, almost 250 miles from Puerto Vallarta – or the distance between New York and Boston; or Los Angeles to Las Vegas.
Similarly, Canada's Travel Advisory asks that visitors to the State of Jalisco "Stay in tourist areas and follow local media closely. If you do venture outside urban areas, exercise extreme caution, including on major highways. Avoid travelling at night. It is not safe to travel near the border with Michoacán."
The US Department's text is as follows:
Jalisco: Guadalajara, Puerto Vallarta, and Lake Chapala are major cities/travel destinations in Jalisco – Exercise caution throughout the state, particularly in rural areas and when using secondary highways. Violent clashes between criminal organizations and government authorities, and related disturbances including barricades of burning vehicles blocking major roads and highways, are ongoing concerns that typically occur without notice. Defer non-essential travel to areas of the state that border the states of Michoacán and Zacatecas. The security situation along the Michoacán and Zacatecas borders continues to be unstable. U.S. government personnel are authorized to use Federal toll road 15D for travel to Mexico City; however, they may not stop in the town of La Barca for any reason. U.S. government personnel are prohibited from personal travel to areas of Jalisco that border Zacatecas, and are prohibited from intercity travel at night.
The Travel Warning and the Travel Advisory are an Update; it is not New to the Destination or the Country.
The U.S. State Department changed its Travel Alert to a general Travel Warning in 2008. In its Feb. 8th, 2012 Update, the USSD modified the blanket warning to a state-by-state warning clearly outlining areas to stay away from and places that call for caution as a way to encourage travelers to make intelligent decisions. This warning has been updated continuously throughout the years with its mention of Puerto Vallarta remaining almost intact: "Jalisco: Guadalajara, Puerto Vallarta, and Lake Chapala are major cities/travel destinations in Jalisco."