Season Kickoff with Evening Rotary Club Fashion Show
Season Kickoff with Evening Rotary Club Fashion Show
Tara A. Spears
Dust off your party clothes because the winter social season begins with the 2nd Annual Rotary Club evening Fashion Show Fundraiser on Saturday, 4 Novem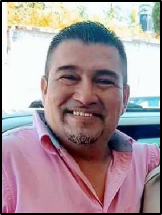 ber, 2017. Those early returning snowbirds and visitors get a great welcome back party! This popular event is featuring original designs by four Nayarit clothing designers. The evening show begins at 8:00 p.m. at the downtown La Penita Zapata event center. Advance tickets cost $200 pesos and can be purchased from any Rotary member, in person at the La Penita Community Training Center (CCC), or by emailing Eddie Dominguez, [email protected]
Rafael Cambero, president of the Club Rotario Bahia de Jaltemba, announced that all proceeds from this event will be donated to the Plan de Ayala Secondary School (middle school located in La Penita) and the Clínica de Cáncer de Mama (Annual clinic for Mexican Breast Cancer Survivors.)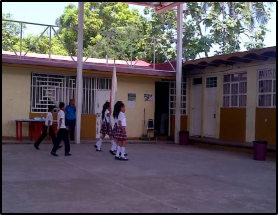 According to Rotary Secretary, Eddie, "Plan de Ayala is the oldest and largest secondary school on the Jaltemba coast
serving over 300 students. The parent's association has been fundraising for over a year to build a much needed roof shade for the schoolyard. This is the second year that the Rotary will be contributing towards the financial goal of $400,000 pesos required for the construction of the much needed school yard structure."
The La Penita Cancer de Mama Clinic provides a vital service to those struggling to cope with breast cancer. For the last three years more than 520 Mexican women attended each clinic, traveling from across the state of Nayarit. What is shocking is that Nayarit has the distinction of having the highest incidence of female cancers in all of Mexico. All clinic services-prosthetic, special bras, transportation, meal, head coverings physical therapy instructions, and hugs -are provided free to the patients.
Nayarit fashionistas that wowed the crowd last year are returning to unveil their newest lines of original clothing. These young professionals are talented, hip, and excited to share their
designs! Look for María Mendoza Gonzalez, Filia Castellon, Adriana Garcia de Niz and Leopoldo Ruiz Sandoval. The models will wear outfits that include evening wear, casual dress, beach wear and wedding gowns. All outfits can be custom ordered to fit the individual.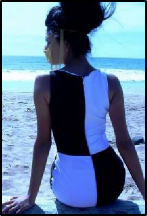 Maria Mendoza is from Compostella. She earned a degree in Fine Arts and a Bachelor's Degree in Philosophy. She has exhibited an an individual and in collective exhibitions throughout the state. In addition to exhibiting in Mexico, her works were presented in Los Angeles, California at the Nayarit Fair.
Filia Castello has specialty training in Fine Tailoring for Women through the Center for Fashion Design and Haute Couture. Filia has flair for creating ultra- sexy formal gowns.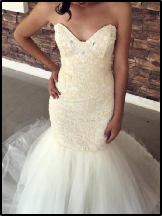 Adriana García De Niz graduated in 2004 from the CDM Fashion Design Center. She has opened her own boutique, Fashion House, in Compostela. In addition to having taught fashion design, Adriana has participated as a judge for various beauty contests. Look for 'Garden Glam' at the show.
Leopoldo Ruiz graduated from the Vizcaya University of the Americas Tepic campus in Mixed Fashion Design in 2014.
His career as a designer has evolved into his brand called Leo Sandoval Life Style. Look for his collect for men and women that represents his new line.
For more information or to purchase event tickets, contact:
Lynn Innes: [email protected]  or Eddie Dominguez: [email protected]