San Pancho Music Festival Celebrates 15th Anniversary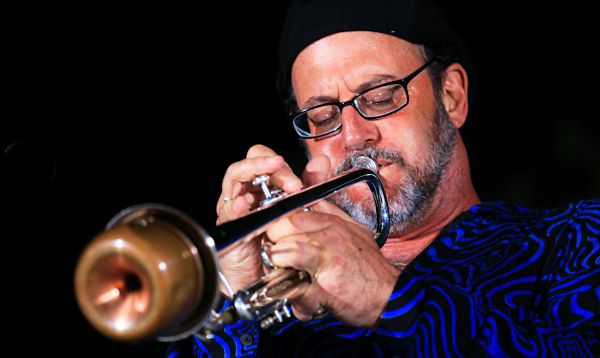 The Music Festival is pleased to announce the return of Jeff Oster to this year's 15th Anniversary celebration! Jeff is working to complete his new recording project that is due to be released this Summer.
San Francisco, Nayarit, Mexico – Mark your calendars! The 2015 San Pancho Music Festival will be held Friday, February 27th through Sunday, March 1st in San Francisco, Nayarit, better known as "San Pancho." This year the Music Festival will feature performing artists from the region of Riviera Nayarit, as well as musicians from the United States, Canada and Latin America.
As in recent years, the Music Festival will be held in San Pancho's Plaza del Sol – across from the church. In early 2012, Plaza del Sol was remodeled and its facilities updated. A new and larger stage was completed to enhance the Plaza as an entertainment venue. Public rest rooms were modernized, the portico was remodeled, and new landscape installed. The Plaza is much better suited for the larger crowds that are now attending the annual event.And, in celebration of it's fifteenth year, the Music Festival is adding a second "Legacy Stage" where groups that have had a long history with the festival will perform. The result will be a greater diversity of musical entertainment for the audience… rewarding those in attendance with an enhanced listening experience throughout the 3-day event.
The event will begin at 5 pm each day, with performances up until 11 pm each night. Restaurants and food vendors will be operating at the event so attendees can dine and enjoy refreshments without missing any of the performances. Table and chairs will be available for those that arrive early. However, festival seating has been customarily limited over the years, so it is recommended that the public bring their own chairs or blankets.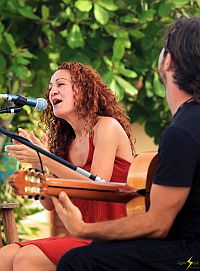 San Pancho's Music Festival is a vibrant, eclectic expression of performing art traditionally held annually for 3 days during the last weekend of February. It began informally in 2001 as a backyard venue of a local resident, and by 2006 included some 116 performers. It has progressively grown ever since, attracting some of the most colorful musicians from around the world. The Festival has become a cultural tradition in San Pancho.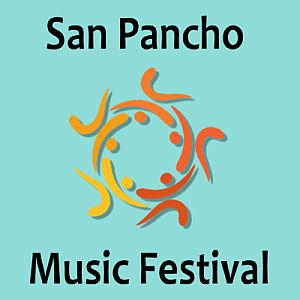 The Music Festival is entirely supported by the gracious contributions of local musicians and international recording artists, and by the local residents of San Pancho. Artists tell us they enjoy performing in the intimate venue and magical surroundings of San Pancho, and amazingly, without compensation. It is truly a wonderful balance of amateurs and professional performers coming together for 3 days to share an unforgettable and enriching musical experience in one of the most beautiful regions of Mexico. Donations are encouraged, but there is no intent for the Festival to profit from the performances. Additionally, proceeds from sales of music and video CD's go directly to the performing artists.A schedule of performing artists and show times will soon be published on the Music Festival website. And with the new Facebook page, the public has two resources for Festival news and information.