Popular Mexican Distroller Dolls Combine Art, Culture, and Whimsy
                   Tara A. Spears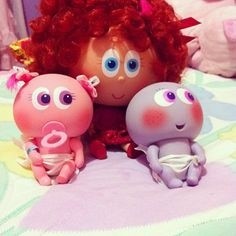 Move over Cabbage Patch and Barbie dolls, Ksi merito is the doll to have. Each decade seems to have a hot toy item and for the last few years these unique premie baby dolls have grown in popularity. What is special about these dolls is that they use the folklore, culture, fun, and sad facts of life to create a universe full of color and good humor. The biggest attraction to the whole Distroller phenomenon is the tremendous imagination of its creator, Amparin Serrano. Each package proudly states (translated from the Spanish) "102% Original; 102% Mexican Design."
Each doll comes with official documentation, instructional game, and an individual photo. There are three types of adoption records: vital statistics, a birth certificate card, and a vaccination card. There is a lot of responsibility with this doll as it has a special incubator, umbilical chord, bottle and food to be mixed. There are a variety of skin colors to choose from, as well as medicines for the babies that are sick.  For those that are uncomfortable with newborn humans, there are also animals to cuddle with (Leonato and Monato – lion and monkey).                                                           
The multi-talented Amparo Serraro is a graphic designer, artist, and entrepreneur who lives in Mexico City. She first became known for her artistic interpretation of the Virgin of Guadalupe, marketing fashion items with her colorful and quirky art. Distroller products destroy conventional design and in doing so these items have found a niche in the marketplace. All the items- from jewelry to pillows to dolls to purses- are just so cute and fun! Shortly after those pseudo religious items flew off the shelves, Amparin added adorable dolls that she felt would help a child deal with illness or a new baby coming into the family.
According to the company website, "the mission of Distroller is to create and give life to design by creating original products that aim to brighten the soul. Amparin's designs lend themselves to cause laughter for one's own flaws or the trials in life. Serrano comes from a very prominent and religious Mexican family, and said her artistic goal is to provide "animated products that make religion fun and accessible to young people." Amparin claims that her Virgincita is a tribute and done respectfully. The Virgincita logo has emerged to make Distroller one of the most recognized brands not only in Mexico but also in places like India, Spain, and the US. Amparin wants her colorful images to travel well beyond her country. Distroller has stores in Spain, Colombia, Ecuador, and 2 US locations.
According to Carrie Kahn, Wal-Mart picked up her doll line in 2013, and Amparin penned a deal with Cartoon Network. Her lawyer says licensing fees will bring in another $45 million in 2014.That's quite a feat considering Serrano started out 10 years ago with nothing but an idea and a little confidence. She says she never planned on this being a business. "I'm very passionate about what I do, but I never thought that anyone was going to pay for a thing that I did, " Amparin said. Ms. Serrano was awarded the Mexican Women's Entrepreneur of the Year Award in 2009.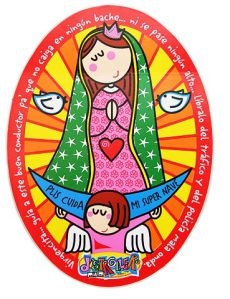 Another important part of Amparin's commitment to the Mexican tradition is that of manufacturing her products by hand, which increases the cost. The majority of Distroller articles are hand-made, either individually or in workshops. The biggest business issue Amparin has is in terms of piracy. "As the creator, I am outraged that others duplicate my designs and sell the pirated versions in flea markets and bazaars. It is a tribute to the product appeal that there has not been a need for mass marketing: "When something is done well and satisfy the customer you don't need publicity other than the recommendation from person to person."
"Distroller makes the ordinary extraordinary." Even the shopping bags and packages are gorgeous color and design. I saved the gift package of my granddaughter's ksi merito doll and famed it. All of the wrappings have a blessing from the Virgin on it; "Virgincita, estoy feliz con mi Ai-Po (in the weird modern Spanish slang that Distroller uses…), plis ayudame a no perderlo. "The downside of the slang is that I wasn't able to translate it.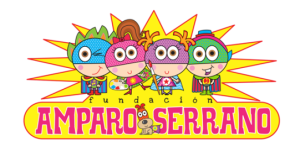 At Distroller, a part of the profit of each product is utilized in support of various foundations. It is Amparin's conviction that leads the company to give something back to the community. The Foundation under Serrano carries out projects focused on improving the quality of life for girls from different institutions, through dance, music, or painting. " The chief aim is to promote Mexican culture, its traditions, values, and relevant personalities."
 If you want a distinctive gift for friends, family, or children, check out the Distroller store or go on line. Or maybe you want to start your own collection. Just looking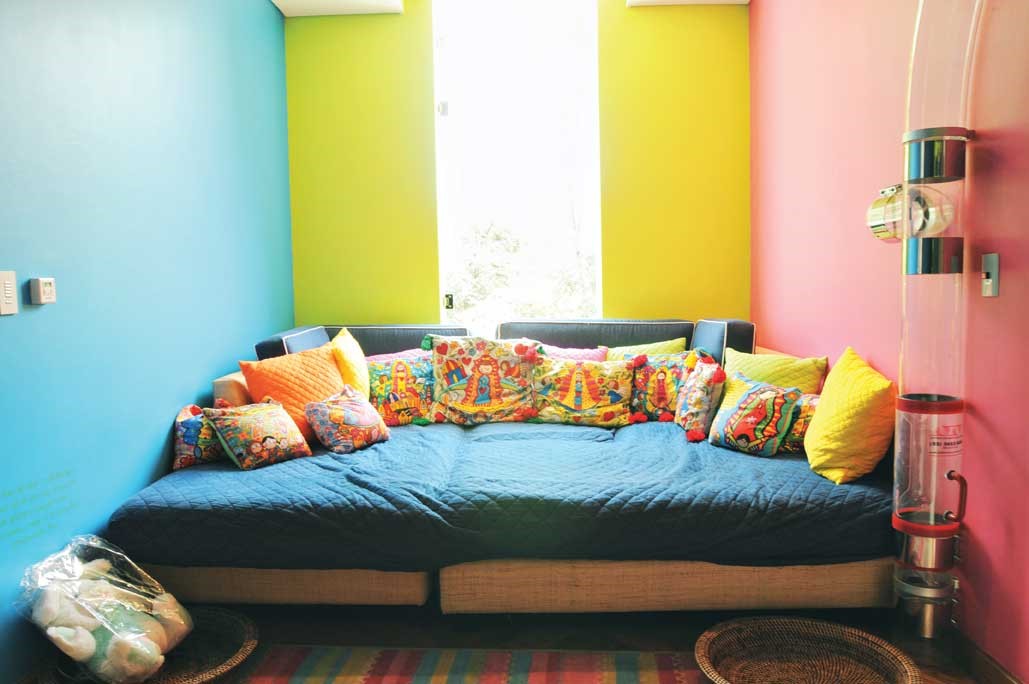 at the cheerful, bright dolls and home décor will make you smile!