Plea for Financial Help for Cancer de Mama Clinic Lymphedema Initiative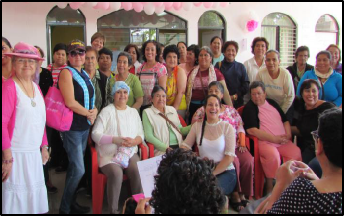 Plea for Financial Help for Cancer de Mama Clinic Lymphedema Initiative
Tara A. Spears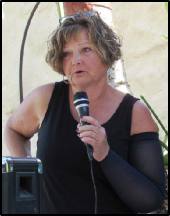 Over the years the La Penita Cancer de Mama Clinic has evolved to provide more and more assistance to the hundreds of women that journey to the annual clinic. This year the clinic added help for the women affected by secondary lymphedema. This is where the wonderful team led by Caroline Maze stepped up to help.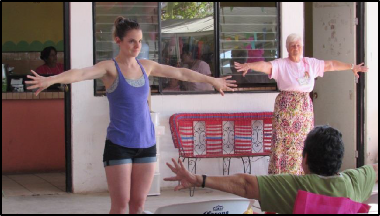 Approximately 30% of the Mexican ladies seen this year were suffering from lymphedema, with symptoms ranging from mild to severe. (In Canada, the prevalence of lymphedema in post- mastectomy patients is about 8% – 15%). According to the Journal of Lymphology, 2008, lower incidences of breast cancer lymphedema were found in women who exercised regularly, received lymphedema education before her treatment, and who performed preventive self-care activities. Unfortunately, the majority of Mexican women that come to the La Penita Cancer de Mama Clinic did not receive guidance or instruction for addressing this conditionWhat it is: Lymphedema related to breast cancer patients and post mastectomy women is a condition in which fluid and protein accumulate in the extravascular tissues. Lymphedema is associated with feelings of discomfort and heaviness, functional limitation, disfigurement, psychological distress, and the woman has an elevated risk of recurrent infection. According to the Journal of Clinical Nursing, having lymphedema has a negative effect on a woman's quality of life. Lymphedema is probably the most feared complication of breast cancer treatment. Unfortunately, Lymphedema complications can be long-lasting and are often severe.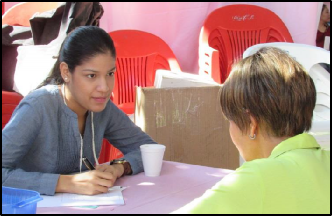 Caroline Maze and her trained team of volunteers are educating the Mexican women at the clinic by implementing a four prong initiative. Firstly, Team Lymph-Buster begins by assessing each woman through taking circumferential measurements and having the women complete Lymphedema and Breast Cancer Questionnaire.
Next, Caroline is teaching the patients how to self-care by performing manual lymphatic drainage; how to correctly use compression therapy; sending the patients home with a diagram of remedial arm and shoulder exercises; and lastly, showing the women how to do deep-breathing exercises to promote venous and lymphatic flow.
The clinic is in desperate need for a steady supply of lymphedema sleeves and bandages in order to help these breast cancer survivors cope with what is generally a very painful and debilitating condition. In Mexican weather, a lymphedema sleeve can be expected to only last about one year. This means we need to continually replenish the clinic supply as we will be seeing ladies with lymphedema annually. We continue to search for donations of these products, but are also seeking direct financial assistance which allows us to buy the necessary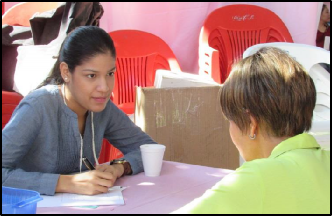 supplies directly from distributors.
Please contact Caroline if you wish to donate for this initiative. Her email: [email protected] or facebook: Caroline Maze.
Interested parties can also go to the clinic webpage to leave a message: www.
There is such a need for the local breast cancer survivors suffering from secondary lymphedema! The constant high humidity exacerbates the condition which means that the gift of a sleeve or medical wrap is the difference between being able to function and misery.