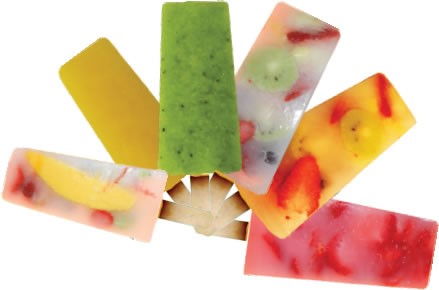 Paletas: Mexican Popsicle Treats        
Tara A. Spears
In a warm climate country such as Mexico, it's always nice to cool down with a frozen treat.  The ubiquitous La Michoacana ice cream shops catch your eye on every main street in every Mexican town.
Not only does each shop offer hand scooped ice cream, refreshing juice and water combo called fruitas frescas, by far the favorite product is the treat-on-a-stick: paletas.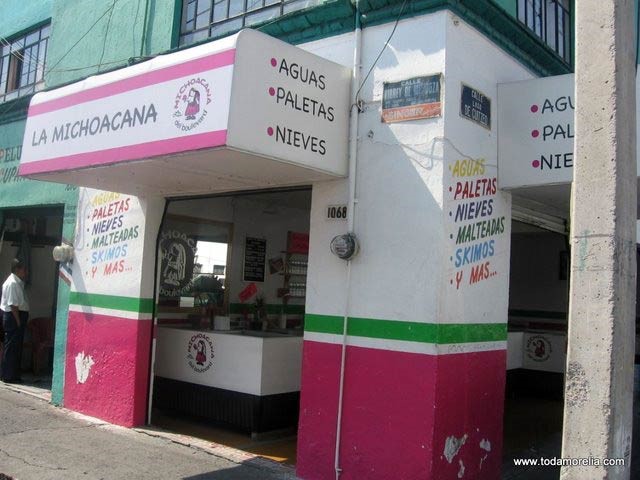 What's a paleta, you ask? A super-natural, much healthier version of our American-style popsicles, paletas are all-natural frozen treats made from chopped up fresh fruit and water. The treat comes two ways: frozen fruit and water which has a crisp, hard freeze; and a cream and fruit version that has frozen fruit mixed with cream to form a thicker, creamier, less hard treat. At a typical shop in Mexico, paletas come in a large variety of flavors-such as tamarindo, hibiscus flower, or mango con chile besides the many tropical fruit varieties.
The appeal of this icy treat is that it is easy to transport (throw a dozen on ice with the adult's beer and head to a day at the beach,) more filling and less sugary than a raspados (shaved ice doused in fruit syrup,) besides being a perfect beach and hot weather snack.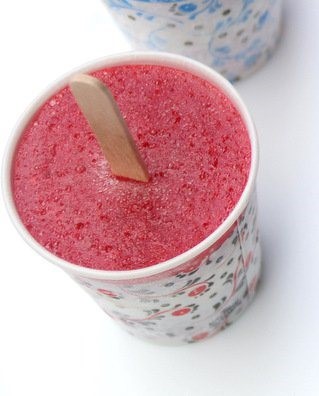 The city of Tocumbo in the state of Michoacán is where paletas originated in the 1940s, and it's where the La Michoacana chain was founded. This brand of ice cream parlors are favorite hangouts in every Mexican beach town: La Penita has three on the main avenida leading to the ocean malecon; Guayabitos also has three Michoacana treat stores tucked among the souvenir shops. In addition, industrious beach vendors push carts with the frozen treats along the sand so visitors don't even have to leave their towel to enjoy.
Recipe for DIY paletas: This Mexican treat is the closest to the north of the border popsicle. Summer fruits are in abundance so berries are a good choice.  
DIY strawberry (or raspberry or blueberry) paletas     
1 basket of organic strawberries (Remember, pesticides do not wash off of strawberries easily and the chemical residue can overpower the natural sweetness.)
1 cups of crushed ice
1 squeeze of lemon
Mix in blender; fill molds and freeze for at least 2 hours until firm. If you don't have a popsicle mold, you can use two different size plastic cups as shown in the photo.
The result is a healthy red berry perfection that retains the natural sweetness of the berries.
Mango Pineapple Paletas
Ingredients
1 can or the contents of one pineapple
2 mangos, peeled
1 banana to bind
2 cups of crushed ice
** Authentic Mexican style would add 1 teaspoon of red pepper
Put all ingredients into a blender and mix until smooth. Pour into molds and freeze for at least two hours.
The key to getting the paletas out of the molds is a brief warm water bath in the sink. When looking for something to help 'hold' the popsicle together, consider banana or another fruit that binds.
If you haven't tried a paleta, be sure to treat yourself on the next visit to Mexico. This frozen treat is conjures up lazy afternoons by the ocean or pool and is perfect snack for all ages.