Motel 6 Parent to Expand Into Mexico, Latin America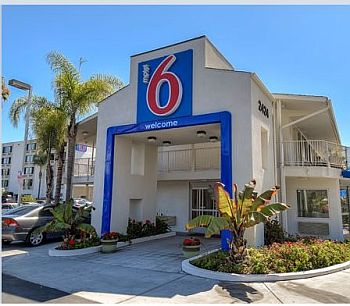 Dallas, Texas – The Carrollton, Texas-based operator of the Motel 6 chain is expanding into Mexico for the first time.
G6 Hospitality, which operates more than 1,200 Motel 6 and Studio 6 locations in the US and Canada, announced this week it is expanding its portfolio to include two new brands: Hotel 6 and Estudio 6.
The Mexico expansion is part of a move into Latin America. G6 Hospitality signed an area development agreement with a subsidiary of commercial property developer Promodesa Comercial, which is based in Mexico.
The subsidiary, Latina Promohoteles, plans to open up to fifty-five newly built Hotel 6 or Estudio 6 properties by the end of 2020 in major cities across Mexico. The first location is expected to be open in late 2015 in Salamanca in Central Mexico.
"This expansion marks an important time for G6 Hospitality and our brands," Jim Amorosia, president and chief executive of G6 Hospitality, said in a statement. "Our Hotel 6 and Estudio 6 operations are designed to suit the specific needs of travelers in Latin America."
The new properties will include elements of the company's "Phoenix" room design, which already is featured in Motel 6 and Studio 6 properties in the US and Canada. The rooms are designed to have a modern decor, with features including wood-style flooring, platform beds, and flat-screen TVs.
The rooms also include a multimedia panel that allows guests to plug in their MP3 players, CD players, and laptop computers. Guests can listen to their own music or use the flat-screen TV as a computer monitor.
The Latin American effort coincides with the company's growth in the US and Canada. In 2014, more than 110 Motel 6 or Studio 6 locations opened throughout the US and Canada. Most of the locations are franchised.