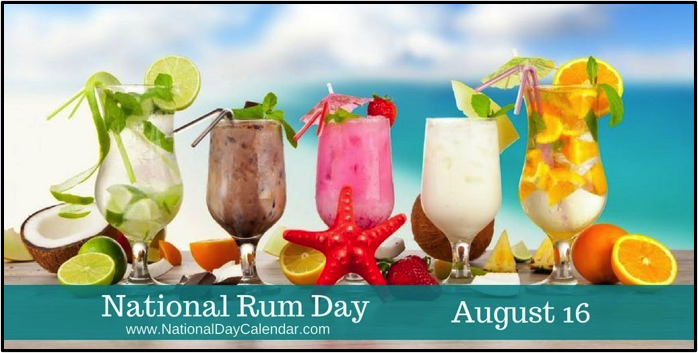 Mix it Up for International Rum Day
Tara A Spears
You don't have to be in the tropics-land of endless summer- to feel like you're on vacation. Kick back with a frosty rum libation for International Rum Day, August 16. While many showy rum cocktails (pictured above) do go well with sandy beaches, rum can be used in many cocktail recipes in place of bourbon or gin.
What's the scoop on all the different types of rum lining the shelves? Wayne Curtis, in his book, "And a Bottle of Rum: A History of the New World in Ten Cocktails", sums up rum's easy-going character: "Rum embodies America's laissez-faire attitude. It is whatever it wants to be."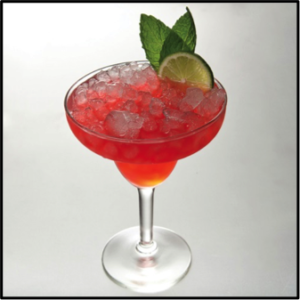 There is no standard by which rum is defined: alcohol contents, naming standards and production processes vary from region to region. Basically, if alcolol is made from molasses or sugarcane, it is rum. It ends up being a matter of personal choice which rum you like best.
Sugarcane is the main ingredient in making rum. First, the sugarcane is boiled down and the remaining residue is spun until crystallized. Then it is separated from its congealed form, known as molasses. The molasses is re-boiled, mixed with water and yeast, then left to distill in aged oak casks. To produce darker rum caramel is added and it is aged for a minimum of three years (usually 5 to 7 years). Lighter rums are aged from one to four years.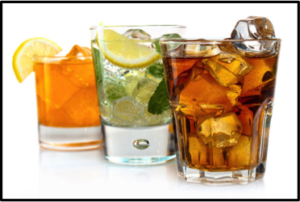 Characteristics of various types of rum:    
Light rum: clear colored with light, subtle taste with a hint of sweetness. Most-used in cocktails.
Gold rum: Dark coloring through aging in oak barrels. Medium bodied.
Dark rum: Aged longer. Stronger flavor, with hints of spices or nuts, caramel, coffee.
Spiced rum: Flavored with the addition of spices such as cinnamon and pepper. Darker in color.
Besides the different categories of rum there are unique geographic variations: Puerto Rican Rum is noted as golden rum, light bodied and aged for a minimum of 3 years. Virgin Islands Rum is usually dry, light bodied rum close to Puerto Rican rum. Demeraran Rum is from Guyana and is a dark rum, having medium body. This rum is very high in alcohol content (151 proof) and is used to make a cocktail called Zombie.
Jamaican Rum is naturally fermented for about 3 weeks, meaning yeast from the air settles on the surface of the mash. The rum is then distilled twice in pot stills and aged in oak casks for a minimum of five years. The dark color of Jamaican Rum comes from added molasses not from the cask. Martinique and Haitian rum are distilled from the juice of the sugarcane rather than from the molasses. The juice is concentrated, distilled and aged leaving a medium bodies spirit.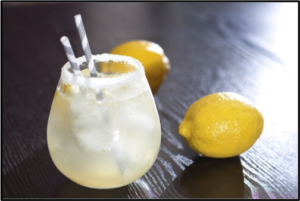 New rum recipe to try this year: Boston Rum Punch from liquor.com
Ingredients:   2 oz dark Rum,   Lemonade, garnish          
 Garnish:  1 Nutmeg or half a strawberry, 1 Orange slice, in a pint glass
Directions: Fill a shaker with finely cracked ice. Add the rum and fill with lemonade. Shake briefly and pour (unstrained) into a pint glass. Add a straw and your favorite fruit garnish.
Lemonade Ingredients: Peel of 3 lemons or limes; 1/2 cup sugar; 3 oz Lemon or lime juice; 12 oz Water. Lemonade Preparation: In a bowl, muddle the lemon or lime peel and sugar. Let stand for an hour or two to extract the lemon oil. Add the remaining ingredients and stir until the sugar dissolves. Cool and refrigerate until needed.
Since rum mixes so well with fruit and other spirits, it's a natural choice for cooling off and relaxing during hot, steamy weather. By the pitcher or by the glass, rum is an excellent mixer!