Mexico's most infamous female assassin is arrested after boyfriend turns her in
Go here to read the original in the Independent
Melissa Margarita Calderon Ojeda, also known as "La China", is cornered by police at an airport in Baja California Sur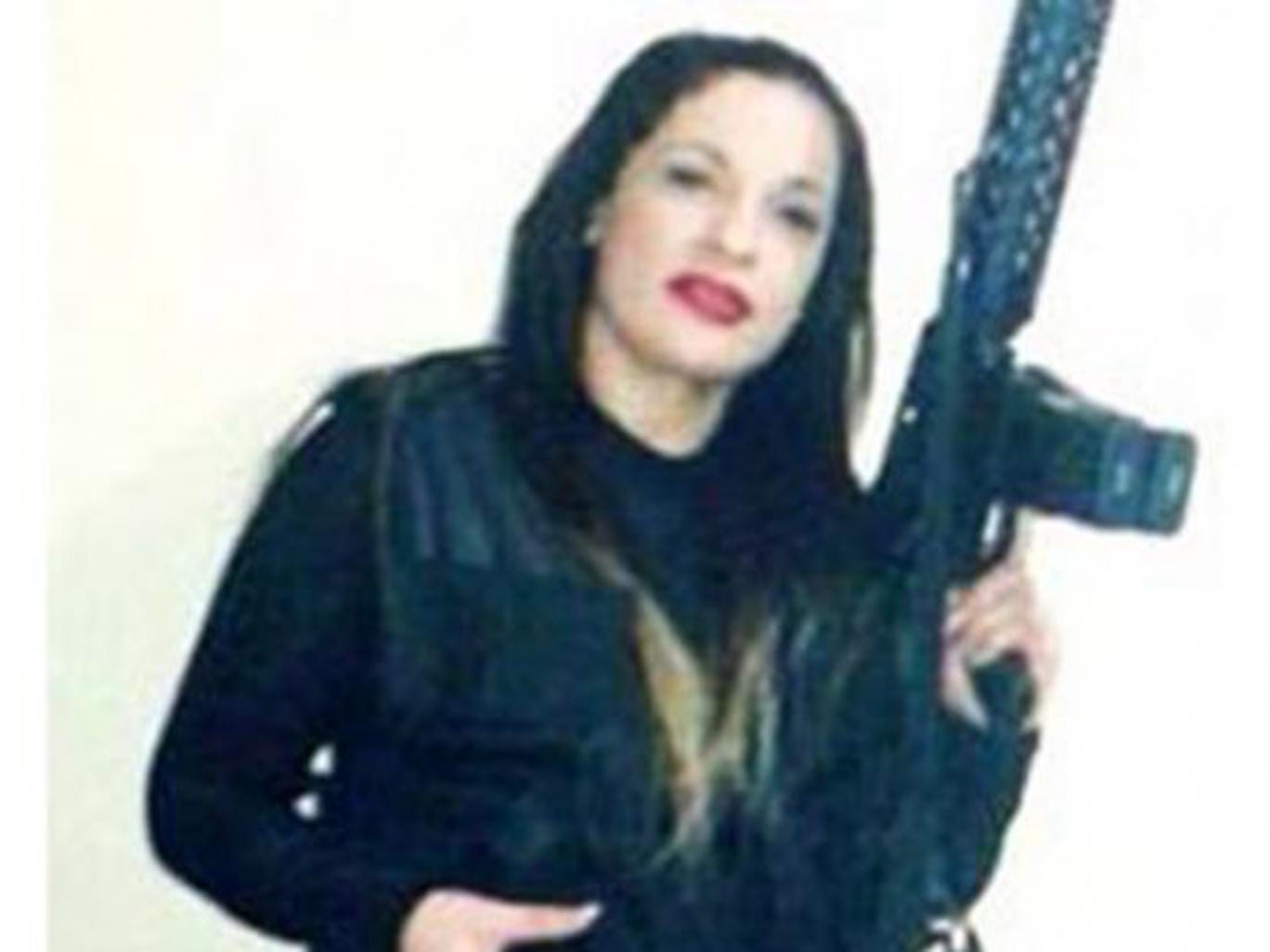 One of Mexico's most notorious assassins has reportedly been captured after her boyfriend and second-in-command shared information on her to government agencies to get himself a reduced sentence.
Melissa Margarita Calderon Ojeda, known as "La China" to authorities and the underworld, was the head of a gang cartel with more than 300 followers and is thought to be responsible for 150 murders over the last ten years.
Authorities believe she and her gang are behind a recent spate of murders in Baja California Sur, Mexico's second smallest state, the country's media reported.
She was reportedly cornered on Saturday September 19 at Los Cabos Airport after her boyfriend, Hector Pedro Camarena Gomez, himself known as "El Chino", was caught by police and gave up information on her as part of his plea.
He took them to a mass grave of some of Calderon Ojeda's victims – whom she would sometimes dump on families' doorsteps – and shared a payroll of corrupt police officers under her control.
The secretary general of Sur California, Alvaro de la Pena, told Fox News Latino that she was captured without a shot being fired.
"Thanks to the exchange of intelligence and information between all the integrated agencies of the state, we were able to detain her in a totally clean manner, without a shot being fired," he said.
Calderon Ojeda, 30, first became involved in organised crime in Mexico – which is a major supplier of heroin to its neighbour, the US, and the largest foreign supplier of metamphetamine and marijuana, according to thinktank the Council of Foreign Relations – in 2005 when dating a member of the Damaso cartel.
Despite a heavily male-dominated environment, she rose through the ranks to become one of the most powerful women in the cartel, according to BlogDelNarco. The Damaso cartel is believed to have ties to the Sinaloa Cartel, which the United States Intelligence Unit has labelled "the most powerful drug trafficking organisation in the world."
Mike Vigil, former chief of international operations at the US Drug Enforcement Agency (DEA), said Calderon Ojeda was in charge of a sub-unit of the Damaso cartel. He told Telesurf TV that she was one of very few women to head up gang cartels in Mexico.
"This [Mexico's drugs gang] is not an equal opportunities employer," he said.
"This is a male-dominated field of work. There have been very few women to break that glass ceiling. The few who do have to be just as vicious and skilled as the men."
Nearly 180 incidents of violence in the Baja California capital, La Paz, are thought to be linked to "La China". She is accused of being personally responsible for nine murders herself, according to Mexican news site Proceso. The Mail Online has since reported her as having been demoted from the Damaso cartel following the release of a previous leader from prison, leading her to form her own breakaway group.