Mexico Celebrates Children's Day 30 April
Mexico Celebrates Children's Day 30 April   
Tara A. Spears
In a country that believes in the importance of family, it's no surprise that there's a special day to honor the joy of childhood.  On the 30 April each year, kids enjoy special presents, activities and food meant just for them. It's also a chance for adults to remember the simple joys of childhood. Many families celebrate by having relatives share funny childhood stories, and sharing favorite old photos with the younger generation. Each family will focus on kid activities and share their favorite childhood dishes with the special children in their lives.
The Día del Niño was first celebrated in Mexico in 1925 and has grown to be an important event. While this tradition is not an official holiday, most schools make this a special occasion with inviting parents to share the activities with their child. If the actual date falls on the weekend as it does in 2017, the parties took place on Friday.
Often different civil associations and private groups will collect toy donations from people. On Children's Day, they give the donated items to orphans and needy children as a way of helping all kids feel important and good about themselves.
Typical simple games that a Mexican family might play with their children are inexpensive and suitable for multi ages.
TROMPO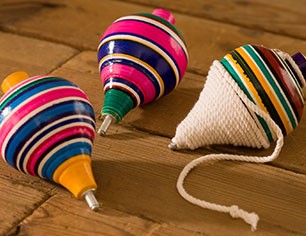 Trompo means "gyroscope" and is a spinning top children love to play on Día del Niño. Traditionally made of wood, the toy comes with a string that you pull to make it spin as you toss it on the ground. There are many fun and challenging trompo game variations and adults also play in tournaments.
LOTERÍA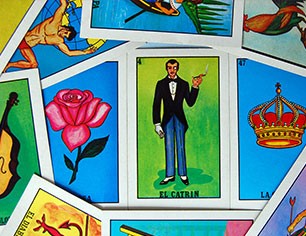 Lotería is a game similar to Bingo that uses a brightly colored deck of cards, a board and beans for markers. Kids enjoy playing because the cards feature mystical characters and common objects, and teachers use them to make learning fun. To win, you have to get four beans in a row and shout "lotería!"
FÚTBOL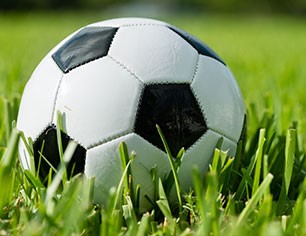 Fútbol—or soccer as it's known in the US – is one of the most popular sports in Mexico and around the world. On Día del Niño, it gets children outside and active and adds to the excitement of the day.
Some families will let the kids get creative in the kitchen by making their own tortilla pizza:
Make your own Pizza Ingredients:          
8 flour tortillas
3 cups Monterey Jack cheese, shredded
1 cup HERDEZ® Salsa Verde
1 cup HERDEZ® Salsa Casera
1/2 cup deli ham, diced, or chorizo, or sliced peppers
Season with chopped fresh basil, chives, red pepper to taste
olive oil for pan
Directions:  Warm griddle or large frying pan on stovetop.  Grease lightly.  Place flour tortilla on gridle and smear salsa then add cheese, seasonings (if desired). Last sprinkle your choice of topping. Cook about 4 minutes or until cheese is melted and edges are golden and crisp.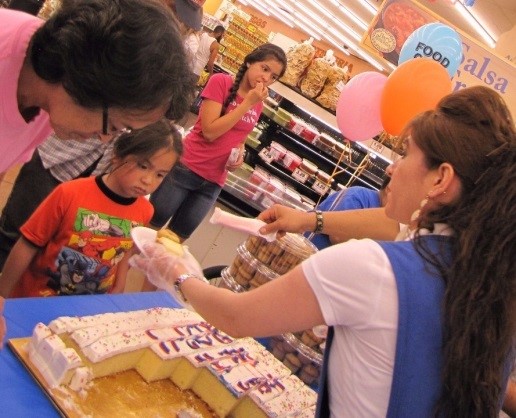 Many malls throughout the country will have costumed characters strolling around to give away candy to children.
Often the supermarkets, such as Mega and Sorianas, will give kids a treat to honor Dia del ninos.
With the special school day, family time, and treats in the stores, Mexican children love when it's 30 April!  Dia del  Ninos is a positive way to build great memories from childhood.