Meet the Future Leaders of Jaltemba Bay        
Meet the Future Leaders of Jaltemba Bay        
Tara A. Spears
It's always exciting when a hometown kid makes good, making his community proud. Jaltemba Bay is fortunate to boast of five very talented and motivated young men that will be the leaders of tomorrow. You won't find these guys hanging on the street corners or moping around town; they're too ambitious to waste time. Each student works a full-time job besides being a full-time university student. Yes, because of their talent and motivation they will have a career and a middle class life when they graduate from university. But even having the dream and the talent to get it isn't enough; these young men would not have been able to attend university without the financial assistance of the La Penita RV Park Educational Fund scholarship.
Arjona Ureuca, Emilio                   Bravo Virgin, Arturo              Gomez Flores, Ramon                
Pharmacology,                                Graphic Design                         Lisc. Public Accounting
UAN, Tepic GPA: 90/100              Vizcoya de Am, GPA 90           Univ of Guadalajara, GPA: 95
Gutierres Trujillo, Francisco               Parra Recendez, Fernando  
Lisc. Public Accounting                      Tourism
Univ of Guadalajara GPA: 94/100     U A N, GPA: 90/100
There is a widespread belief among foreign visitors that Mexican university is free- NOT TRUE. The lowest tuition fee (state university) that I've seen is $800 mxn a semester plus books plus fees for classes, plus housing (all universities are out of town for JB residents) plus transportation plus food. Forget about clothing or owning a car. These young people really sacrifice in order to get their education.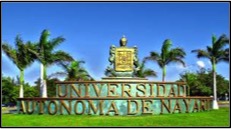 Even though this government subsidized tuition seems amazingly cheap to we foreigners who have spent upward of $20,000 dollars for a university education, one needs to put the situation in perspective. For a Mexican parent that is a taxi driver, clerk at flower shop, cook at a taco stand, or gardener who is lucky to earn $500 mxn per week for the entire family, the costs of university for one family member is out of reach. That's where the generosity of the international community makes such a difference!
The only source of revenue for the La Penita RV Park Educational Fund is donations and proceeds from the weekly hamburgers and margaritas on Sunday evenings. The public is invited for food, drinks, and dancing under the stars from December until March.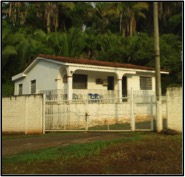 The Education Fund was set up in 2010 at the wish of park resident, Fran Milski. "Fran was helping individual students personally for several years, so when Fran passed away, it seemed like a fitting tribute to her vibrant outlook on life to continue her scholarship assistance," said Carole Thacker, administrator of the Fran Education Fund. Each scholarship commitment is for a one year period, but students may reapply. Emphasis is placed on academic performance: students must have an average of at least 8.5 of10 (b+) in order to apply. Each year there are more deserving applicants than there are available funds.
If you wish to sponsor a talented young man, donate, or just to learn more about the program, please email Carole Thacker:   [email protected] . I can personally attest that these guys are articulate, mature, and responsible- a real asset to their family and the community. By attending a hamburger night not only will you have a great time but you will be part of a talented young man's future!