Los Amigos Thanks Supporters with Meal and Entertainment
©Tara A Spears
In just under three years the Los Amigos Organization has provided the town of La Penita with a busy hub for learning, art, and health seminars. It is so rewarding to see diverse activities enhancing the lives of area children and adults. Friday night the Community Cultural Center (CCC) was decked out for a dinner party to thank donors that contribute to the operation of the center. The décor was lovely, the pulled pork dinner excellent, and the student entertainment outstanding!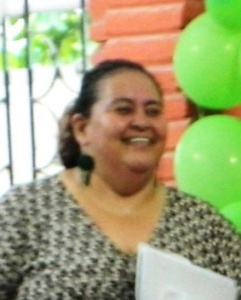 Forty guests enjoyed an evening that celebrated diversity: the program was presented in Spanish, English, and French. Chef Roche catered the sit down dinner which was complemented by wine, beer or aguas. The desert of chocolate dipped strawberries was just the right finish.
The community center director, Viky Robeles, handed out certificates to special patrons that support the center. Isabel, Emma were recognized for their efforts. In addition, the following groups were thanked: Acción Ciudadana 2011-2014 (La Penita local citizen action committee;) the Bennet Foundation; Delagada 2011-2014 Lidia Villanueva; the Roberto Howell Memorial El Famoso Horseshoe Tournament; Jaltemba Jalapeno and it's advertisers; Los Tres Amigas; and Mujeres a Mujeres Fashion Show.
The awards were well done but the talent of the CCC dance troupe and music groups stole the show. Here's to another successful year for this international effort.