Lombok Guayabitos: First Stop for Resort Wear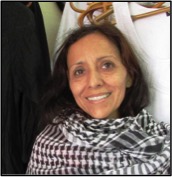 Lombok Guayabitos: First Stop for Resort Wear  
Tara A. Spears
Every winter the Women to Women (Mujeres á Mujeres) group puts on a gala Fashion Show to raise funds for its projects in Jaltemba Bay, Mexico. Over the years the group has supported the Cancer de Mama Clinic for breast cancer survivors, provided numerous scholarships for local women to attend university, Christmas food baskets, FS helped build local kindergartens, funded improvements at the La Penita Senior's Center and the Community Cultural Center, besides providing breakfasts for low income secondary school students.
While dedicated to supporting all these causes, the Fashion Show event is also an opportunity for local designers and women's boutiques to showcase their talent. The show gives volunteers an opportunity to strut their stuff by modeling these original designs; other volunteers get to enjoy this festive event in a variety of capacities. Fashion Show committee is proud to announce that one of the area's top stores, Lombok Exotic Touch, provides fresh ensembles for the runway.
The sweet and talented store manager, Consuela, is in the spirit of the 2017 show: she has stocked an attractive selection of dresses, shawls, and accessories in black and white. If you forgot to pack an outfit, don't despair-check out Lombok's offerings! I have my hat for the big day from the shop. Hurry, there are a few left!
This funky shop offers exotic home décor but primarily features women's sensuous clothing, shoes, jewelry, purses, belts, and pareos, Lombok remains a popular shopping spot for women who want unique casual apparel that suits the tropical climate. "If a customer really loves a particular clothing item but needs a different size, I can order it for her."   Consuelo is at the store every day to assist you. She understands English so you can discuss your needs with Consuelo. Many times Consuelo is able to get another size or color from one of the other six locations so be sure to ask.
Check the sales racks that change weekly. Manager Consuelo is happy to get a different size from one of the other locations if you have your heart set on a particular outfit. The shop generally has new arrivals mid-month, and best of all: weekly price deductions!
One visit and you will return again and again. Lombok is a great boutique to get some lounge wear, accessories or gifts to bring home! Don't miss this girls' day out event. For more information, visit mujeresamujeres.com

Lombok Asian Art & Fashion                              
Consuelo Meza, Manager   327-274-2987
Ave. Sol Nuevo, Guayabitos
Open seven days a week.