Join us Monday for the Jaltemba Cancer Walk
©Tara A. Spears
Since last year's Jaltemba Cancer Walk and street party, 104 local women have received a free mammogram or ultrasound or pap test! Yes, that great time you had dancing and having a couple of beers with friends has made a huge impact in our rural community. Of the 104 women, SIX instances of early stage cancer were detected (18%). This is a much higher percentage of breast cancer than in developed countries. According to the American Cancer Society statistics, one in 9 Canadian women is expected to develop breast cancer during her lifetime (by the age of 90); and about 1 in 8 (12%) of women in the US will develop invasive breast cancer during their lifetime. But the good news is that early detection saves lives- highlighting why our screening program is so important.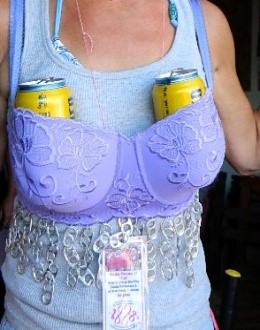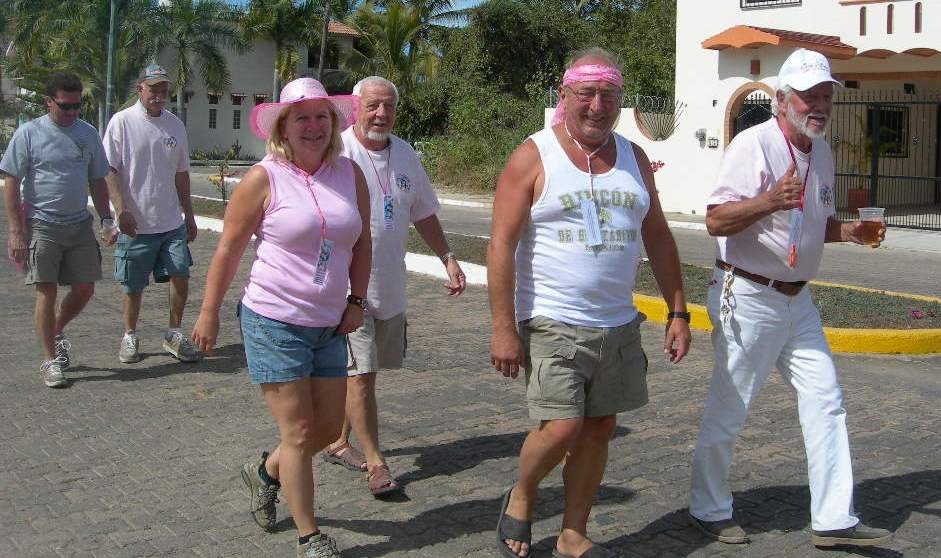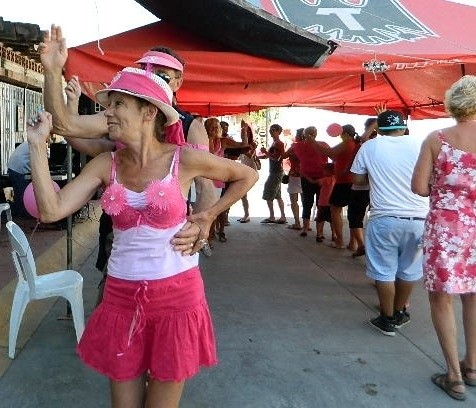 The Schedule: Tickets (100 ps) are available at 3 locations the day of the event: Matejas, bridge of life, and Hindi's. Not athletic? No problem, just join us at Hindi's for fun and entertainment.
The Walk begins at Mateja's on the beach at 11:00 am, goes through Guayabitos to the bridge of life, continues through La Penita down the avenida until Hindi's restaurant. MUSIC, BURGERS, COLD DRINKS, SILENT AUCTION, 50/50 raffle and the world famous conga line dance!
How the Cancer Walk Fund operates: In order to best serve the low income women of Jaltemba Bay, we modified the original plan after a few months. The Cancer Walk committee connected with a women's diagnostic center that can provide excellent specialized testing and contracted services. The voucher was streamlined to be more effective for the patients, doctors, and the committee's record keeping. La Penita physician, Dr. Lidia Ana Flores stepped up to provide free diagnostic office visits for the women as well as acting as the liaison for those who need cancer treatment arrangements. We found that the women are more comfortable traveling together, so we have a driver with a van take groups of seven to the Diagnostic Imaging facility in Puerto Vallarta. After the women receive the specific test, while the specialist doctor is analyzing the individual tests, our group is given a free lunch. When the results are complete, the group is driven back to La Penita.
We, the committee, realized that the cultural norms made it preferable to have female doctors involved or the women balked at going for a test. In addition, since there is still somewhat of a stigma connected to breast cancer, by arranging for the test out of town it really opened the door to the women seeking help. Once we made these modifications from our January plan, the monthly total of women getting tests has more than doubled! There were 28 women just in January 2015.
Don't miss out! What makes the Jatemba Walk Against Cancer so popular with local visitors and residents is that this event celebrates life. It is an afternoon to hang with friends, knowing that this good time has benefits that continue all year long as local women receive free screening! It is so impressive to see hundreds of people of both genders, all nationalities, and all ages, hike through the area wearing pink or snazzy bras! Huge accolades go to our major sponsor, Patty Hueso at Hindi and Jaime Restaurant, Ave Emiliano Zapata, La Penita for contributing the food, drink and entertainment.
Monday, February 16, 2015 Jaltemba Walk Against Cancer ~
We hope to see you there!