REGIONAL NEWS
Welcome to Sol Mexico News!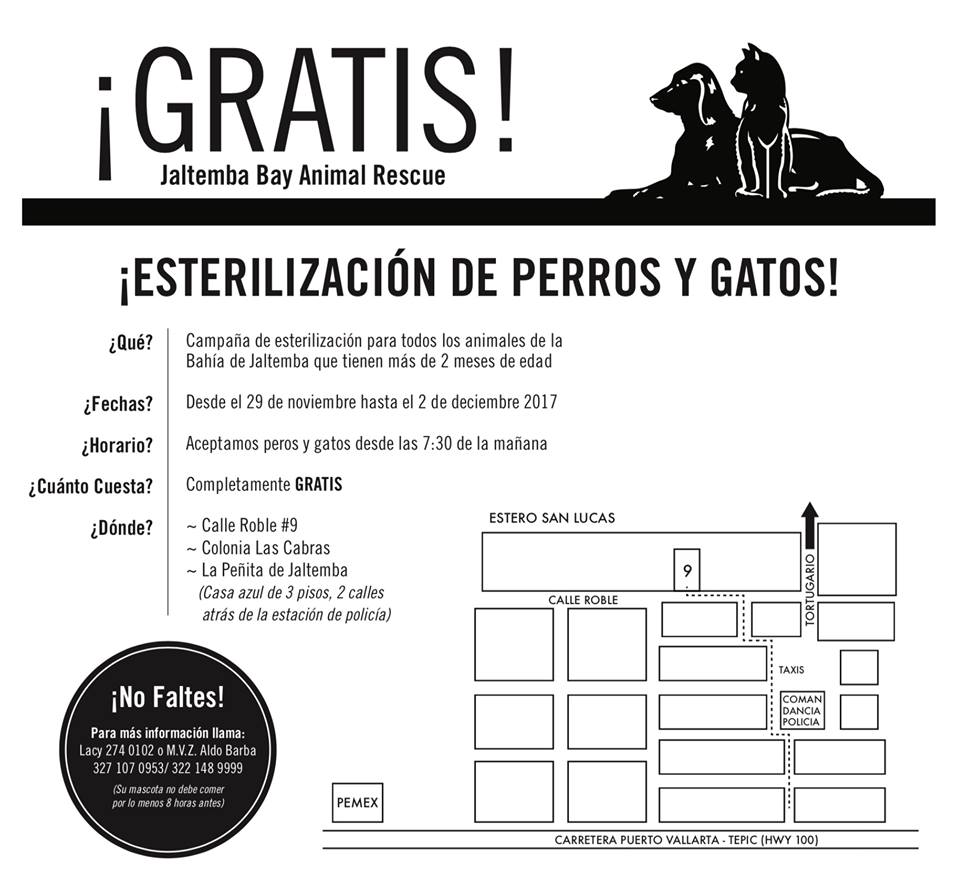 Don't Miss the Parade on Monday November 20  
Tara A. Spears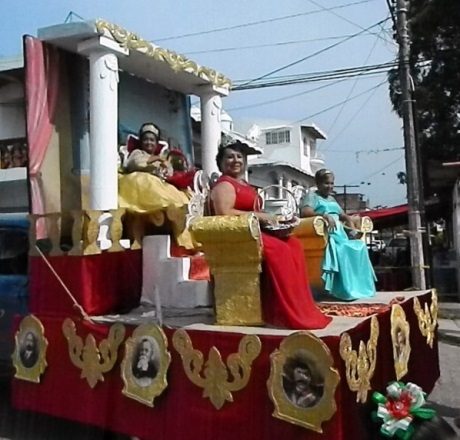 The ten year struggle to oust dictator Jose Porfirio Diaz began in 1910. The revolution is now celebrated on the third Monday in November as a national public holiday that commemorates the revolutionary heroes with many outdoor activities such as parades, dances and festivals. The La Penita parade down main street is worth watching: all of the schools throughout Jaltemba Bay participate in colorful costumes.
The Pancho Villas are adorable, the school bands lively, and the multigenerational families proud as they cheer on the kids as they march with their classmates. Each year the parade has a theme that reflects some important event or honors the revolutionary heroes who ended the struggle and helped to reform Mexico. While economic growth and modernization occurred under the dictator Diaz, this progress did not filter through to the majority of Mexicans, especially the labor workers and people in the poorer parts of Mexico. Several key players, including Francisco Madero, organized the revolt against Díaz. Madero was then elected as president in 1911.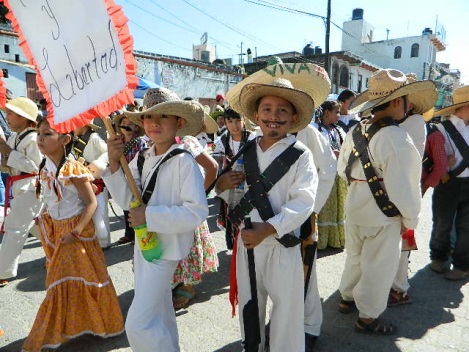 Another famous player in the revolution was Pancho Villa. Villa is called a bandit by some historians and labeled a Robin Hood-type outlaw by others. Regardless of his motives, Pancho Villa played an important role in the Mexican revolution. He became a legendary hero not just for robbing the rich and sharing with the poor, but also for leading one of the most crucial military campaigns during the uprising. Villa was credited for his bravery and devotion to the cause.
Festive foods include enchiladas, tostadas, tacos, and fajitas. The Mexican flag – a tricolor of green, white and red with the national coat of arms in the center of the white stripe – is flown on Revolution Day.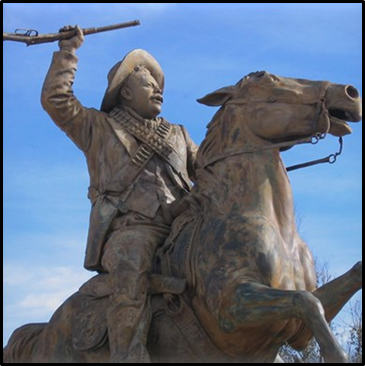 Revolution Day is a public holiday in Mexico. Banks, schools, government offices and many businesses are closed. Some streets and roads may be closed or restricted in towns and cities to make way for large celebrations. If you intend to travel via public transport in Mexico on the 20th, you should check with public transit authorities for any timetable or route changes. The same goes for driving: many roads will be blocked for hours to allow parades.
Grab a wide brim hat, sunscreen, camera, and come join the crowd to enjoy the holiday. The preschool age children –so precious! Lead the parade at 9 a.m. followed by the various grade levels. After the Conalep group- always very impressive with costumes, music, choreographed routine- are the mounted riders. See the authentic side of Mexican culture!


Beachfront project meets opposition
Lack of infrastructure, scarcity of water cited by opponents of San Pancho development
A residential development project planned for San Pancho in the Riviera Nayarit is encountering fierce opposition from a group of local residents who question its viability and believe it poses a threat to the small town.
The Punta Paraíso project proposes the construction of two six-story apartment buildings and one three-story condominium in the small Pacific coast community but residents say that the social and cultural impact of the development along with a lack of urban infrastructure make it unfeasible.
The development, which includes a total of 65 new apartments, is backed by Canadian investors who are collaborating with Mexican real estate development company Lemmus.
A scarcity of drinking water is one of the biggest barriers to the project, according to a blog post by the Alianza de la Costa Verde.
"It seems schizophrenic to promote further tourism development of the region without resolving the water shortage problem," the post reads.
The group also argues that deficiencies in the sewer system and garbage collection make the project unviable as it would place significant new pressure on already failing infrastructure.
"Large parts of Bahía de Banderas are practically bathed in sewage, which presents a great danger to the health of residents and tourists," the blog post continues.
---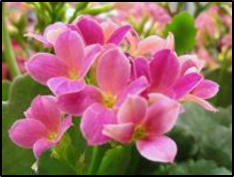 Easy to Grow Seasonal Bloomer: Kalanchoe
Tara A. Spears
I've always been a fan of succulents and the strong blooming Kalanchoe is my favorite of all. The deep green, scalloped leaves of the Kalanchoe are just as attractive as the flowers. The sculpted foliage persists after bloom and provides for a handsome plant. The miniature four- petaled flowers are long lasting and bloom for months. I usually purchase mine in early November and the Kalanchoe will still be blooming in April! Maybe we should re-name them 'snowbird'.
Kalanchoe is a durable flowering plant requiring very little maintenance whether potted indoors or outside. This plant grows well outside in coastal Mexico year round. Kalanchoe care is minimal but be cautious about light levels. The strong direct southern light can burn the tips of the leaves so choose a spot in partial sun to light shade areas when planting.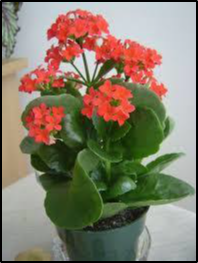 Although Kalanchoe is native to Madagascar and was introduced in 1932 by Robert Blossfeld, a German hybridizer, it is a common indoor houseplant throughout the world. In the sub-tropic climate Kalanchoe can be a perennial outdoor planting.
Kalanchoe grows best in full sun and a well-drained potting media. Allow the soil to dry slightly between watering. Fertilize actively growing plants with any houseplant fertilizer once a month. The ideal temperatures for Kalanchoes are 45-65 °F (7- 18 C) at night and 50-70 °F (10-21 C) during the day. Cool night temperatures prolong flower life.
Kalanchoes, like poinsettias, require short day lengths (long nights) for flower bud development. Natural day lengths between October 1 and March 1 allow flower buds to form.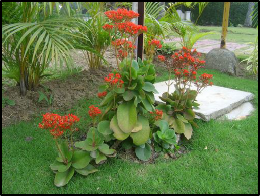 Unfortunately, since 2017 temperatures are well above average, my existing kalanchoes have "heat delay" inhibited
flower development and no flowers started. After the flower buds are large enough to be seen above the foliage, day length is no longer crucial. At this time you can place plants in any location regardless of night lighting.
Kalanchoes rarely get plant diseases. However, too much or too little water issues and insects are the main problems. Root rot usually results from a soil mix that does not drain quickly or from overly frequent watering. Don't let them sit in water. Another problem that can affect kalanchoes in this super humid climate is powdery mildew. To prevent powdery mildew allow for plenty of air flow around plant material by keeping 12 inches (30 cm) space from each kalanchoe plant.
Although I have not had any insect problems with my Kalanchoes, mealybugs, aphids and brown scale are the most common insect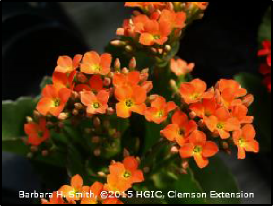 .
If  you see any signs of insect infestation, isolate the plant until the insects are gone. You can control mealybugs by wiping them off with alcohol on a cotton swab. Brown scale can be removed by scraping them off and Aphids can be removed by hand wiping both sides of the leaves with a water and dish soap solution.
If you want a pop of vivid color and lush green that requires little care, Kalanchoe is a perfect seasonal plant. They thrive in small spaces and cope with the dry season quite well. These plants are very inexpensive at the local market and plant nurseries. Pick one up to brighten your patio table or an inside room.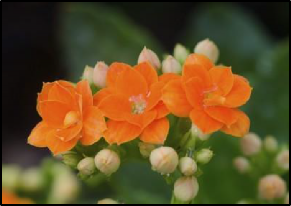 ---
Co-Existing with Scorpions
Tara A. Spears
As many international travelers flock to their tropical winter home here's a reminder to be alert when you are unpacking. You should be especially vigilant as you are settling in after months of absence- scorpions may have moved into your space and claimed the closets, dark corners of cabinets, or even the space between the seats of that stack of stored plastic chairs.
According to Geo-Mexico, about 250,000 people in Mexico are stung by scorpions each year, more people than in any other country. Several dozen people will die from scorpion stings each year. Scorpion stings have been the leading reason in Mexico for deaths due to adverse reactions or poisoning caused by venomous plants and animals for the last twenty years. While there are more than 200 different species of scorpions in Mexico, only eight species (all belonging to the genus) are a significant public health risk. A perusal of the map by Mexico's Health Secretariat illustrates the distribution of dangerous scorpions; note that Nayarit is a high risk area.
Typical scorpion sting symptoms: immediate pain or burning, very little swelling, sensitivity to touch, and a numbness/tingling sensation. More serious type of venom symptoms include rapid breathing, high blood pressure and increased heart rate, involuntary muscle twitching, weakness. If you are stung by any scorpion here are some immediate actions you should take: Wash the area of the scorpion sting with soap and water. Apply a cool
compress on the area of the scorpion sting. Ice (wrapped in a washcloth) may be applied to the sting location for 10 minutes. Remove compress for 10 minutes and repeat as necessary. If stung on a limb (arm or leg) elevate the limb to heart level. Seek medical attention. Keep your tetanus shots and boosters current.
I find the fact that a single scorpion's life span ranges between four to fifteen years to be depressing. This fact indicates that there is just no way to permanently eliminate them from a warm climate yard. Scorpions prefer to live within the temperatures of 60 to 112 F (18°C to 45°C.) Scorpions find shelter during the day in underground holes or undersides of rocks, inside shoes, or any dark crevice inside or out of a house.
Although scorpions are generally feared, there are some benefits from the species. In the Scorpion capital of Durango, Mexico, few scorpion stings are reported today due partly to the cottage trade of Durango's scorpion hunters (alacraneros). These entrepreneurs catch and kill thousands of scorpions each rainy season to sell as specimens are encased in souvenir key rings and wall clocks that are sold in the local markets. These scorpion hunters also supply medical research labs. Research in one lab at the University of California has isolated several scorpion peptides that appear to suppress the immune system,promising another way to prevent transplant rejection.
Lourival Possani, and his colleagues at Mexico's National University (UNAM) have discovered a toxin (named scorpine) in scorpion venom that slows down the growth of malaria parasites in fruit flies; if similar techniques work in malarial mosquitoes, it may be possible to dramatically reduce the spread of malaria.
There are some simple ways to make your subtropical home less appealing to scorpions-which should be your first line of defense before reaching for poisons. Check under your stove and fridge, boxes stacked in little used closets. Leave nightlights on in bathrooms and if you really want to be safe, use netting around the beds.
Always check your shoes and slippers before using them. I hang my mop on the wall outside and regularly find scorpions in the mop!
Outside in your yard, clear loose debris, rubble, stacked wood, anything else that scorpions can crawl under, such as compost heaps or rocks. Prune shrubbery and keep fallen leaves picked up; if you have grass, mow it and keep it short. If you're not allergic to dander, a good mouser-cat is a great scorpion control.
Enjoy your visit to warm and sunny Mexico! You can co-exist with tropical scorpions by following a few simple steps and looking before you grab something.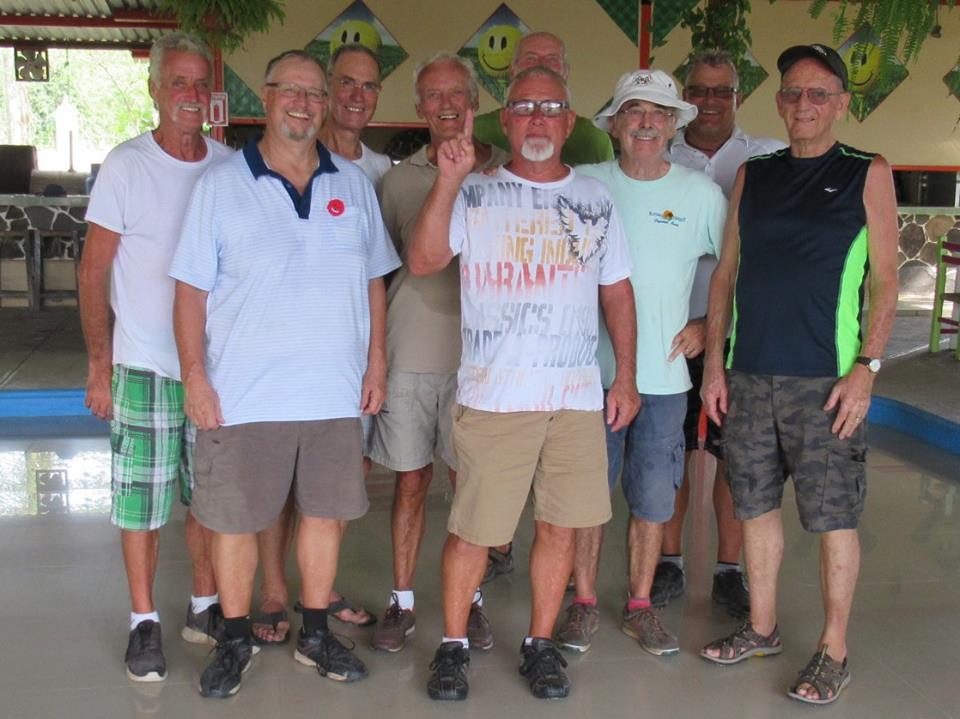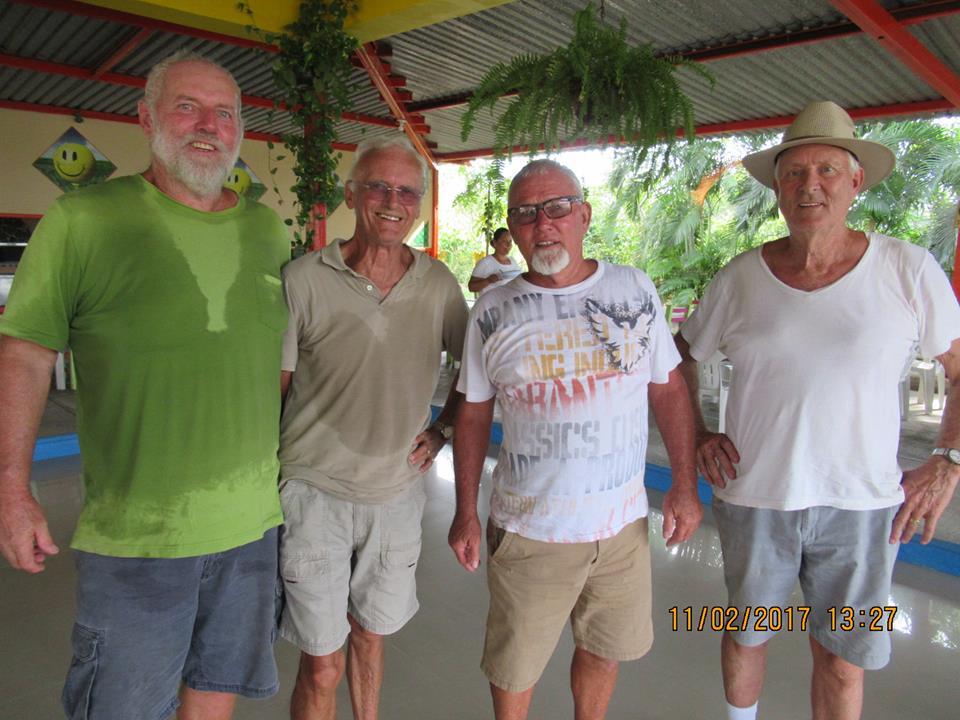 Turning History and Experience into Tequila Perfection
Hillary Richard – Tales of the Cocktail
go to original
October 20, 2017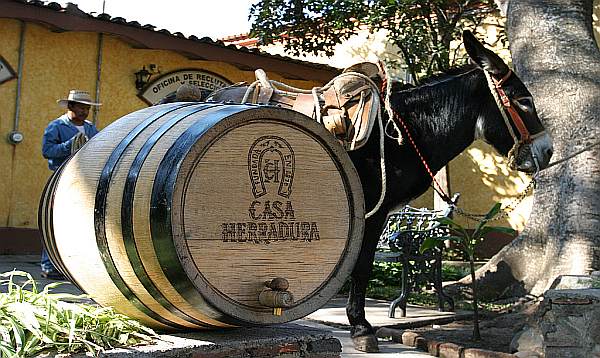 Herradura is the only tequila distillery with its own cooperage, full of 55-gallon American white oak whiskey barrels. It was was also the first distillery to petition for a distinction between añejo and extra añejo.
As North America's first distilled drink, and its first commercially-produced alcohol, tequila's history is long and rich. Originating in the indigenous populations, transformed by foreign invasions, and finally building an identity of its own, Tequila is Mexico's most renowned liquor – and the state of Jalisco makes some of the very best in the world.
Meet the Geniuses of Jalisco… the master distillers who are turning years of history and experience into tequila perfection.
Patrón: Francisco Alcaraz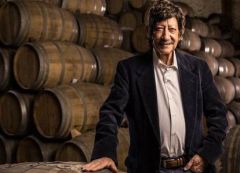 Patrón is Spanish for "the good boss," and that boss might as well be Francisco Alcaraz, tequila's unsung hero. Alcaraz has been Patrón's master distiller since the company's inception in 1989, when it announced its goal to create the world's first ultra-premium luxury tequila. Alcaraz developed the Patrón recipe, which uses 100% Weber Blue Agave (a novel technique for tequila exports at the time).Because there are no agave fields on the property, Alcaraz oversees the hand-choosing of the brand's agaves from eight local plantations. Alcaraz insists the agaves go from field to oven within 24 hours. Patrón's distillery utilizes a special combination of traditional tahona crushing methods and mechanical roller-mill shredding methods to produce its different flavor profiles. For an even smoother finish, Alcaraz brought in copper stills (as opposed to stainless steel), which turn the sulfur components produced during fermentation into liquid waste. All in all, more than 60 hands touch each bottle of Patrón before it leaves the property.
Don Julio: Enrique de Colsa
Enrique de Colsa worked with Don Julio until the Don retired in 2004. Don Julio's personal philosophy, which de Colsa adopted, was to create the best tequila in the world, even if it never sold. This involved developing a meticulous attention to detail and tradition that de Colsa has overseen for the last 18 years as the brand's master distiller.Each agave piña is hand-selected, hand-chopped, and stacked in the oven, so that all are uniform and none overcook in the furnace. Every six months, a strain of the original yeast in Don Julio's recipe for fermentation is brought in from Mexico City and isolated in the distillery, where it will be used once (so that it never mutates). The new version is then transported back to the city for safekeeping.
Since Don Julio, as a brand, was a pioneer in Cristalinos as well as bottle design, de Colsa developed the exclusive Don Julio 70 Añejo Cristalino in honor of the brand's 70th anniversary in 2012. Enrique de Colsa approaches tequila much like the legendary Don Julio approached everything – with extreme seriousness and gravity – but he handles everything else life throws at him much like Don Julio's brother, Don Carlitos, who was notorious for his pranks and humor during his five-year tenure at the distillery.
Avión: Alejandro Lopez
The Lopez family has employed many of the citizens of the Jesús María region of Jalisco in their shoe factory or agave plantation at one point or another. When Ken Austin was searching for a distillery for his new Avión Tequila in 2009, he fell in love with the region. He brought on master distiller Alejandro Lopez from the family's small-batch distillery with the goal of developing a recipe that removed the bitterness and sting of the drink.Lopez roasts the agaves in the distillery's brick ovens for two days, then allows them to rest and stew for a day before extraction, which creates more agave juice. As Avión proves, location matters: the Lopez family's agave plantation is 7,000 feet above sea level in the highlands, which gives their agaves a natural, uniquely high sugar content.
Volcán De Mi Tierra: Ana María Romero Mena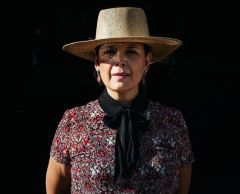 The Gavilana property, which looks out over the region's famous Volcán Tequila, stayed in the Gallardo family for 250 years, until it became one of the first lands to be dismantled after the Mexican Revolution. Don Juan Gallardo and his cousins rebuilt this incredible sprawling estate as a gift to his father. Creating Möet Hennessy's only tequila alongside the poetic Tequila Volcano is no small feat, so Volcán De Mi Tierra called in the big guns: Ana María Romero Mena, a tequila master who has been in the business for 25 years.More than 600 flavors are involved in developing tequila, and Mena can identify most of them by smell alone. For the brand's impressive Cristalino, Mena chose to experiment with the challenging lowlands agaves (which have an herbal and citrusy flavor, along with a distinct flavor profile thanks to dark, volcanic soil) and a very unique highlands champagne yeast. Volcán De Mi Tierra's Cristalino tequila (which just launched this year) is finished off in Möet's cognac casks for a month — Mena insists that it be served over ice.
Herradura: Maria Theresa Lara
Maria Theresa Lara's unique background (first as Guadalajara city's water quality manager, then in chemical control for a pharmaceutical company) led her to a lab manager job at Casa Herradura. Years later, in 2009, she became Herradura's master distiller. Herradura tequila starts out with a mix of 80 percent highlands agave (which is sweeter, fruitier and more floral) and 20 percent lowlands agave (which is more potent because of the valley's volcanic soil).While the basic Herradura recipe has not changed since the historic distillery's inception, Maria Theresa Lara gets to experiment with external elements. This is the only tequila distillery with its own cooperage, full of 55-gallon American white oak whiskey barrels. Lara's unwavering curiosity about how far she can push the limits of tequila's flavor profiles has led to some of the brand's most popular and unique products, like Herradura Ultra (a mix of añejo and extra añejo tequilas), which is aged in those white oak barrels on-site. Herradura was also the first distillery to petition for a distinction between añejo and extra añejo.
Xaltemba Restaurant Opens for 10th Season
Tara A. Spears
Owners Eddie Dominguez and Roberto Gil de Montes are busy preparing for the re-opening of Xaltemba Restaurant in downtown La Penita, on November 10. This popular restaurant offers a change of pace to visitors and seasonal residents: Xaltemba's refined ambiance and classy menu is a pleasant change from the area's many casual eat-in-your-swimsuit-type dining.
One reason that Xaltemba clientele return each season is that "It's really the only place in town for dressing up to spend a relaxing evening under the stars with good food and wine!" explained Mary Alice. Another reason for the restaurant's popularity is that the owners showcase a different chef/ different menu each season. "From the first year we made the decision to encourage a sense of excitement and freshness by deliberately selecting a new chef each year," said Eddie. "The new menu is distinctly continental style e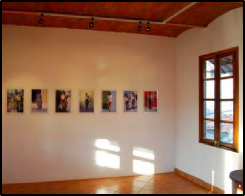 ntrees."
Perhaps the most important reason that draws repeat customers is the sophistication and cultural amenities connected with Xaltemba. The hip and successful entrepreneurs, Eddie and Roberto, are from Los Angeles, California, USA which is a mecca for artsy sophistication.
Roberto is an internationally acclaimed artist whose vision created the restaurant's design and décor. His connection with the art world has led to breathtaking art exhibits that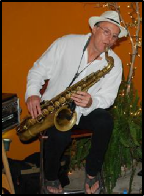 are featured regularly in the upstairs gallery. For example, one season the restaurant premiered a series of outstanding dance ensembles- Cabaret style- that packed the venue. Another season the restaurant showcased classic film noir; Eddie is busy negotiating this season's entertainment. Due to popular demand, professional Las Vegas musician, Scott Webb, is lined up to play "Saturday Night Jazz".
Another attribute of X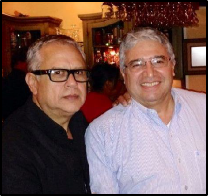 altemba dining is the exceptional service. Eddie retired from a very successful career producing shows for the Latino TV network, Telemundo and his management skill is evident. He knows how to please customers by ensuring his wait staff is properly trained in order to make it a pleasant dining experience. "We will be offering special menu items as the season progresses and we learn the preferences of clients," said Eddie. You can expect Xaltemba restaurant to always be clean, prepared, and giving five star service due to Eddie and Roberto's exacting standards. You'll be pleasantly surprised that even with the exceptional quality the pricing is very reasonable; Xaltemba might be the best restaurant in Jaltemba Bay but it is not the most expensive.
Xaltemba Restaurant is ple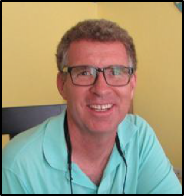 ased to introduce Jerry Schrader as chef for the 2017-18 season. Jerry brings a wealth of experience from his 38 years as a professional chef in Idaho, California, and Washington, USA. In addition to having owned and operated five restaurants, Jerry has worked in private clubs and casinos. Oh the stories he can tell! When asked to share an unusual experience as a chef, he replied, "I've seen a lot of what others might call strange but in the restaurant business it's just another day. One instance that comes to mind is when a guy came in for dinner, sat by himself but ordered two dinners. One was for himself and one for his imaginary friend. He even had a conversation with the ghost friend while he ate. When the waitress presented the bill he couldn't pay."
Jerry likes the challenge of preparing a menu and meals that people enjoy. "I embrace a continental palate with dishes from many countries." He recommends his Chicken Piccado entre as his best crowd pleaser. Jerry looks forward to presenting a variety of new dinners for specials. "Anyone can cook but not every person can be a chef; it takes intuition to add just the right amount of each ingredient." Jerry uses his training and intuition to create his dishes rather than relying on a cookbook, the mark of a true master. "I cook to please me and achieve my standards but it is so meaningful to me when customers love my food!"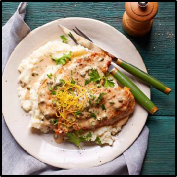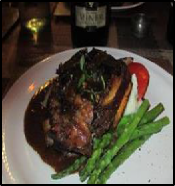 Jerry and his wife, Robin, have retired to Los Ayalas about five years ago. The couple have been married 22 years and recently welcomed a grandchild. When not working, Jerry loves to paddle board all along the Pacific coast. The longest distance Jerry has gone is from Chacala to Los Ayalas!
What most visitors might not know but much of the appeal and good quality of living that exists in La Penita/Guayabitos is a result of the efforts of Eddie Dominguez and Roberto Gil de Montes. They had vacationed her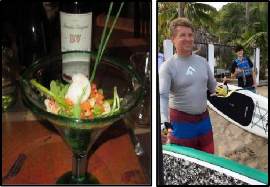 e for more than 20 years before committing to the community by purchasing a house. "It was such a small, sleepy village. But with trash everywhere, street animals fighting over garbage, it detracted from the gorgeous natural surroundings," said Eddie. "We knew it was not that the people didn't care but that the residents didn't know another way."
The duo made a point of dialoging with town residents and other expats that were moving to Jaltemba Bay.  It was through the gentle suggestion of
Eddie and Roberto that groups were formed to address some of the issues. Utilizing Eddie's manage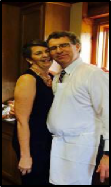 ment expertise, Amigos La Penita service organization, the plastic recycling project, regular beach trash cleanup, and scholarships to the vocational high school-Conalep- were instigated. In addition, Eddie was instrumental in bringing Rotary International to Jaltemba Bay and providing bilingual meetings for all the groups.
I know so many individuals that were inspired and encouraged by Eddie and Roberto. They have been true leaders and concerned members of their adopted community! This caring duo has made a tremendous impact for generations to come. I applaud these humble men who have touched so many lives, leading by example.
Visit Xaltemba Comida & Art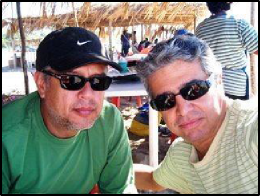 e for the classy decor and delicious food or to meet new friends. Their tenth year promises to be the best yet! Xaltemba will continue to be a cultural hub and place for fine dining for years to come.
Xaltemba Comida & Arte opens at 5:30 p.m. until 10:00 pm Monday –Saturday except for Thursday when Xaltemba is open for market day brunch from 8:00 am – 2:00 pm. Closed Sundays. Located one street up from the La Penita Malecon on Calle Salina Cruz #4
Telephone: 01 327 274 3238  or email: [email protected]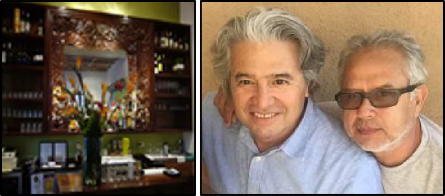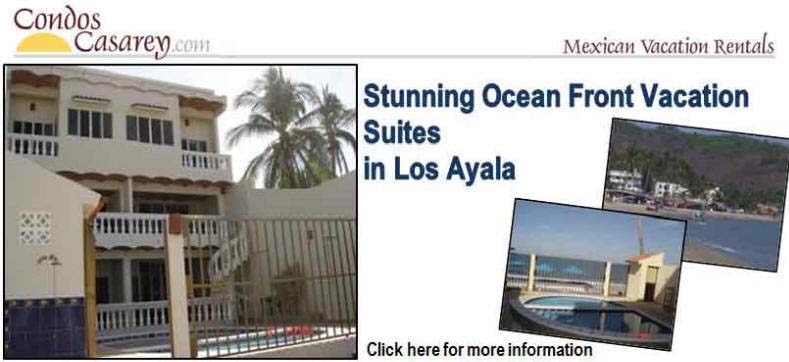 ---
Camera catches jaguar swimming in Nayarit
It is one of an estimated 25 in an area where the animals are being monitored
One of an estimated 25 jaguars in a protected area in Nayarit was captured yesterday on video but it was a rare bit of footage: it was the first time one of the animals had been seen swimming.
The Commission for Natural Protected Areas (Conanp) said the video is evidence of the success of an eight-year-old monitoring program, in which the public and community organizations collaborate in the management of ecological reserves.
In the case of the Marismas Nacionales Nayarit Biosphere Reserve, camera traps have been set up to monitor jaguars and determine their distribution within the protected area in order to create effective protection and conservation strategies for the species.
Jaguars are considered a key species for the stability of the ecosystem in this stretch of land on the Pacific coast, and have been classified by the federal Secretariat of the Environment and Natural Resources (Semarnat) as endangered since 2010.
Data collected so far by strategically located motion and infrared sensor cameras has allowed specialists to determine that at least 25 specimens roam the area, with an average density of between two and four per 100 square kilometres.
The reserve is located in the northern part of the state and covers an area of 133,854 hectares, taking in the municipalities of Acaponeta, Rosamorada, Santiago Ixcuintla, Tecuala and Tuxpan.
It is not only a refuge for jaguars but for thousands of migratory birds whose nesting grounds are located there.
Source: El Universal (sp)
---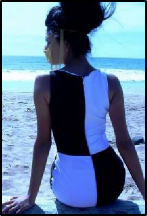 ---
 Click here to get your quote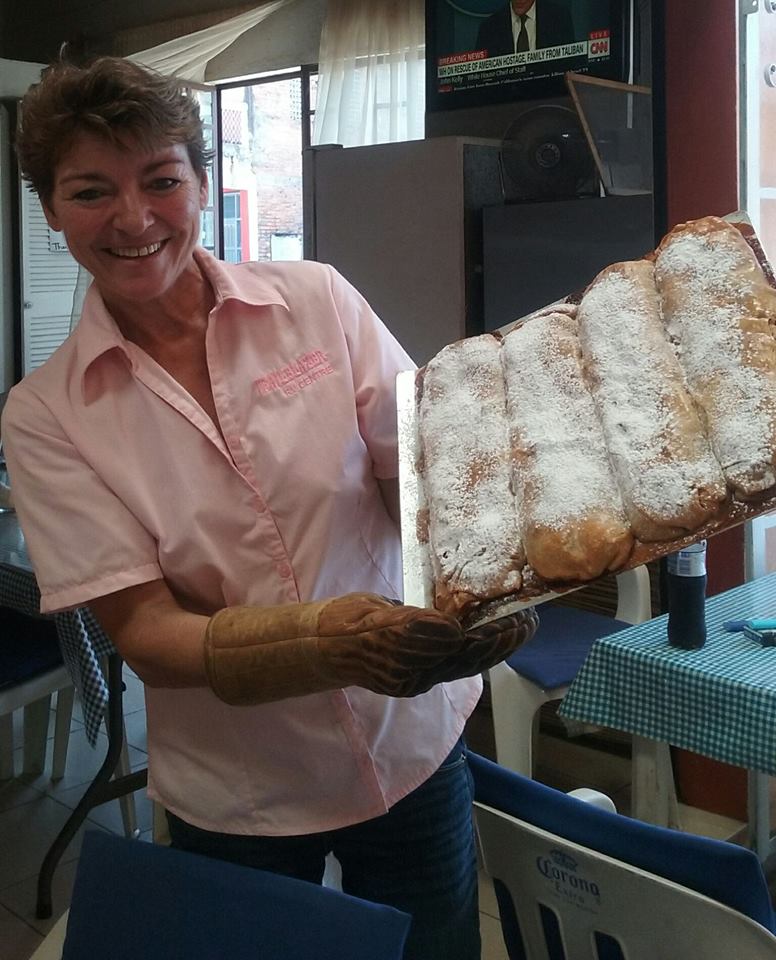 Rafael Hernandez
Hinde and Jaime's in La Penita de Jaltemba…opens for the season
---
New La Penita Restaurant Opens: Luxury Inn  
Tara A. Spears
Add this to your must do list: dine at the new Luxury Inn Restaurant in south La Penita. Located on Lucio Blanco #15, the facility is beautiful and everything is sparkling. Great menu choices include snacks, salads, sandwiches and a good selection of shrimp, chicken, and beef entres! After a sundrenched day at the beach, step into the air conditioned restaurant that overlooks the swimming pool. Classic yet elegant décor enhances your dining experience.
Your bilingual server will treat you like a celebrity, starting with a nice cocktail as you peruse the menu. The bar offers drinks ranging from Margaritas to martinis; beer, vodka, tequilas (5 types; whiskey (6 brands); cognac, and brandy. Of course there are waters, juice, non-alcoholic beverages and sodas available. There are happy hour specials – check with the hotel for times. For your convenience, the hotel, bar, and restaurant accepts major credit cards.
The Luxury Hotel Restaurant is managed by Gabriel Lopez Bustos. He selects the menu items and schedules the meal specials. "We want to accommodate our guests," said Gabriel. "As we build clientele the restaurant will adjust the menu." The restaurant has only been open a couple of weeks so it's exciting to be one of the first to use the facility.

The talented chef is Ulises Lopez, age 32. Ulises has been a professional chef for eight years at a variety of restaurants. He relocated to La Penita "for the peaceful family lifestyle." A family tradition is preparing ribs for all family gatherings; his father taught him the secret recipe when Ulises was a teen. Because Ulises enjoyed cooking for family, he decided to make a career out of food preparation. "I like the challenge of starting up a new restaurant," he said. "My greatest satisfaction comes when customers like the food and come back for more!" Ulises is proud of his sopa mariscos-he recommends the seafood soup to everyone- but he won't tell his seasonings! When not working, Ulises enjoys a beer while watching soccer.

Currently open for breakfast and lunch or early dinner for us retired folks, the hours are 8:30 until 5:00 Monday and Tuesday; additional hours will be added as the season progresses. The breakfast menu contains a wide selection ranging from eggs your way to pancakes to healthy fruit plates. The service is excellent, the prices reasonable.
The Luxury Hotel Inn and Restaurant is just a couple of minutes' walk from the beach. Amenities include room service, a sun terrace, poolside bar, and free private parking. Each room is equipped with a flat-screen TV with satellite channels. Certain hotel units also have a seating area to relax in besides the sleeping accommodations. Many rooms include views of the pool or garden. All rooms have a private bathroom with luxy shower and complimentary toiletries and hairdryer.

Dining at Luxury Hotel Restaurant is relaxing, enjoyable experience. While the classy venue sets the mood, it's the flavorful food that will have you returning.
For more information, go to www.luxuryhotelinn.com Tel: 327-107-0777
You can also make reservations for private parties: [email protected]
---
9th Annual 11 Memorial "EL FAMOSO" Horseshoe Tourney February 10th, 2018 in Rincon De Guayabitos Mexico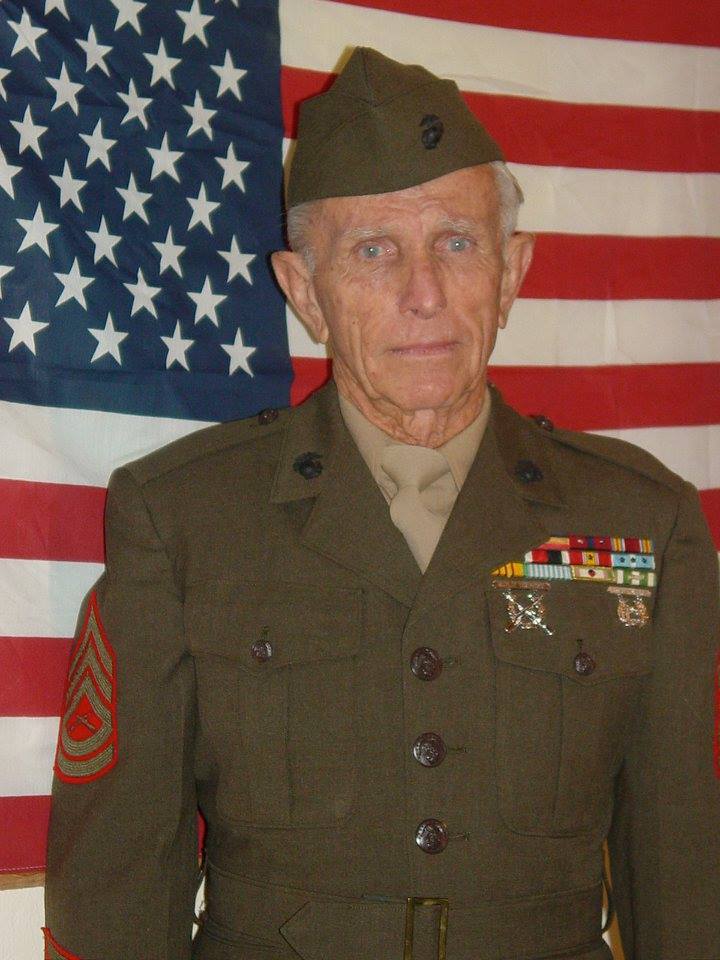 On this 10th Anniversary of the Passing of Gunnery SGT. Robert E Howell, United States Marine Corps Roberto Howell A.K.A "EL FAMOSO" we announce the 19th Annual 11 Memorial Horseshoe Tourney.
We invite you to participate or attend this annual Fund Raiser in support of Centro Cultural de Capacitaion de Bahia Jaltemba. All Proceeds go to this "Outstanding" Organization that truly supports further education and training of the youth of Jaltemba Bay.
This is our 19th year and is the longest running Fund Raising Event in Rincon De Guayabitos. This World Tour Event was the vision of Jimmy Howell A.K.A "BBQ GUY". We may not raise the most money but we own the reputation of having the most fun. Sun, Good People, Pristine Beach, Music, Food, Cold Beverages, Trophies and of course a great cause= Fun in the Sun.
This event has 4 Divisions A, B,C & D with 1st, 2nd, 3rd and DAL(Dead Ass Last ) Trophies in Each Division. It is open to all levels or play, Pro(LOL) to Beginner.
From its humble beginnings at the LA Beach Club with only 14 Players 7 we carted down with us, we have grown to 88 players, many more spectators and a warehouse that accommodates this Mobile Horseshoe Tourney on the Beach in Paradise located in Rincon de Guayabitos, Nayarit Mexico. We to not recover 1 Peso for our expenses. All Expense are out of Pocket and all Proceeds go to Centro Cultural de Capacitacion de Bahia de Jaltemba.
If you cannot attend and would like to Donate to the cause, please contact us.
We celebrate the life of Robert "Bob" Howell a long time Resident in Guayabitos. Roberto enthusiastically operated a Bed and Breakfast with his Partner Vicky Flores. Fresh Roasted Coffee filled the air each morning before Breakfast and the legendary Stories at Breakfast. Together they organized Back Road Tours that distributed Food, Clothing, Medicine, School Supplies and even a Burro.
Roberto was also two Time World Champ of the Margarita Challenge and his guest always enjoyed his Famous Margaritas and smooth sipping Tequila from his Custom Barrel. Some say this is where the Legend of El Famoso started and each year we learn more about what are the real Myths or truths of El Famoso. I guess you will have to attend to learn more.
This year we will have a special tribute to our late Childhood Friend, Brother, El Famoso Partner (Tres Amigos) and Brother Jack Scott. Jack passed on March 4th, 2017.
We miss our Amigo!
Saludos
---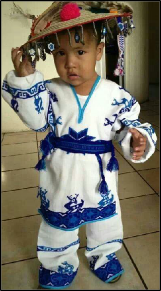 Huichol Handicrafts: Dazzling Mexican Folk Art
Tara A. Spears
The highly creative Huichol are one of the most recognizable groups of Mexican indigenous people. Within the last twenty years the Huichol folkart has garnered worldwide acclaim and is fast becoming collectable art. Most shops and outdoor markets (tianguis) along the Pacific Coast offer beautiful hand embroidered clothing and purses in vibrant colors. In addition, the stunning Huichol yarn art is loaded with traditional symbolism and spiritual motifs. But, it is the dazzling Huichol bead sculptures that leave the viewer breathless.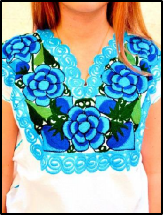 This tribe lives predominantly in the Sierra Madre Occidental Mountains that runs through the Mexican states of Nayarit, Jalisco and Durango. Although numbering only about twenty thousand, these Aztec descendants have survived centuries of persecution and encroachment from dominant civilization by clinging to their beliefs and traditions. Their language is called Wirrarika, meaning medicine man.
A major Huichol belief is that it is the shaman who links the community with the "other world"; another tenet of their culture is that peyote be used in their religious ceremonies. Huichol believe their creativity pours forth as a gift from their deified ancestors and that they must give back art as offerings to the gods.
Although the sale of artwork is a way of surviving, Huichol art is deeply symbolic, and nierikas— bead or yarn work "votive paintings" — are petitions to the gods. Maize, peyote and deer are usually present, as well as candles, arrows, serpents, scorpions and the gods' eyes that point to the four cardinal directions. Another traditional Huichol theme expresses finding one's path in life by connecting with the powers of nature – which is very important to the Huichol.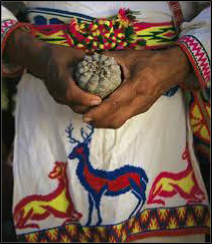 Their colorful beadwork and yarn work reflects a reverent and symbiotic relationship with nature. Because the Huichol believe God has given them everything, including their talents and abilities, pilgrimages are made every year by individuals and families to the sacred land of Wirikuta to hunt the Blue Deer (peyote). They bring with them offerings in return for the gift of making art and entering the priesthood. The ceremonial offerings include pictures, masks and candles and are considered material forms of prayer.
A slice of peyote will be given to each of the "peyoteros" who will then have their own personal visions. Celebrants will then be able to talk to God, receive instructions about how to proceed and will, thereafter, sing, cure, or create.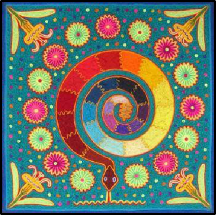 This moment of the sharing of the peyote is the fulfillment of the highest goals in Huichol religious life. They have traveled to paradise, transformed themselves into deities, communed with the gods with whom they don't stay long, and then return as mortals.
From the ecstasy of that experience the artwork of the people is born. In the Huichol culture, there can be no art without religion or religion without art. Religion is not a part of life- It is life. The gods are everywhere including the trees, hills and lakes. Even the lowly stone has a soul. These intensely religious people immerse themselves throughout their lives in this awareness through ritual and the execution of sacred symbols.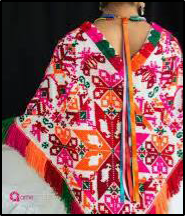 Art is the people's means of direct communication with the deities. It is meant to ensure prosperity, health and fertility, and bountiful crops. Creating art promotes the general welfare of the community and is always functional as well as beautiful.
Huichol artwork, so vibrant in color and rich in symbolism, effortlessly draws the viewer into its compelling world of magic and myth. This unique folk art enhances any home and also makes a lovely gift.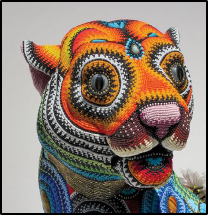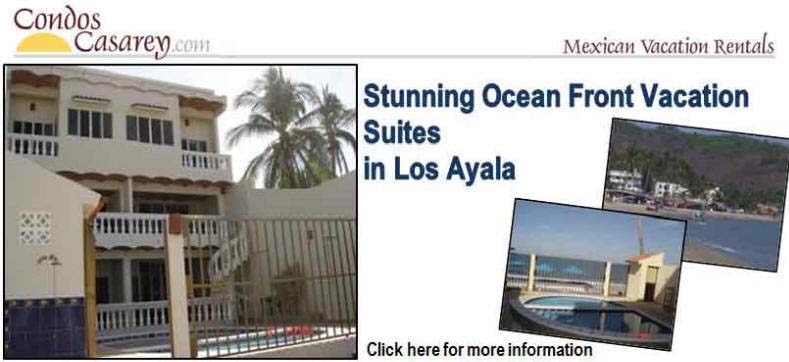 ---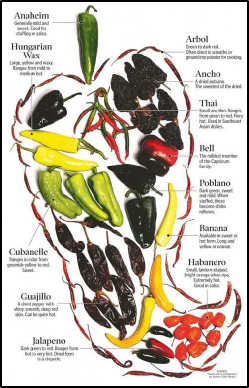 Mexican Heat: Popular Chilies
Tara A. Spears
Many of our favorite dishes are enhanced by the addition of some type of chili seasoning. It is believed that chili peppers were one of the first cultivated plants in the Western hemisphere and the first spice used anywhere in the world! Many of the most sought after chili are native to Mexico, including serrano, poblanero, tepin and habaneros.
By the early 1500s chili peppers were found on every continent, dramatically altering cuisines everywhere. Today, chiles are a popular ingredient in cooking. In American and Canadian supermarkets, chili are found in the produce section or in the sauces aisle, generally in jars marked as "mild," "medium," or "hot." In Mexico will you can find an entire supermarket aisle with tubs of various types of fresh chili.
It"s interesting that in 1912 an American pharmacist, William Scoville, devised a measure of spicy heat for comparing types of chili peppers.
According to the Mexican Archeology, Scoville heat units (SHU) measure the capsaicin concentration of chili. Capsaicin is a chemical contained in the pepper that produces the runny nose/ eye water/ flame on the tongue experience. This formula is still widely used but another method that uses high-performance liquid chromatography (HPLC) is a faster, more accurate means of measuring the concentration of heat-producing chemicals.
Let"s look at four of the particular chilies that are traditionally used in Mexican cooking: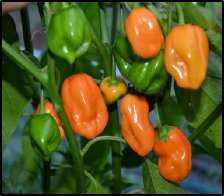 The famous habanera chili pepper packs a lot of fire. They grow mainly on the Yucatan Peninsula in Mexico, where they are believed to have originated, though they can usually be grown anywhere as an annual.
My neighbor introduced me to a unique chili called Tepin pepper (or sometimes called Chiltepen). Don"t let its size fool you, these tiny bright red-orange little balls are extremely hot. Tepin is harvested from the wild in the Mexican
desert where the heat level of the fruit can vary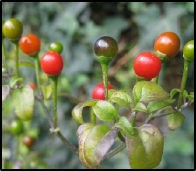 greatly from year to year depending on the amount of natural rainfall that occurs during the time that the fruit is forming. During years of drought the potency of the heat levels can be weak but during normal rainfall years the highest heat levels are produced. My neighbor grows her own tepin peppers so it always has gets the perfect amount of water; the peppers are searing hot!
In Spanish, the heat of the chiltepin is called arrebatado ("rapid" or "violent"), because, while the heat is intense, it is not very enduring. Still, one needs a cold beer to flush the fire.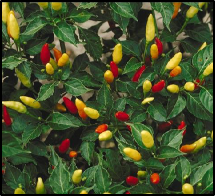 A wonderful pepper to grow in a container is the Mexican tabasco chili pepper. This chili is best known for its use in Tabasco sauce. This pepper starts out green turning orange and then red as it ripens. The initial letter of tabasco is rendered in lowercase when referring to the botanical variety, but is capitalized when referring to the Mexican state or the brand of hot sauce.
The poblano chili is one of the less fiery peppers. The poblano pepper (named after the Mexican state of Puebla) is a relatively large, mild variety of chile popular in Mexican cuisine. Combining complex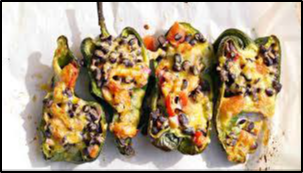 sweetness and subtle heat, the poblano is amazingly versatile. When roasted, its skin softens, blistering and taking on notes of smokiness. But the pepper also retains its shape, making it a wonderful choice for stuffing and finishing in the oven.
The next time that you are visiting Mexico, check out the array of fresh chili at a tiangi (outdoor street market) or a local produce store. Just be sure to have a cold beer or other libation to accompany the test drive of the Mexican chili- some like "em hot!
 If your property or pool needs maintenance while you're gone, don't worry, let
Martin's Property Management assist you!
Telephone: 327 274 2723, cell: 322 146 1666
Email: [email protected]
 English Spoken
Martin's Upholstery Shop
Calle Bahia de Jaltemba #16a, Los Ayalas
Open every day but Sunday
---
3 Ways for Mexico Rental Property Owners to Pay Taxes
John K. Glaab – The Settlement Company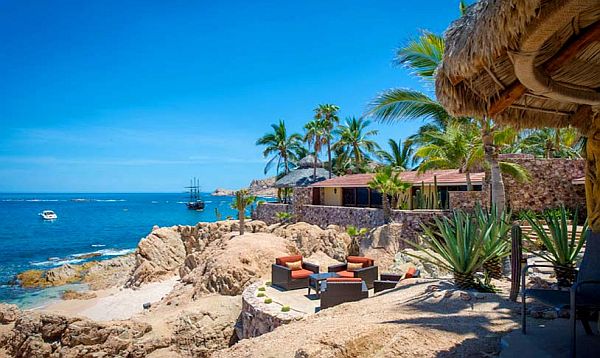 Paying tax on your rental income from Mexican properties is a MUST, no matter how/where the income is received. Learn how to get legal and avoid the consequences of tax evasion at RentalTaxMexico.com.
declaration must be filed in addition to monthly declarations.
3. Non-Residents of Mexico may appoint a Mexican company to declare and pay tax on their behalf. Tax collected on the GROSS income is declared monthly and a set percentage is charged. no RFC (taxpayer identification number) is required. No annual declaration need be filed.
The above is for compliance with the ISR tax (the tax on income) Additionally, on furnished properties, a tax of 16% IVA (added value tax) must be collected by the owner and declared and paid to tax authorities.
No Double Taxation: Mexico has tax treaties with 32 nations. Taxes paid in Mexico can be taken as credits in taxpayer's native country.
Paying tax on your rental income from Mexican properties is a MUST, whether you live in Mexico or not. Get legal and avoid the consequences of tax evasion!
For additional information on paying tax on rental property in Mexico under any of these three options, send an email to info(at)settlement-co.com, or rentaltaxmexico(at)settlement-co.com.
Related article: Vallarta to Begin Collecting Property Rental Income Tax
---

John Glaab is Director, International Marketing at The Settlement Company, Mexico's oldest title and escrow company. A Certified International Property Specialist, he is a founding member of AMPI Los Cabos and the new Global Mexico Real Estate Institute. In 2012, John was named the International Real Estate Member of the Year by NAR. For further information, contact John at John.Glaab(at)settlement-co.com.
---

Keep Mosquitos Away from Your Mexican Home
Tropicasa Realty
Of course, using a DEET repellant is the most preventative measure against getting bitten, but better yet is to limit the number of mosquitos around your Puerto Vallarta property – before they have a chance to bite.
Puerto Vallarta, Mexico – Mosquitos: those little creatures that can be a big annoyance and even a danger to your health. With Puerto Vallarta's rainy season, these pests come out in their largest numbers and while we do not have a problem with Zika virus in our region, mosquitos can certainly cause you a sleepless night as they buzz about your room.
Of course, using a DEET repellant is the most preventative measure against getting bitten, but better yet is to limit the number of mosquitos around your Puerto Vallarta property. We have some quick tips to prevent mosquitos in the rainy season.
• Remove standing water from around your home at least once per week. Check places and items that can hold water like tires, buckets, planters, toys, pools, birdbaths, flower pot saucers, and trash containers. These items should be should be emptied and scrubbed, turned over, covered, or, if no longer in use, recycled.
• Be a community organizer and get your neighbors involved in checking and clearing your neighborhood of standing water.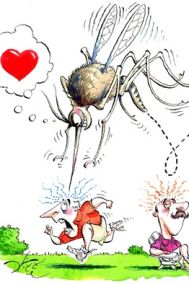 • Watch for city officials who will be paying visits to homes to treat fountains, septic tanks, and pool covers that hold water with safe larvicides, free of charge.
• Be sure to always utilize your screen doors and windows. Though mosquitos are most plentiful in the early morning and early evening, they can find their way into your Puerto Vallarta home at any time of the day.
• If need be, visit Home Depot or other home supply stores for chemical solutions to lessen adult mosquito populations.
Though there are many organic options to assist with mosquito control (citronella, beeswax and soy candles, planting marigolds in your garden and neem oil, to name a few), the best way to combat mosquitos is preventing them from laying larvae in the first place. With an ounce of prevention, you can say a pound of aggravation this summer in Vallarta.
Click HERE for more living in Puerto Vallarta tips from Tropicasa Realty.
---

Since 1997, Wayne Franklin and his team at Tropicasa Realty have been a trusted name in Puerto Vallarta real estate. Tropicasa Realty is the region's representative for "The Leading Agents of the World" and with over 100 years of combined experience in real estate, all agents of the company are affiliated with AMPI. Wayne Franklin or any member of his knowledgeable team can be contacted in-person at their Romantic Zone Office – Pulpito 145-A at Olas Altas. While in PV they can be reached at (322) 222-6505 or by calling 866-978-5539 (Toll-Free) from the U.S.


Click HERE to learn more about Tropicasa Realty, or visit tropicasa.com.

---
El Rincon de Jaltemba Steak House Opens to Rave Reviews
Tara A. Spears
The best steak south of the border is now available in Guayabitos! Add dining at El Rincon de Jaltemba Steak House to the top of your bucket list for when you're visiting beautiful Jaltemba Bay. Not only is the building brand new, but developing the menu, outfitting the kitchens, hiring the staff, and selecting food suppliers has taken over a year to accomplish. The results speak for themselves: Jaltemba Steak House offers top quality food, service, decor. The restaurant is located on the west side of the main Avenida Sol Nuevo in south Guayabitos, almost to Decameron hotel. Spacious and charming, the venue is perfect for romantic dinners or can be reserved for large group parties.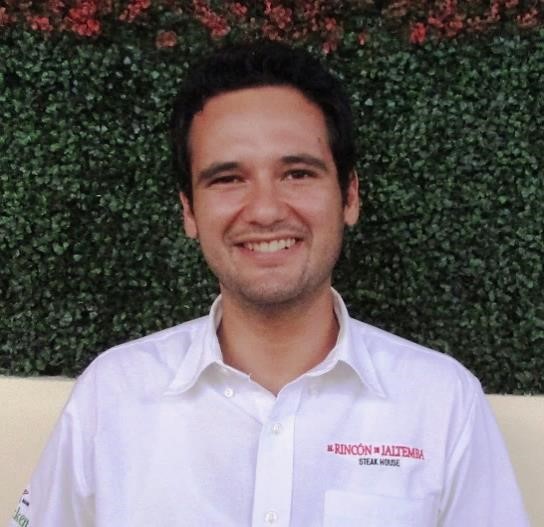 Meet the owner, Hector Daniel Sahagun Flores. This young entrepreneur has put his heart and soul into creating a successful business. "I was working in Tepic after graduating university as a Civil Engineer," explained Hector. "After a couple of years I realized that this was not what I wanted to do for the rest of my life." Having grown up in La Penita and with his extended family still living in the area, Hector decided he wanted to return to his hometown. Recently married and expecting his first child, Hector felt that since Jaltemba Bay has such a strong tourist base, that operating restaurant would be a viable business to support his young family. "Since I love a good steak-prepared Mexican style- it seemed a natural choice for a specialty restaurant. I researched various dishes and my family each selected a favorite dish. Once I had my menu determined, I advertised and began interviewing chefs. I am very particular about how the food is prepared!"
None of the available buildings in Guayabitos fit Hector's vision for his restaurant; he decided to build new to attain the quality he wanted. The venue is designed for maximum air flow- very important in this hot, high humidity climate. Every detail- from the placement of the large screen TVs to the kitchen floor plan to the table arrangements- is the result of Hector's training and planning. "I have worked since December 2016 to open August 2017," he said.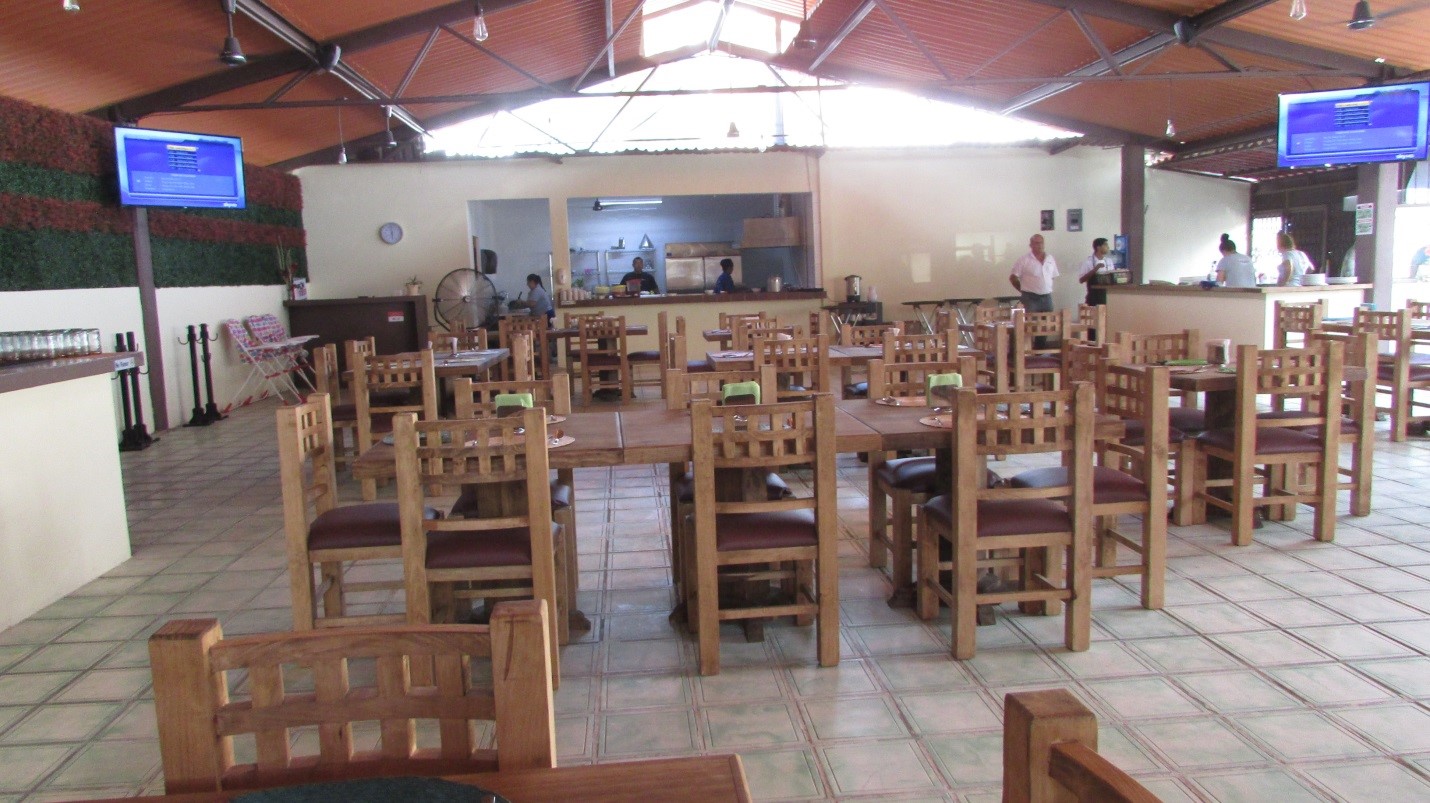 Before adding more description of the restaurant, it is interesting to note the Mexican grading system for beef. In pre-Hispanic times, the indigenous people only had limited animal husbandry that included just turkey, xoloitzcuintle (Mexican hairless dog), cochineal insects for making dye and some beekeeping. It wasn't until the colonial period after the conquistadors brought horses and cattle from Spain that beef and ranching was introduced to this country.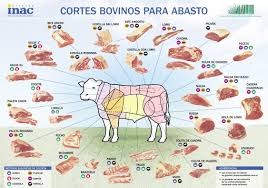 Mexican consumer tastes and preferences for different types of meat are changing. The expanding middle class prefers the texture of grain fed beef compared to the traditionally grass-fed, tougher beef that was the Mexican norm 20 years ago, causing the ranching industry to adopt the international methods of raising cattle.
Sonora, Hermosillo, Chihuahua states have the largest share of Mexican top quality beef production. Cattle from these Mexican states are among the better quality beef in Mexico due to the high percentage of English breeds (e.g. Angus) produced and finished by being fed grains to reach market weight.
The Mexican meat grading system is analogous to the U.S. system, but with different grade definitions. The four grades are: Select (Selecto); Good (Bueno); Standard (Estandard), and Commercial (Comercial). This beef grading criteria is based on the cattle's age, meat lean color, fat coverage, and marbling. Hector said, "I use only the Selecto quality Sonora Angus for our dinners."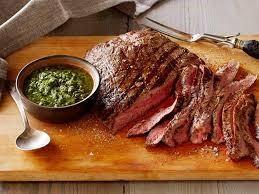 Chef Cuauhtémoc Rodriguez Peña has varied experience specializing in international cuisine. He beat out other chef applicants in the audition with his version of Hector's signature chimichurri agrentino dishes! This style of cooking is pure, authentic Argentina. The garlicky sauce famous to the Land of Silver is traditionally drizzled over meats that are asado (barbecue) and it is sometimes used as a marinade.   Chimichurri comes in a green version (chimichurri verde) and a red version (chimichurri rojo). Of course every chef has his own version but typically chimichurri is made of finely-chopped herbs, vegetable oil, and white vinegar. It's not piquant but very flavorful. Another specialty of Cuauhtmoc is pastries: wait until you see the temping dessert selections.
Besides the excellent steak and asada choices, there is a nice selection of appetizers, salads, desserts, and beverages.   The menu is available in Spanish or English form as well as bilinugual waiters during the winter season. Hector also speaks English.
Hector's greatest satisfaction occurs when guests rave about their food and enjoy dining at Jaltemba Steak House. I can say that the house speciality, Discada 'Don Geno' is outstanding: subtle spices with melt-in-your mouth tender steak in a fresh tortilla with a variety of sides. Yes, there are several selections of steaks: porterhous, prime rib, and more but the arranchera is going to be the biggest demand for all age groups. The bar has 10 different beers, from lager to Amstel; several good vines, only mixed drinks are pina colada and margueritta- who needs more with steak?
El Rincon de Jaltemba Steak House has live music every Friday and Saturday night beginning at 8:00 pm. You can make reservations by telephone. *Accepts Visa and Master card! El Rincon d Jaltemba is the first restaurant (that the author knows of) that accepts credit cards. This is great news for international travelers.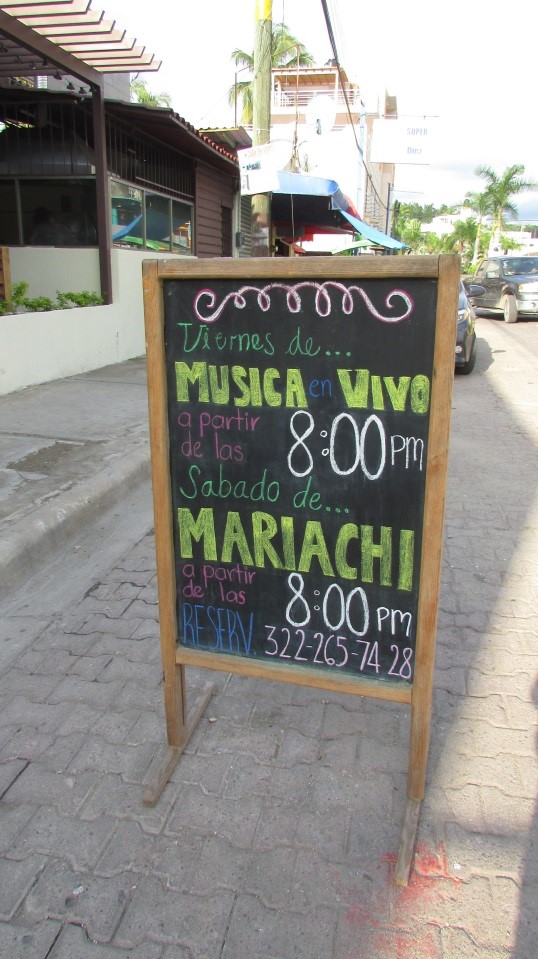 Hector is striving to provide quality food and service, besides an enjoyable dining experience. Five years from now he hopes the steak house is so popular that he can open other restaurants in other towns to share his menu.
Whatever suits your mood, you can dress up and dine in, reserve for group parties, or order your meal for pick up; Jaltemba Steak House offers you service. One dinner and you'll be back!
Open daily (except on Wednesdays) from 1:00 until 11:00 pm.
For reservations: Contact cell: 322 265 7428               [email protected]
---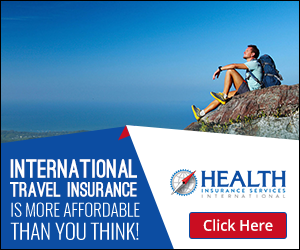 ---

Am I Covered? Car Insurance in Mexico
– When many people buy a house or condo in Puerto Vallarta and are ready to move, either full-time or part-time, to their new home in Mexico, they will bring their vehicle with them. However, many are surprised to learn, or don't realize until it is too late, that although their Canadian or U.S.A. auto insurance policy may be comprehensive, it will not fully cover you in Mexico.
This is because Mexican law stipulates that for auto insurance in Mexico to be legally recognized and accepted, it must be issued by an insurance company that is licensed in Mexico. So, while your foreign policy may be very comprehensive, it cannot legally provide liability coverage in Mexico. Essentially, in the case of an accident, while your policy may cover your own damage, your foreign insurance policy will not cover your liability to others while driving in Mexico.
Not only is this a serious concern that could end up costing you a great deal of money in restitution and legal fees, drivers involved in serious accidents in Mexico are usually arrested pending investigation if they are not able to produce proper, legal insurance.
There are numerous reputable car insurance agencies in Puerto Vallarta and the Riviera Nayarit. Be sure to shop around to find one that is fully licensed and able to provide liability, legal council and bail-bond (in the off-chance that you should ever need it).
Having good car insurance in Mexico means one less thing to worry about, so you can get back to the business of enjoying the incredible Puerto Vallarta lifestyle in your tropical dream home.
 Click here to get your quote
---
---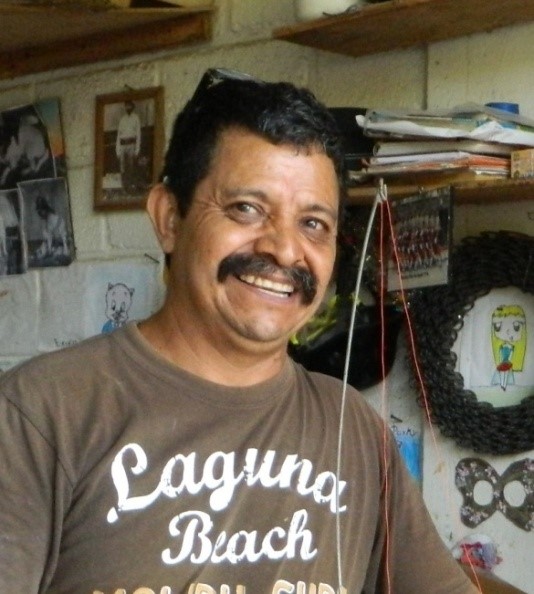 If your property or pool needs maintenance while you're gone, don't worry, let
Martin's Property Management assist you!
Telephone: 327 274 2723, cell: 322 146 1666
Email: [email protected]
 English Spoken
Martin's Upholstery Shop
Calle Bahia de Jaltemba #16a, Los Ayalas
Open every day but Sunday
---
---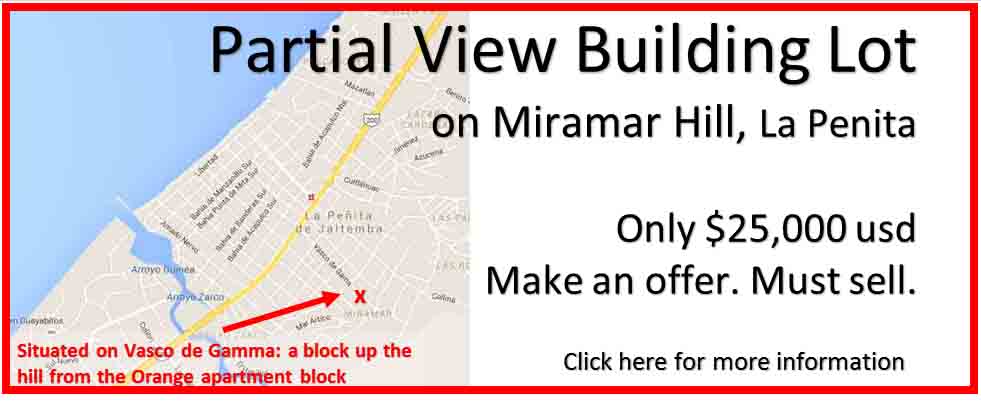 ---
 
---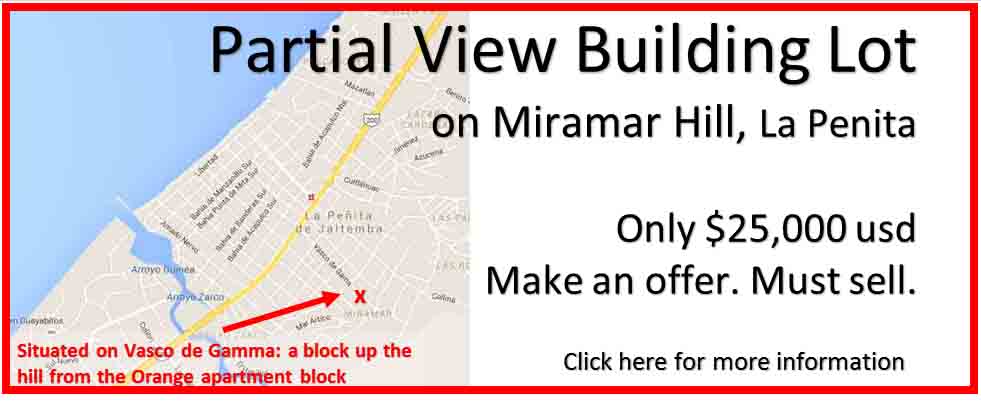 ---


What you need to know
The following is taken from Mexperience.com
You need Mexico car insurance because it's required and US /Canadian insurance coverage stops at the Mexican border. Every year Mexico implements stricter laws for uninsured motorists, meaning not having it can cost you money due to damage/loss to your vehicle, fines and more
When you drive your car to Mexico, travel with complete peace of mind, by being properly insured. Your U.S. or Canadian insurance policy, however comprehensive, won't cover you in Mexico, but affordable insurance is available…

Mexican Auto insurance You Can Trust if you ever get into an accident in Mexico
Insuring Your Car in Mexico
Although your U.S./Canadian car insurance policy may be comprehensive, and might also extend some limited damage coverage in Mexico, you will still need to purchase policy that is legally valid in Mexico.
U.S. and Canadian auto insurance policies, however comprehensive, hold no legal jurisdiction in Mexico. This means that you must buy separate insurance cover for your car while you're driving in Mexico if you want to travel with complete peace of mind.
If you are driving your car improperly insured in Mexico and you become involved in an accident it will, at best, cost you a lot of money and, at worst, leave you imprisoned in a Mexican jail house. Presenting a U.S. or Canadian auto insurance policy will be of no use because these documents have no legal or actual force in Mexico, and the companies backing them will not settle any claim arising when you or your car are situated south of the border.
Drivers who are involved in serious accidents in Mexico are usually arrested pending investigation. If you are not properly insured in Mexico and become involved in a serious accident—even if it's not your fault—these procedures will likely place a great deal of stress and financial burden upon you.
This guide explains how insurance works in Mexico and how to go about buying the additional insurance protection you need to ensure that you, your passengers, and your vehicle are properly insured when driving on Mexican soil and that, in the event of a serious accident, you are properly covered by a legally-valid and adequate insurance policy.
Mexican Auto Insurance
Mexican Law stipulates that only insurance companies which are licensed in Mexico can provide the type of auto insurance coverage that is recognized and accepted by Mexico's legal system.
A few U.S.-based insurance companies will extend physical damage coverage on cars and RVs while they are situated in Mexico, but they cannot and do not provide Mexican liability insurance. So, although these policies may cover your damage, they will not cover your liability to others in Mexico. This is why a special insurance policy is absolutely necessary to be properly insured in Mexico.
Mexican Insurance Companies
Mexican Law also stipulates that liability insurance must be purchased from a licensed Mexican company, so your auto insurance policy necessarily needs to be issued by one of Mexico's insurance companies, or through a broker in the U.S./Canada working in conjuction with a Mexican insurance company.
Who's Insuring You?
Buyers purchasing insurance for their car in Mexico are often times misled by believing that they can rely on the broker, rather than the Mexican Insurance Company, to properly handle any claim that may arise during their stay in Mexico.
The insurance company underwriting your policy is much more important than the Broker that sells you the policy.
As all insurance policies are sold through brokers, it's important to know which insurance company (or companies) are underwriting the policies being sold to you by the broker. Click here to read more

---