Bill to Increase Minimum Wage Presented to Mexican Congress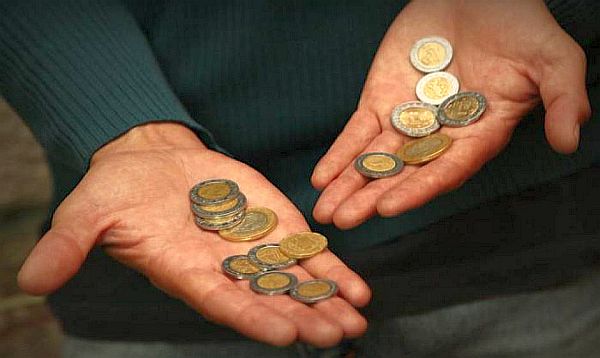 Mexico's minimum wage is among the lowest in the hemisphere, comparable only to Honduras, the poorest nation in Central America. However, lower food prices in Honduras make wages go further there.
Mexico City, Mexico – President Enrique Pena Nieto last Friday presented a bill to Mexico's lower house that represents the first step towards a possible increase in the country's low minimum wage.
The measure, which would dissociate the minimum wage from how fines and some levies are calculated, is part of Pena Nieto's bid to eventually boost economic growth and the purchasing power of low-income Mexicans.
Depending on area, the daily minimum wage in Mexico varies between $63.8 pesos and $67.3 pesos, or about $4.44 – $4.69.
If the bill is approved by both houses of Congress, as expected, a future minimum wage increase would also require the approval of an independent commission.
Proponents of a wage increase argue that the proposal would shore up weak domestic demand, which has hammered growth in Latin America's second biggest economy. Critics, meanwhile, have raised concerns that the move could fuel inflation which has hovered above the central bank's 4 percent ceiling for several months.