Hooray for International Rum Day    
Tara A. Spears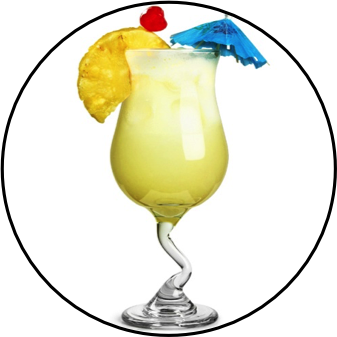 For those that need an occasion to have a party, why not liven up the hot, lazy August days by having a rum party? Dressing like a pirate and having tropical décor are natural for a theme. Besides the ever popular rum cocktails such as Rum and Coke, Mojito, Daiquiri, Hurricane, Long Island Iced Tea; Mai Tai, and the ubiquitous vacation fav, Pina Colada, serious mixologists are always creating new combinations.
We have to thank the inventative field workers of the Caribbean islands for creating rum. It was during the heyday of the pirates, in the early 1600s, that the poor field hands of sugarcane plantations wanted a little relief from the drudgery. Since there was plenty of cane handy, they concocted an alcoholic beverage from the sugarcane by-products. Almost instantly, rum became popular, especially among the pirates. The American colonials and the Navy men made it their signature drink, and rum has remained popular for hundreds of years. The first US distillery to brew rum was set up on Staten Island in 1664. Modern day rum is made by distilling molasses and sugarcane by-products. Rum is classified as a strong alcoholic beverage that is aged and contains from 35 to 100% alcohol content, so be sure to check your label before you pour.
Here are a few traditional rum recipes. The first one, Daiquiri, is a rum-based cocktail invented by Jennings Cox, an American mining engineer during his tenure in Cuba. According to legend, Cox is said to have created the daiquiri cocktail at a bar in Santiago when they ran out of gin.
The original drink from the early 1900s was a combination of white rum, sugar and lime juice. Later, in 1940, the frozen variety of this drink was created by a bartender named Constantino Ribalaigua in Havana. From then on, many different fruit flavored varieties of daiquiri have evolved.
Frozen Daiquiri Ingredients
1 1/4ounce(s) Captain Morgan Rum

1 3/4ounce(s) sweet and sour mix

3 ounce(s) frozen strawberries

1 cup(s) crushed ice
Directions:   Add Captain Morgan Original Rum, sweet and sour mix, frozen strawberries, and crushed ice in a blender.        
Blend until smooth and pour into glass.

Garnish with strawberry.
Pina colada
Mix up this delicious, sweet drink and celebrate National Rum Month in style!
Ingredients:
2 parts white rum

1 part coconut cream

1 part heavy cream

6 parts fresh pineapple juice

½ cup crushed ice
Directions: Start by adding rum, coconut cream, heavy cream, pineapple juice and ice in a blender. Blend until smooth which is about 15-30 seconds. Serve in a 12-ounce glass and garnish with a fresh pineapple wedge and a cherry.
Enjoy the sweet, refreshing taste of rum with this classic mojito recipe.
Ingredients: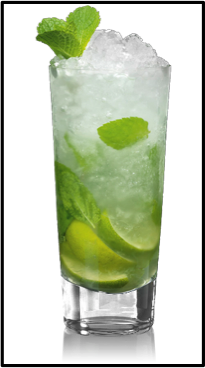 2 parts your favorite light rum ( Bacardi or Tommy Bahama White Sand)

Approximately 12 fresh mint leaves

2 tablespoons simple syrup or sugar

½ lime in wedges

Club soda

Crushed ice

Muddler
Directions: First, muddle 12 mint leaves and ½ lime. Cover with 2 tablespoons simple syrup or sugar and top with ice. Add 2 parts light rum and top with club soda. Stir well & garnish with a sprig of mint or a lime. For an island twist on this traditional rum drink, throw in a few blueberries and blackberries with your mint. Now you've got a Black + Blue Mojito!
Rum Mimosa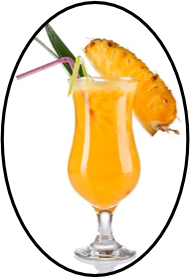 Ingredients:
2 ounces anejo rum

6 ounces orange juice

Crushed ice

Pineapple for garnish
Directions: Mix rum and orange juice together. Pour over crushed ice and garnish with fruit. *This is my August favorite for boating. I prepare a 4 liter/ 1 gallon plastic container with the rum and orange juice at home. Plop the plastic container in the ice chest and enjoy throughout the day- so refreshing!
Enjoy this island/ tropical spirit for rum day and throughout the month. Whether you are relaxing at home or celebrating with friends, rum island cocktails are perfect for cooling off.