El Rincon de Jaltemba Steak House Opens to Rave Reviews
El Rincon de Jaltemba Steak House Opens to Rave Reviews
Tara A. Spears
The best steak south of the border is now available in Guayabitos! Add dining at El Rincon de Jaltemba Steak House to the top of your bucket list for when you're visiting beautiful Jaltemba Bay. Not only is the building brand new, but developing the menu, outfitting the kitchens, hiring the staff, and selecting food suppliers has taken over a year to accomplish. The results speak for themselves: Jaltemba Steak House offers top quality food, service, decor. The restaurant is located on the west side of the main Avenida Sol Nuevo in south Guayabitos, almost to Decameron hotel. Spacious and charming, the venue is perfect for romantic dinners or can be reserved for large group parties.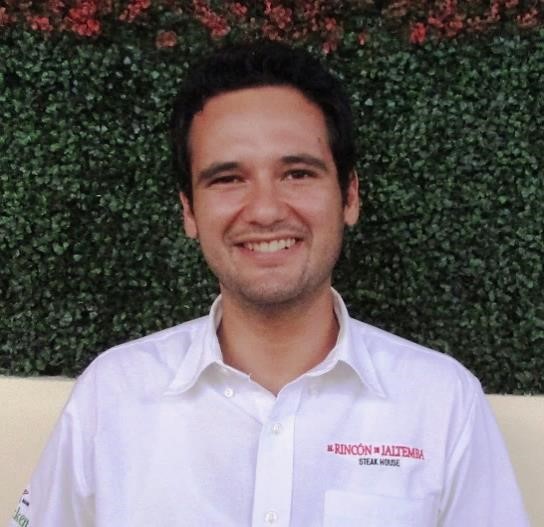 Meet the owner, Hector Daniel Sahagun Flores. This young entrepreneur has put his heart and soul into creating a successful business. "I was working in Tepic after graduating university as a Civil Engineer," explained Hector. "After a couple of years I realized that this was not what I wanted to do for the rest of my life." Having grown up in La Penita and with his extended family still living in the area, Hector decided he wanted to return to his hometown. Recently married and expecting his first child, Hector felt that since Jaltemba Bay has such a strong tourist base, that operating restaurant would be a viable business to support his young family. "Since I love a good steak-prepared Mexican style- it seemed a natural choice for a specialty restaurant. I researched various dishes and my family each selected a favorite dish. Once I had my menu determined, I advertised and began interviewing chefs. I am very particular about how the food is prepared!"
None of the available buildings in Guayabitos fit Hector's vision for his restaurant; he decided to build new to attain the quality he wanted. The venue is designed for maximum air flow- very important in this hot, high humidity climate. Every detail- from the placement of the large screen TVs to the kitchen floor plan to the table arrangements- is the result of Hector's training and planning. "I have worked since December 2016 to open August 2017," he said.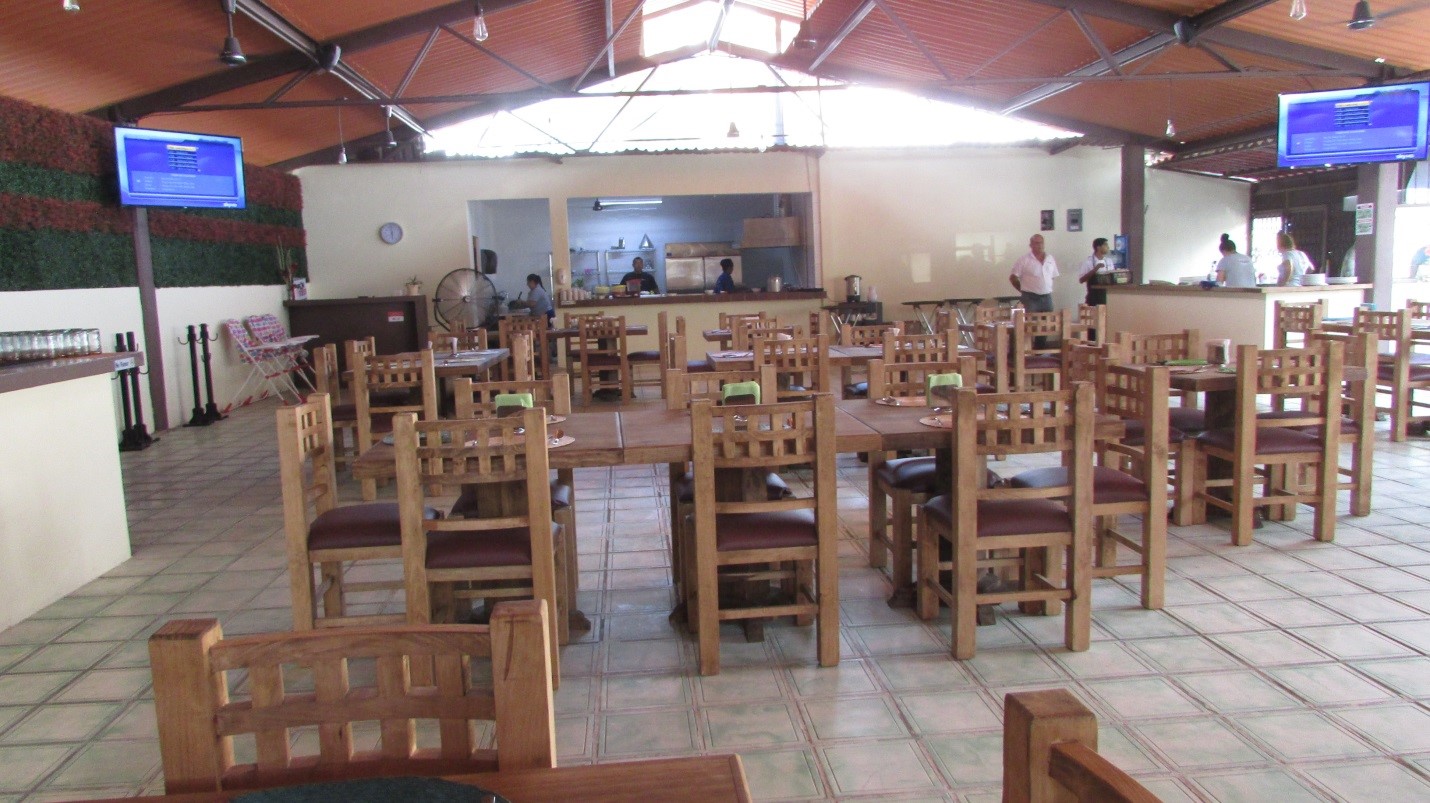 Before adding more description of the restaurant, it is interesting to note the Mexican grading system for beef. In pre-Hispanic times, the indigenous people only had limited animal husbandry that included just turkey, xoloitzcuintle (Mexican hairless dog), cochineal insects for making dye and some beekeeping. It wasn't until the colonial period after the conquistadors brought horses and cattle from Spain that beef and ranching was introduced to this country.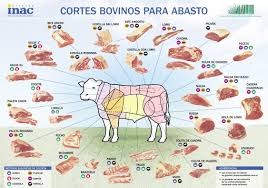 Mexican consumer tastes and preferences for different types of meat are changing. The expanding middle class prefers the texture of grain fed beef compared to the traditionally grass-fed, tougher beef that was the Mexican norm 20 years ago, causing the ranching industry to adopt the international methods of raising cattle.
Sonora, Hermosillo, Chihuahua states have the largest share of Mexican top quality beef production. Cattle from these Mexican states are among the better quality beef in Mexico due to the high percentage of English breeds (e.g. Angus) produced and finished by being fed grains to reach market weight.
The Mexican meat grading system is analogous to the U.S. system, but with different grade definitions. The four grades are: Select (Selecto); Good (Bueno); Standard (Estandard), and Commercial (Comercial). This beef grading criteria is based on the cattle's age, meat lean color, fat coverage, and marbling. Hector said, "I use only the Selecto quality Sonora Angus for our dinners."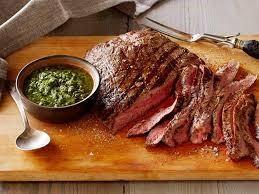 Chef Cuauhtémoc Rodriguez Peña has varied experience specializing in international cuisine. He beat out other chef applicants in the audition with his version of Hector's signature chimichurri agrentino dishes! This style of cooking is pure, authentic Argentina. The garlicky sauce famous to the Land of Silver is traditionally drizzled over meats that are asado (barbecue) and it is sometimes used as a marinade.   Chimichurri comes in a green version (chimichurri verde) and a red version (chimichurri rojo). Of course every chef has his own version but typically chimichurri is made of finely-chopped herbs, vegetable oil, and white vinegar. It's not piquant but very flavorful. Another specialty of Cuauhtmoc is pastries: wait until you see the temping dessert selections.
Besides the excellent steak and asada choices, there is a nice selection of appetizers, salads, desserts, and beverages.   The menu is available in Spanish or English form as well as bilinugual waiters during the winter season. Hector also speaks English.
Hector's greatest satisfaction occurs when guests rave about their food and enjoy dining at Jaltemba Steak House. I can say that the house speciality, Discada 'Don Geno' is outstanding: subtle spices with melt-in-your mouth tender steak in a fresh tortilla with a variety of sides. Yes, there are several selections of steaks: porterhous, prime rib, and more but the arranchera is going to be the biggest demand for all age groups. The bar has 10 different beers, from lager to Amstel; several good vines, only mixed drinks are pina colada and margueritta- who needs more with steak?
El Rincon de Jaltemba Steak House has live music every Friday and Saturday night beginning at 8:00 pm. You can make reservations by telephone. *Accepts Visa and Master card! El Rincon d Jaltemba is the first restaurant (that the author knows of) that accepts credit cards. This is great news for international travelers.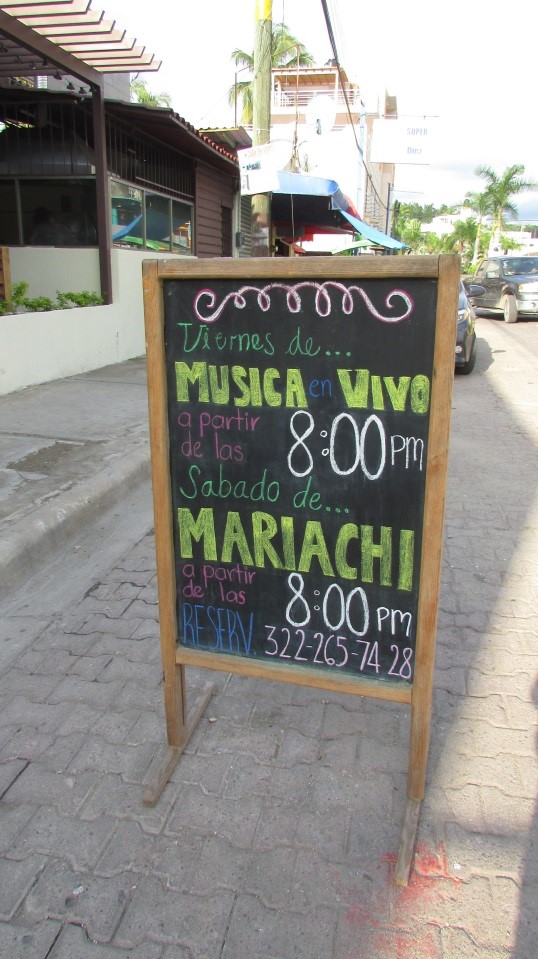 Hector is striving to provide quality food and service, besides an enjoyable dining experience. Five years from now he hopes the steak house is so popular that he can open other restaurants in other towns to share his menu.
Whatever suits your mood, you can dress up and dine in, reserve for group parties, or order your meal for pick up; Jaltemba Steak House offers you service. One dinner and you'll be back!
Open daily (except on Wednesdays) from 1:00 until 11:00 pm.
For reservations: Contact cell: 322 265 7428               [email protected]