Dragon Mart Site Inspected for Environmental Damage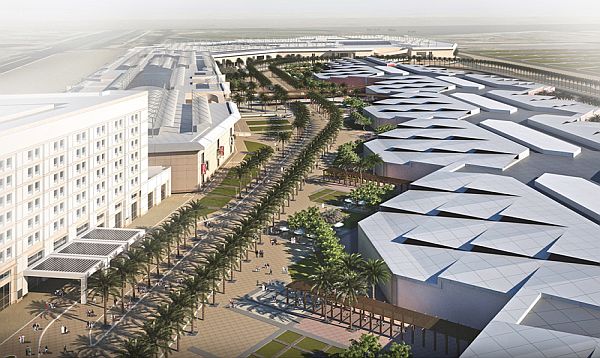 The Dragon Mart project was shut down following a visit by Profepa, Mexico's federal environmental protection agency. The emporium was being built in a coastal ecosystem protected by environmental laws.
Quintana Roo, Mexico – A team of experts has inspected the site of the shuttered Dragon Mart project in the southeastern Mexican state of Quintana Roo for evidence of environmental damage.
Forensic photographers, criminalists, engineers, architects and experts from the Profepa environmental protection agency took part in Friday's court-ordered inspection at the planned mall development near Cancun, the federal Attorney General's Office said.
Evidence was gathered to precisely determine the surface area affected by the land clearance and the impact on ecosystems, the AG's office said.
The project, located in the El Tucan district of the city of Benito Juarez and the target of lawsuits and complaints from different groups, including Mexican businesses, who fear the project will lead to unfair competition from Chinese manufacturers, was ordered to close down in January following a visit by federal environmental inspectors.
Profepa chief Guillermo Haro said then that the developer Real Estate Dragon Mart was building the trade mart in a jungle area that is home to wildlife and a coastal ecosystem that are "all protected" by environmental laws.
The project, which was designed to be a large retail venue for merchandise from China, providing an opportunity for companies from the Asian nation to make contacts in Mexico and Central America, "has affected the area's biodiversity" and the "productive capacity of the forest lands," Haro said then.
The developers of the Dragon Mart project planned to build 722 residential units and 20 warehouses, as well as 3000 spaces for businesses, on 204 hectares (503 acres).
Real Estate Dragon Mart is 45 percent owned by Carlos Castillo, with Monterrey Cancun Mart holding a 45 percent interest and Chinamex Middle Investment & Trade Promotion Center owning a 10 percent stake.