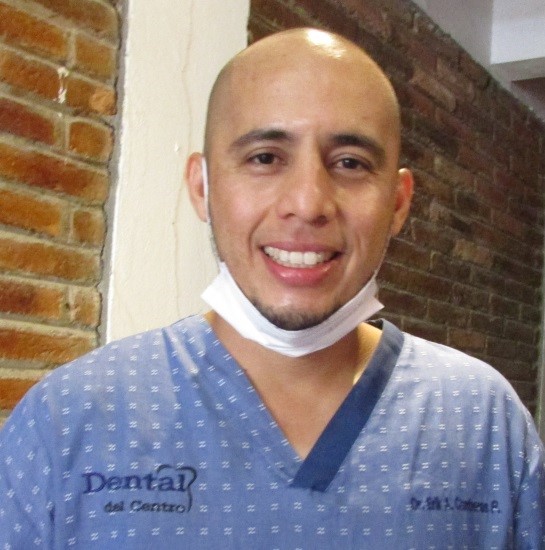 Dr. Erick Contreras Perez:  Leader of the Pack  
Tara A. Spears
It's interesting that in a small rural community of less than ten thousand residents that there are 14 dentists! But the leader of the pack of professionals is dentist Erick Contreras Perez. He has double training with two graduate degrees, one in family dentistry and another advanced degree as an orthodontist. For just routine check-ups, teeth cleaning, minor fillings, any dentist will do; but if you require oral surgery, root canal, crowns or dentures, he is the best in the area.
"Because my father is a dentist, I grew up playing in the office," said Dr. Erick.  "I knew from an early age that I wanted to be a dentist."   With his family's encouragement, Erick continued his training after his bachelor's degree, and dental graduate degree to successfully earn a graduate degree in orthodontics. "My father had said for years that he wished there was an orthodontist to refer his patients to that was closer than Tepic." Erick said. "Now it is me!"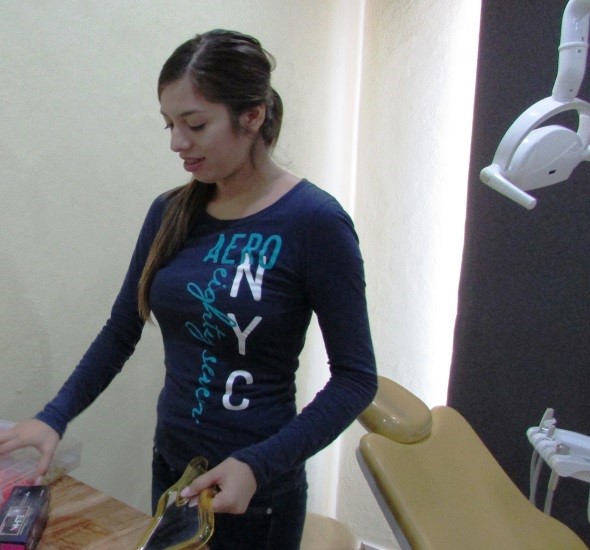 Growing up in small town Las Varas, Erick excelled at sports and academics. He went through all of grade and high school with the girl who would become his wife, Daniella. "We were friends for a long time before we fell in love," Erick said with a laugh. "We got married before going to university."   Daniella also is a licensed dentist who practices in La Varas. The couple have been married for 15 years and have two children, Daniel and Litzy.
Dr. Erick has been in the La Penita office for five years. He said that the most difficult part of starting private practice was getting the word out to the people. He sets a goal for himself to provide quality, lasting service for all his patients. The office, located on the main street in La Penita, is on the second floor opposite Pollito restaurant. What I find reassuring is that the office is clean and equipped with the latest in dental technology.
Not only does Dr. Erick provide standard dental services, but he addresses periodontics issues, provides dental implants, endodontic and orthodontic care. He is very focused on meeting the patient's needs in a timely and professional manner. He believes that dentistry is very important to a person's overall good health; dental care is more than just having a nice smile. Erick is proud that he is able to make a difference in a person's life, not just for that day but for years to come. He is also tries to minimize the patient's discomfort during intricate procedures.
While Dr. Erick understands English and speaks a little himself, his assistant speaks English fluently. For appointments, you can text his cell: 327 103 0174, as he is usually busy with patients from 9 am til 2:00; and 4:00 until 7:30pm. The office is open every day but Sunday.
Don't settle for mediocre dental care when you can get the best service from Dr. Erick Contreras!
Office:  Emiliano Zapata #3, La Penita