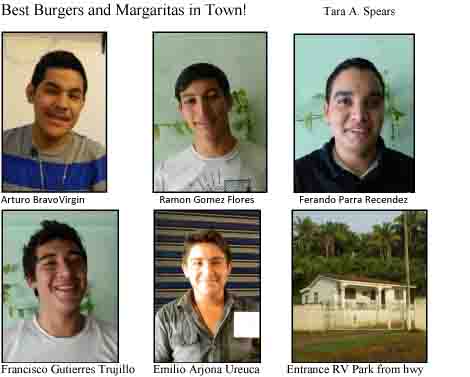 Best Burgers and Margaritas in Town!                    
Tara A. Spears                       
You're invited to grab a burger and margarita under the stars any Sunday night. Come in your flip flops for a casual, relaxing meal poolside or get it to go! The La Penita RV Park is just a short cab ride north of the Pacifico Bus station. This reasonably priced meal is the only fundraiser to support five local young men at university.
What: Hamburgers and Brats $50 pesos.    Turkey burgers $60.00 pesos
Margaritas and bar drinks are $20 pesos,   Fries, Beer and soft drinks also available
50/50 raffle
After the food is served, there is frequently music and dancing under the stars. Please, no smoking or glass containers in the pool area. All profit from the burger sales goes to the Park educational fund.
There are currently five young men (lead photos) receiving scholarships for the 2016-17 academic year. Unfortunately, the Educational fund is not accepting new stu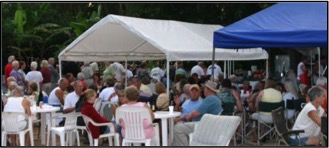 dents due to limited funding. Your gift of a $1,000 pesos will sponsor one student for one semester but any amount you donate will help these super talented students!
The criteria for the La Penita RV Park Education Fund is twofold: there must be an economic need and the applicant must be enrolled in a university program and earning above an 8 (of 10 possible) grade point average. Official university transcripts must be supplied with the application and every semester thereafter. Each scholarship commitment is for a one year period, but students may reapply.
Can't attend? You can still donate by contacting Carole Thacker, administrator of the RV Park Educational Fund: [email protected]
Sundays are made for relaxing- pop by the La Penita RV Park for some burgers with a purpose after a fun day at the beach!