Ban on Animals in Circuses Becomes Law in Nayarit
Nayarit joins the states of Queretaro, Morelos, Colima, Guerrero, Sonora, San Luis Potosi, Coahuila, Puebla, Zacatecas and Chiapas in enacting legislation that bans the use of wild animals in circuses.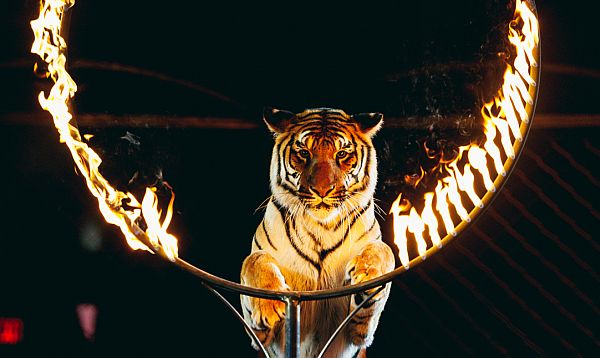 Tepic – In the interest of promoting the basic principles of dignified and respectful treatment of animals through prohibiting the use of wild animals in circus shows, in an open extraordinary session, Nayarit state legislators unanimously approved a decree amending and supplementing various articles of the state's Ecological Balance & Environmental Protection and Wildlife Protection laws.
Francisco Javier Jacobo Cambero, who presented the initiative, pointed out that, according to Mexico's Official Environmental Protection Standards, the State Secretary of the Environment can determine the accepted norms and principals regarding the dignified and respectful treatment of animals.
He said that the amendment to the State Law of Ecological Balance and Environmental Protection indicates that the 'respectful treatment of animals' includes the conditions of captivity, exhibition, transportation, feeding, operation, training, treatment and termination, in addition to the monitoring of compliance by the relevant authorities in coordination with the various levels of government.
In the reforms to the Law for the Protection of Wildlife approved by Nayarit's elected representatives, it is noted that scientific and museum collections of wild species, public or private, must be registered along with an animal management plan. This data must be updated and approved by the relevant authority every year.
Just one of the benefits of these reforms is the express prohibition of the use of wild animals in circuses. The corresponding sanction for those who violate this provision specifies that the ban on wild animals in shows is not intended to restrict the work of circuses or decrease their income, but to encourage respect to animals' dignity.
With the affirmative vote of these amendments, the State Deputies are encouraging responsible attitudes and humane treatment of animals, ensuring that they are valued and respected as living beings rather than treated as property and subjected to submissive behavior for human entertainment.
Orignal article translated and edited by María Francesca for BanderasNews.com.