All About ATM Skimmers Know what to look for

The series I've written about ATM skimmers, gas pump skimmers and other related fraud devices have become by far the most-read posts on this blog. I put this gallery together to showcase the entire series, and to give others a handy place to reference all of these stories in one place. Click the headline or the image associated with each blurb for the full story.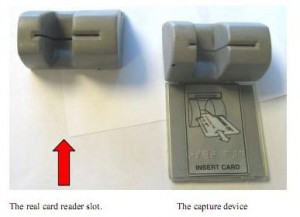 Jan. 15, 2010: Would You Have Spotted the Fraud? Pictured here is what's known as a skimmer, or a device made to be affixed to the mouth of an ATM and secretly swipe credit and debit card information when bank customers slip their cards into the machines to pull out money. Skimmers have been around for years, of course, but thieves are constantly improving them, and the device pictured below is a perfect example of that evolution. This particular skimmer was found Dec. 6, 2009, attached to the front of a Citibank ATM in Woodland Hills, Calif. Would you have been able to spot this?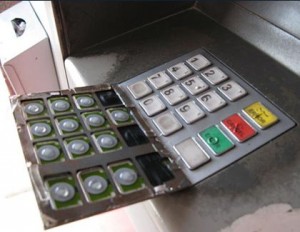 Feb. 2, 2010: ATM Skimmers, Part II …The U.S. Secret Service estimates that annual losses from ATM fraud totaled about $1 billion in 2008, or about $350,000 each day. Card skimming, where the fraudster affixes a bogus card reader on top of the real reader, accounts for more than 80 percent of ATM fraud. Last week, I had a chance to chat with Rick Doten, chief scientist at Lockheed Martin's Center for Cyber Security Innovation. Doten has built an impressive slide deck on ATM fraud attacks, and pictured below are some of the more interesting images he uses in his presentations.